For 18 years, the site was home to one of ITV's most popular daytime programmes, This Morning. Views of the River Thames from the building can still be seen on the show each weekday. Hosted by Philip Schofield and Holly Willoughby, the programme is now broadcast from the BBC's former home, Television Centre.
ITV had previously been planning to develop its own visitor attraction at Prince's Wharf, celebrating British television drama. It was hoped that this would attract around 300,000 visitors per year. Ultimately, COVID-19 forced the company to abandon the intended world-class project.
"We had been working on our scheme at Prince's Wharf for a couple of years," says ITV's Fergus Campbell. "However, we could not completely align the investment and the opening date required to realise that investment. So we are now focussed on working with an occupier, or a combination of occupiers, to add something new to London's cultural quarter until at least 2025."
South Bank visitor potential
Situated on The Queen's Walk, equidistant between Tate Modern and London Eye, the site enjoys high external footfall. In excess of 25 million people per year (70,000 a day) pass along this part of the South Bank.
Over 2,500 sq m of flexible leisure or visitor attraction space is available at Prince's Wharf. This is spread over two floors, already stripped-out and available for internal reconfiguration. New access points directly on to The Queen's Walk have already been designed and costed.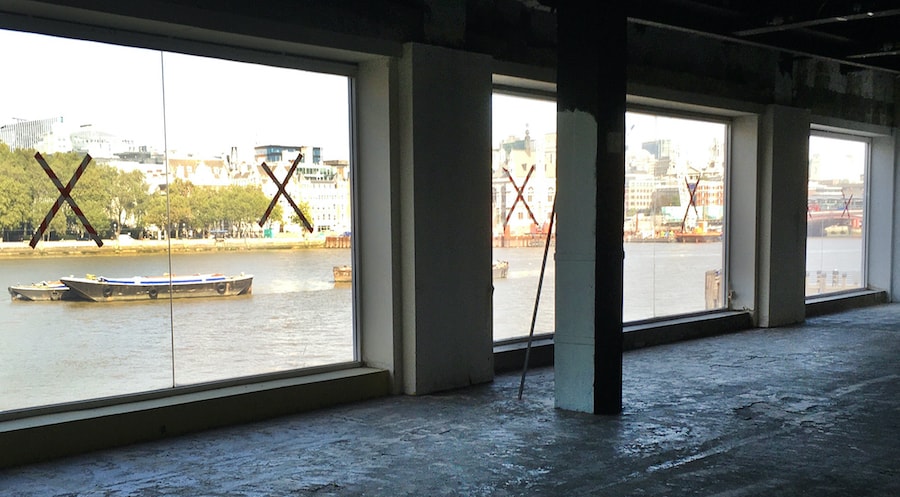 Temporary (D2) planning consent was acquired by ITV in May of last year. This will cover a five-year period starting from the agreed opening date. It is hoped this will coincide with an upturn in the leisure economy from the third quarter of 2021.
It is possible that ITV may have some role in the promotion of whatever is developed on-site. Interested parties are encouraged to contact Fergus Campbell.
Turning ITV's brands into attractions
Through its Live Brand Experience division, ITV is keen to turn more of its on-screen brands into visitor experiences.
The broadcaster is set to open a new attraction later this year at The Lowry Outlet near Manchester. I'm A Celebrity Jungle Challenge is based on the hit reality show I'm A Celebrity Get Me Out of Here. It will feature climbing walls, zip lines, parachutes and more. Scruffy Dog Creative is working with ITV on its plans for the location-based entertainment offering.
Already ITV operates tours of the Coronation Street soap opera set close by at MediaCityUK, Salford.
Along with the BBC and Paramount Pictures, ITV is also a key intellectual property provider to The London Resort.