Lappset has entered into an agreement with Moomin Characters and Bulls, the company who holds the copyright for the Moomins. Lappset Creative is the business unit in charge of themed activity parks and is set to begin designing the parks. It will also be producing a Moomin-themed playground equipment collection for the worldwide market.
"The Moomins are great Finnish icons that are based on art and books. Moomins have been making children happy since 1945. Their long history and environment, adventure, friendship and love are values that go hand-in-hand with Lappset's own values", says China Country Manager for Lappset Creative, Miia Tähtinen.
A Moomin way of playing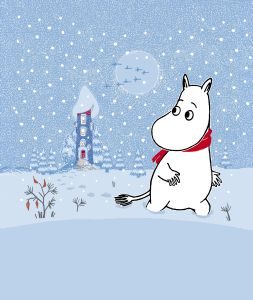 Lappset will be creating parks and equipment that sit within a uniquely Finnish play culture. The emphasis is on safety, but also learning, nature and community. The project is comprised of two parts. Firstly the design and creation of Moomin-themed activity parks for markets outside Europe. Secondly, the company will be manufacturing a collection of Moomin-themed playground apparatus, for Lappset's global collection of products. "Our goal is also to develop a Moomin way of playing, a roadmap for play and happiness", Tähtinen adds.
Lappset Creative is the business unit of the Lappset Group that is responsible for the design and manufacture of theme parks. Lappset Creative designs, manufactures and installs its themed activity parks with many world-famous, highly renowned and loved children's brands. In addition to the Moomins, the partnership network of Lappset Creative also includes well-known characters from Merlin Entertainments and Mattel, and The Tale of Peter the Rabbit from the Beatrix Potter story.
The Moomins are growing in location-based entertainment and attractions. Moomin Valley Park recently opened in Japan, and there is even a Moomin Museum in Finland.
Lappset creative has also created a range of themed soft-play attractions for the pre-school market.