Lai Sun Group has announced the grand opening of the National Geographic Ultimate Explorer Hengqin, the latest attraction at the Novotown cultural development in Hengqin, China.
The new centre brings together quality content from the National Geographic brand with immersive entertainment, to create a family-friendly and educational attraction. The centre was officially opened on the 9th September 2019.
The National Geographic Ultimate Explorer aims to inspire guests to learn more about the planet, as well as how they can help to protect it.
Guangxin Gu, Deputy Director of the Administrative Committee of Hengqin New Area, says "The highly-anticipated opening of National Geographic Ultimate Explorer represents yet another important step in the development of leisure tourism within Zhuhai and the Greater Bay Area. By positioning Hengqin as the epicentre of family-friendly fun, we are providing travellers with more choices than ever, while also helping to foster the continued diversification of Macau's economy."
Combining education and entertainment
Under a licensing agreement with National Geographic Partners and designed by iP2 Entertainment, the National Geographic Ultimate Explorer Hengquin has been created to inspire the next generation of scientists, engineers, astronauts, biologists, oceanographers, thinkers and explorers. It encourages young people and their families to explore more about the world, and have fun along the way.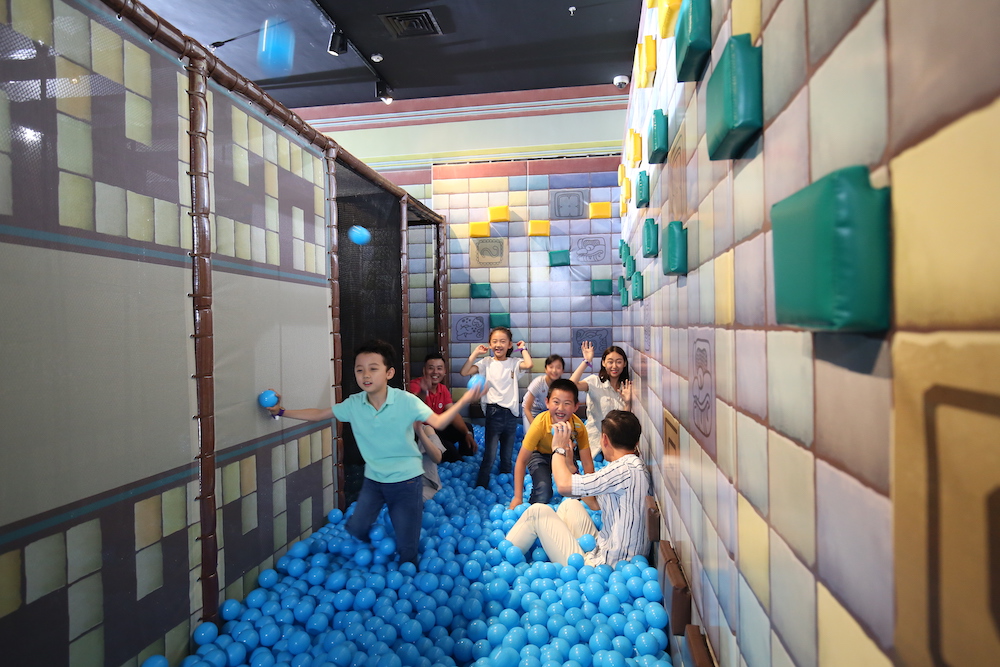 The centre measures 4,500 square meters. Guests can enjoy 15 new and interesting interactive experience facilities. These cover a wide range of topics, from the edge of the universe to the deepest seas, taking a journey through several natural scenes.
Exploring the world with VR
In one experience, guests get to explore space in a 360-degree immersive cabin with a VR element. Or they can get on board a deep-sea exhibition to find out about life at the bottom of the ocean or navigate a mysterious Mayan maze. They can even race against wild animals thanks to dynamic capture technology.
The opening of the first phase of the Novotown cultural development was announced earlier this year and was followed by the launch of Lionsgate Entertainment World, the movie-themed vertical theme park, in July.
Phase two of Novotown will include more branded entertainment, such as an interactive football experience centre in partnership with Real Madrid football club, and a Porsche experience centre. It will also include Harrow International China, an outpost of one of Britain's best-known public schools.
Images kind courtesy of Novotown.