New World Development has unveiled its HK$20 billion entertainment project 11 SKIES, which will be located at the Hong Kong International Airport development SKYCITY.
11 SKIES will offer wellness and wealth management services, and will be the biggest hub for retail, dining and experiential entertainment in Hong Kong.
Operated by K11, 11 SKIES will boast more than 800 shops, including more than 120 dining concepts. It will redefine the consumer experience in the Greater Bay Area (GBA).
Its strategic location next to Hong Kong International Airport means that 11 SKIES will benefit from the large number of passengers who travel through the airport, which recorded 71.5 million in 2019.
Adrian Cheng, CEO of New World Development and founder of K11 Group, said: "11 SKIES will be a game-changer for Hong Kong and the Greater Bay Area. It is the first project that comprehensively combines retail, dining, entertainment, together with wellness and wealth management in one complete ecosystem for people in Hong Kong, Greater Bay Area and the rest of the world."
SkyTrack and KidZania heading to 11 SKIES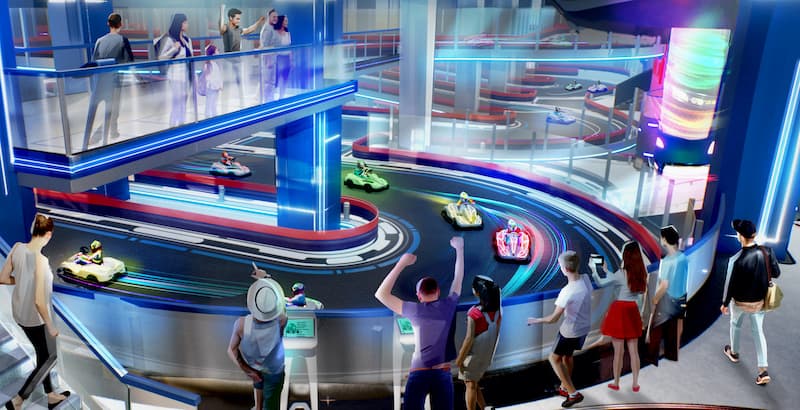 "11 SKIES will create thousands of job opportunities as well as give birth to new business opportunities in key sectors which can leverage the unique connectivity, ultimately providing a new impetus for the long-term growth," added Cheng.
11 SKIES will include a flying theatre, digital multimedia performances and immersive experiences, as well as KidZania. The first KidZania in Greater China is set to start operating by 2023.
Xavier Lopez Ancona, CEO and founder of KidZania, said: "We are excited about the upcoming opening of the first KidZania in Greater Bay Area (GBA) at 11 SKIES.
"KidZania Hong Kong's strategic location, New World Group and K11's expertise in the entertainment industry, alongside the constant development and growth in this region, create an outstanding growth potential for our concept in this area.
"We look forward to sharing our playful and experiential learning model with kids in Hong Kong and from around the world."
Hong Kong's 11 SKIES will be operated by K11
The project will also house SkyTrack, the longest indoor and outdoor karting track in the world. SkyTrack will be the region's most high-tech karting system, featuring electric-powered karts and augmented reality (AR).
11 SKIES will have a gross floor area of 3.8 million square feet, and three office towers with a total gross floor area of 570,000 square feet.
The office towers are devoted to wealth management services, wellness and medical services. They are expected to complete by 2022.
Anchor tenants include Bank of China (Hong Kong), Citibank, Standard Chartered, FTLife Insurance and Trinity Health Enterprise.
Airport attractions are landing across the globe, with Jewel Changi Airport leading the way when it comes to 'traveltainment'. 11 SKIES will open in phases from 2022 to 2025.
Images: New World Development