Aardman's Shaun the Sheep has arrived at Paradise Country, Australia, with new attractions.
Shaun the Sheep at Paradise Country includes an all new interactive water play zone, playground, stage show, tractor ride and interactive movie making cinema.
Paradise Country General Manager, Shane Phillips, said: "Shaun the Sheep is such an iconic and well-known character with families and we are excited to welcome him and his flock to Paradise Country and look forward to our guests enjoying these amazing new attractions.
"A highlight of this new attraction is the live Shearing Shed Stage Show where Shaun and his flock embark on an exciting adventure the whole family can enjoy while meeting new Australian friends, Kora the Koala and Konal the cockatoo.
"The attraction is a full farm adventure with the Shaun the Sheep Tractor ride taking guests on a scenic tour of the park and encompassing the various Shaun the Sheep attractions and activities on offer including the The Pig's Playground, interactive movie making cinema and more."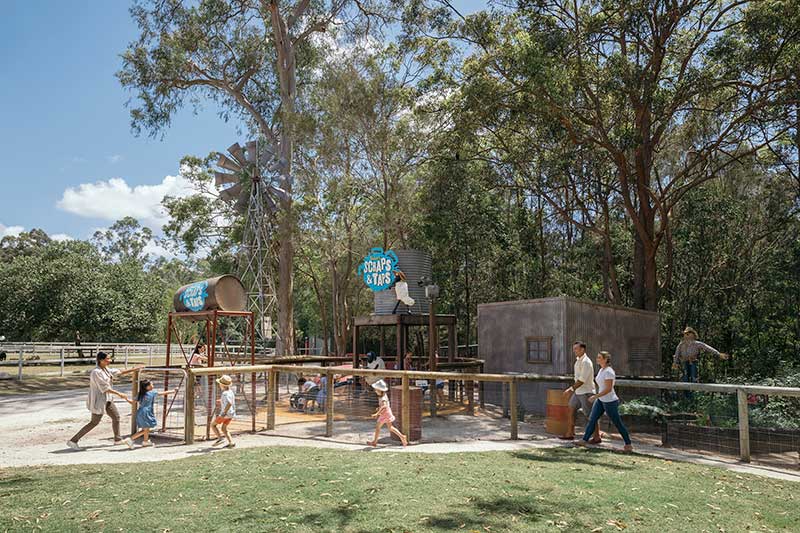 Ngaio Harding-Hill, Senior Manager Attractions & Live Experiences at Aardman said: "As Australia's number one Farm Based Attraction, Paradise Country is the perfect home for Shaun the Sheep's next attraction adventure. The new experience captures all the fun and frolics of the show in a real life adventure fans will adore."
Aardman made its debut in the attractions business with the dark ride Wallace & Gromit's Thrill-O-Matic at Blackpool Pleasure Beach.  Shaun the Sheep is proving to be a hit IP in a wide range of attractions around the world.
Aardman has brought out its first major console game with a commemorative first world war game 11:11: Memories Retold. Shaun the Sheep Movie: Farmageddon will be released next year.
In November, the company announced it would be sold to its employees, in order to maintain its independance, safeguarding and "creative legacy".