The nonprofit education organisation, Two Bit Circus Foundation, is launching its first virtual Cardboard Challenge on Twitch.
The Cardboard Challenge was originally started by Imagination.org, and this new virtual event aims to help encourage the STEAM community to inspire the next generation of inventors.
Learning through fun
This online event will help children, families and teachers discover new ways of learning and connecting through creative play and fun, educational activities. These activities use household items, like cardboard.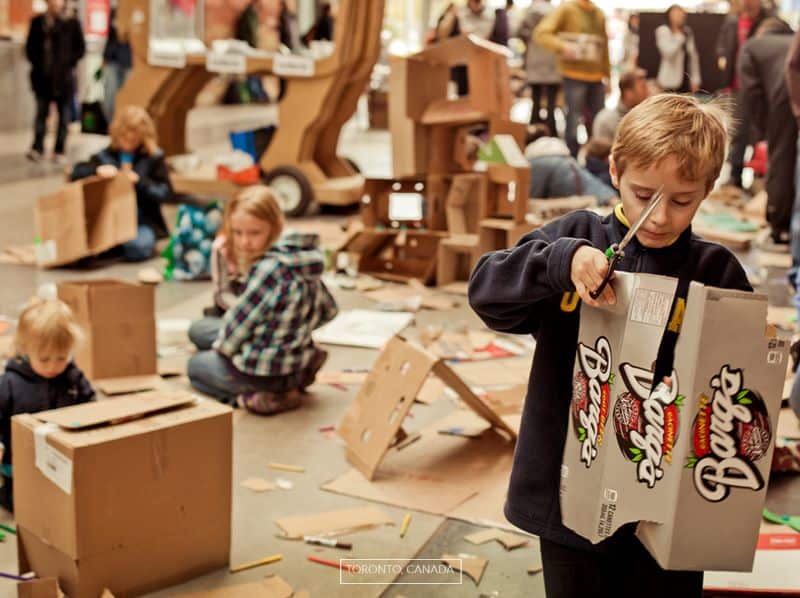 The virtual Cardboard Challenge will be hosted on Twitch on Thursday 7 May at 10 am PDT. The event will feature guest builders, like Caine Monroy,  who built a cardboard arcade in his dad's garage when he was just nine. It was this that prompted the very first Cardboard Challenge.
Participants will be able to share their own creations on Instagram with the hashtags #CardboardChallenge and #CardboardChallengeAtHome. If posted before 2 pm PDT, these photos and videos may be featured on the Foundation's Twitch stream.
A series of guests will help anyone who doesn't have experience building with cardboard, with tips, tricks and techniques at 12 pm.
This virtual event will also feature projects from those who have participated from around the world at 2 pm. A winner will be chosen by 3 pm on the livestream. Entries will be judged on originality, level of inspiration and overall creativity.
Creating accessible educational opportunities
"With the majority of people staying in their homes and schools transitioned to distance learning, the need for hands-on, accessible educational opportunities is more important than ever," said Dr. Leah Hanes, CEO of Two Bit Circus Foundation.
"Parents and children now have the opportunity to take control of their education, so we hope this event offers them a fun way to do that while schools are shut down. Our goals for the virtual Cardboard Challenge are to encourage connection and the pursuit of learning through creative play, and to instil a sense of community that is crucial for the many children who no longer have the creative opportunities that are provided to them in the classroom."
Those who are interested in joining the challenge can sign up here.
The Two Bit Circus Foundation is a nonprofit organization inspired by Two Bit Circus, the experiential entertainment company. Two Bit Circus temporarily closed in March because of the coronavirus pandemic.