USA BMX is to relocate HQ to Tulsa's historic Greenwood district.  The new home of USA BMX will include a National Track Stadium with an Olympic quality track alongside a Hall of Fame museum.
G.T. Bynum, mayor of Tulsa, Oklahoma, announced that the City of Tulsa and USA BMX have signed a contract for a 30-year lease. Two ten year renewal options are also in place. Construction is set to start in the autumn and is likely to be completed by the end of 2019.
The City of Tulsa is set to contribute about $15 million in Vision Tulsa funds in order to bring USA BMX from its current home in Gilbert, Arizona. The move is expected to bring around $11 million to Tulsa over a five year period.
The construction will include a National Track Stadium, including both an amateur track and an Olympic standard track. There will also be a Hall of Fame museum.
"USA BMX is making a substantial commitment to our community and we could not be more excited to bring an Olympic sport and its national audience to the Historic Greenwood District," said Bynum. "The partnership with USA BMX is the first step in drawing significant private investment to this area of North Tulsa, and we want to ensure this project serves as a catalyst for the kind of community development many have worked toward for years."
Developing a brownfield site in the historic Greenwood district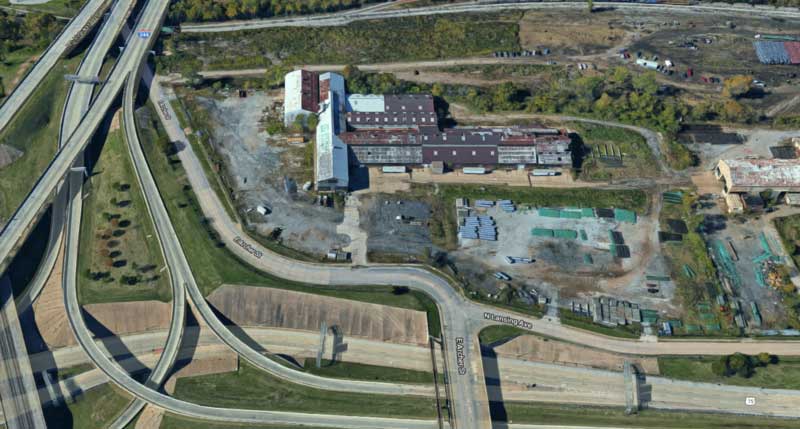 The new facility will be built at the historic Evans Fintube site which covers around 22.3 acres along North Lansing. The Evans building was originally a steel manufacturing facility and the site is part of Tulsa's Historic Greenwood District. It is close by the Arts District, OSU-Tulsa (the Oklahoma State University), and the ONEOK baseball field, home of the Tulsa Drillers. The Evans Fintube area was part of the Brownfields Area-Wide Planning Pilot Grant from the Environmental Protection Agency (EPA). This sought to ease redevelopment through strategic initiatives, addressing environmental and development issues in North Tulsa.
City of Tulsa plans to issue RFP for further development
The City of Tulsa plans to issue a Request for Proposals (RFP) to rehabilitate the historic Oklahoma Iron Works Building and to develop the remainder of the Evans Fintube site for mixed-use development that will complement USA BMX's facility. The RFP will be issued following the completion of site plans for the USA BMX development.
"I am excited about the BMX development of the Evans Fintube site in the Historic Greenwood District," said Vanessa Hall Harper, Councillor of District 1. "It represents the opportunity to grow and develop an historic district with progressive ideas."
"USA BMX is excited to continue our long-time partnership with the city of Tulsa as we make their great city our new home," said B.A. Anderson, CEO of USA BMX. "This project is becoming a reality because of the collaborative effort and teamwork from so many people who believe in the future of BMX."