London is full of themed entertainment, quirky bars and unusual visitor experiences competing for business from tourists and locals alike. One unusual new addition to the city's portfolio is ABQ London, a Breaking Bad themed cocktail bar.
A huge variety of new, exciting (and in this case possibly addictive) experiences await the intrepid city-slicker. These include dining in the dark at of Dans Le Noir and Cahoots where patrons drink in tube themed bar. Rooftop cinemas are all over London this summer too.
One unique experience I recently tried was ABQ London- a Breaking Bad themed bar. Instead of cooking real methamphetamine guest make themselves science/chemistry styled cocktails in a Breaking Bad themed RV.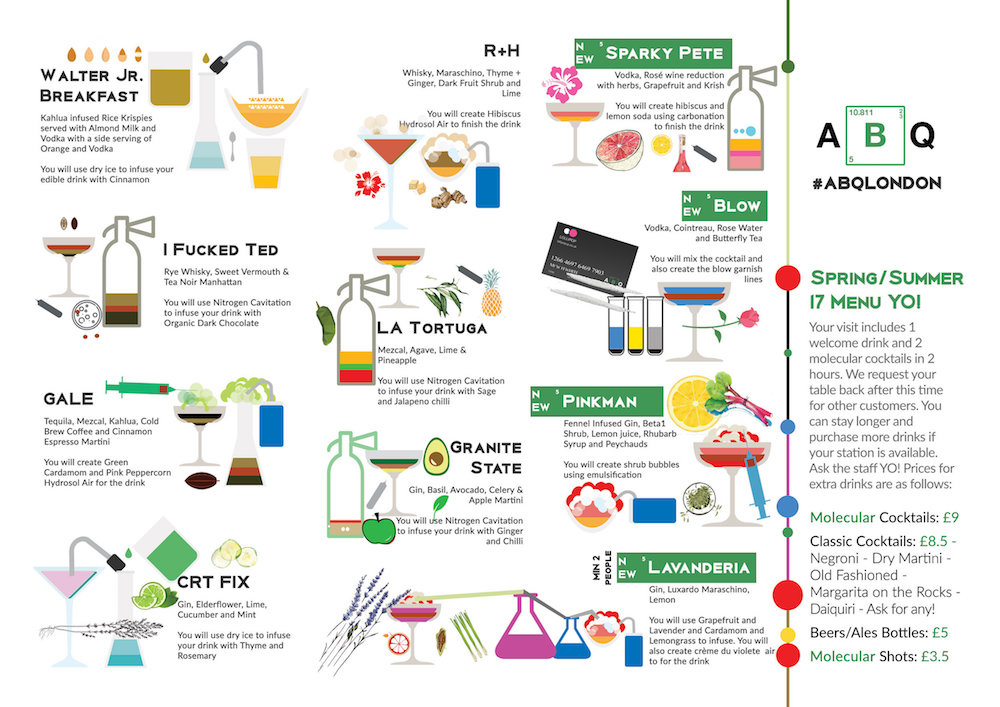 ABQ London (the airport code for Albuquerque, New Mexico, the location for Breaking Bad) is based in trendy Hackney. Upon arrival, guests are welcomed by staff wearing the Los Pollos Hermanos themed aprons. They are then told to suit up in yellow hazard suits and masks. Whilst fun, these became very sticky within minutes. Perhaps this was intended as part of the experience?
Guests are then handed a smoking mojito and asked to pick two cocktails they want to make.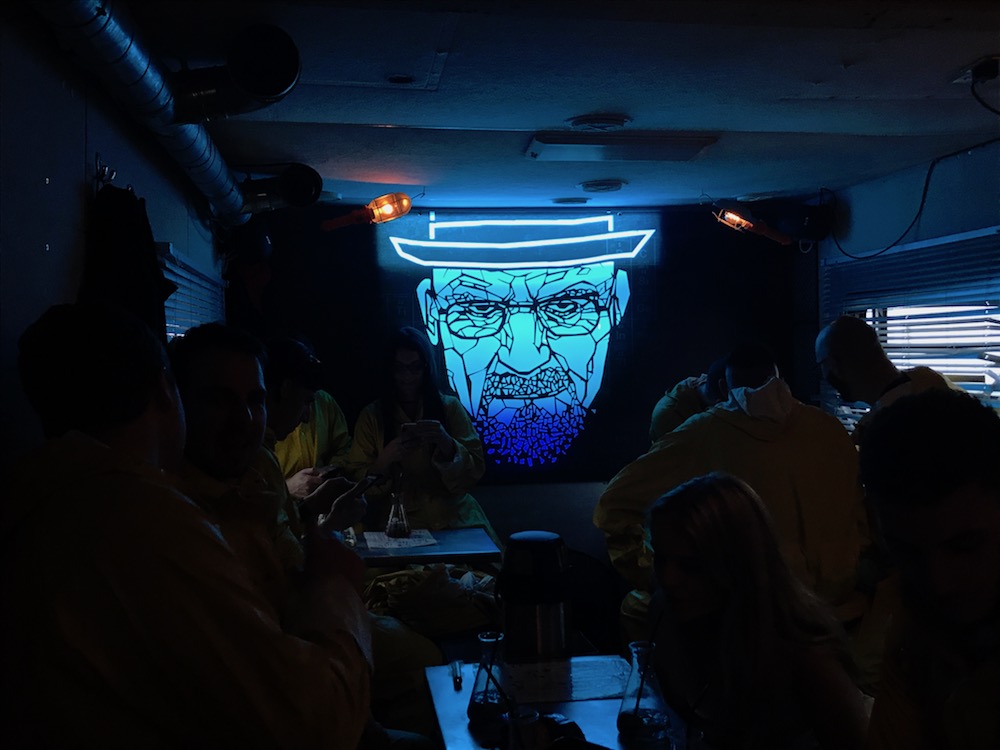 The waitress brings over all the equipment needed to make your own at the table. The cocktails used mixology techniques such as nitrogen cavitation, dry ice and hydrosol air to stick to the chemistry theme – "it's science, bitch!"
Up to speed at ABQ London
The inside of the RV was themed to the show, with Heisenberg's face on the wall, and props such as the pink teddy bear and chemistry equipment, overall giving the bar a fun atmosphere in such a small space.
What made the experience even better for us was that the older couple in front of us had been bought the experience by their children as a joke. Initially they looked uncomfortable and extremely out of place, gingerly sipping their cocktails and trying to shout over the blaring music. However, they quickly got up to speed, fueled by the cocktails and were Breaking Bad with the rest of us. In the heat, the gentleman even began to resemble Walter White. He was the danger.