For the booming global theme park and location-based entertainment market, there is one asset prized above all others: intellectual property.
By Louis Alfieri, Chief Creative Officer and Founder of Raven Sun Creative.
While established intellectual properties have long been a major draw for theme parks, a number of factors are driving destination owners and developers to seek out intellectual property like never before. Chief among those are cultural dominance of entertainment franchises, like Harry Potter, Star Wars, and Marvel, and consumer demand for more and more immersive story experiences.
For visitors, the primary appeal of experiential destinations and attractions is the opportunity to engage with the extraordinary. Nothing epitomizes that notion more than being able to step into a favorite fictional world.
For theme park and attraction owners and developers, an IP acquisition offers the opportunity to capitalize on established story content with a built-in audience and a proven track record. As a result, the right IP can be a powerful means for a destination to gain and retain visitors.
For IP holders, this is an opportunity to deepen audience engagement. Moreover, there are some other long-term benefits for the IP holder that go way beyond revenue of licensing fees.
1. Strengthening the intellectual property
A well-realized IP-branded destination helps nourish and grow audience awareness and demand, building significantly on the brand's value proposition. In this age of transmedia cross-platform promotion, location-based entertainment is another powerful pillar for extending and sustaining a property. Anchoring a franchise in a real world destination attracts and engages audiences in a way no other form of engagement can. And just as a partnership with a popular IP can bolster the credibility of a destination, a presence in the location-based entertainment world brings new dimensions of legitimacy and vitality to the IP.
2. Exceeding audience expectations
We live in a culture of convergence where IPs live across multiple media platforms and delivery mechanisms. In this wide range of transmedia ecosystems, it is critical that the guest engagement exceed the guests' expectations. Location-based experiences therefore, need to fulfill brand obligations, maximize intellectual assets, and differentiate themselves from the sea of competitors. Audiences crave new ways to interact and engage with the content they love. They actively anticipate their favorite franchises expanding to new mediums, ones that offer new levels of immersion.
As theme parks, attractions, resorts, and experiential retail become increasingly driven by IP content, IP holders will find themselves competing for attention. Being able to enjoy a favorite franchise in a theme park, museum, or traveling or pop-up experience will also be considered the norm, not a novelty.
3. Forging stronger relationships with the audience
People relate to places in a special way. An IP-branded destination offers visitors the opportunity to explore the universe of franchise in a way that is tactile, personal, and communal. An experiential story environment engages the hearts, minds, and senses of guests as no other medium can. Guests can essentially become "citizens" of an IP's world. Inside, they can merge their story with the brand's story. By doing so, they retain a deeper sense of connection to the property.
4. Gaining new insights
A location-based entertainment initiative offers a valuable source of insight about the ways in which an audience engages with an IP. A theme park attraction or an experience embedded in another larger venue, like a mall, stadium, multiplex, or other commercial property gives us a fuller picture of the human dimension Data on guest flow and purchasing behavior can contribute to more robust and comprehensive picture, allowing greater insight on how to advance a property into the future.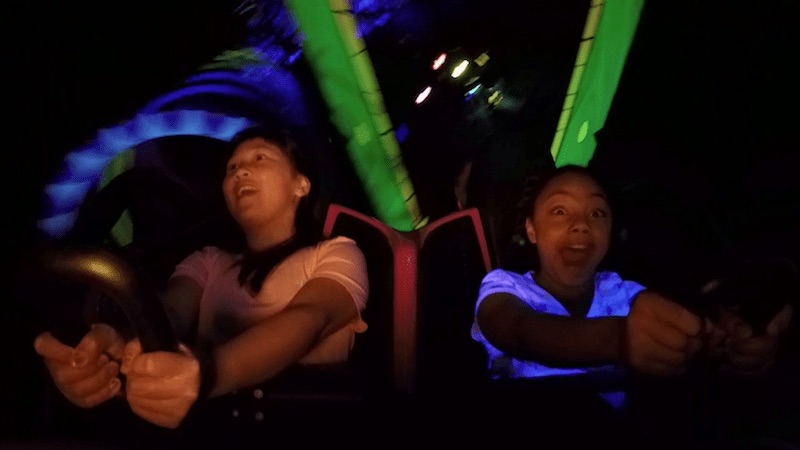 5. Enriching the IP's story
IP, in this context, comes down to the stories and characters near and dear to the public's heart. Content is king, but context is the kingdom. Bringing a franchise property alive for a real-world location means the realization of whole new set of storytelling parameters. Done skillfully, an IP-branded destination can bring fresh depth, color, and possibility to an IP's universe.
When a match between an IP and entertainment destination works, it can result in blockbuster success. However, getting it right is no mean feat. For every huge success, there are examples of collaborations that have missed the mark or underperformed. In addition, achieving a great collaboration between a location-based entertainment destination and an intellectual property requires a comprehensive understanding of story adaptation, corporate politics, cultural nuances, the navigation of technical and financial challenges, and how to realize the creation of a richly layered physical environment.
Next Time in The Immersion Lab: a look at 5 Challenges to Bringing Intellectual Property to Location-Based Entertainment.