The global pandemic has had a huge impact on the attractions industry. Here are 14 trends we might see in the LBE sector post-COVID-19.
by Louis Alfieri from Raven Sun Creative 
We are living in remarkable times. In recent years, I have spoken at events and conferences around the world about the future of LBE, including a number of trends that I anticipate will upend the industry.
I mentioned LBE was on the brink of disruption in early 2020. And COVID-19 has proven to be the disruptor I spoke of. It has touched nearly every person and country on earth and is also an accelerator driving change across every business and platform in the world.
Let's face reality: the impact of the pandemic is not over. The virus is still spreading, only now we are more confident in the availability of hospital space and medical services.
Consider the possibility that coronavirus might be here to stay with us, like cancer, heart disease and the common cold. While it's not the best-case scenario, it's a potential reality we should plan for. We need to look ahead to how our population, businesses, and workforces will adapt.
7 LBE trends driven by owners and brands following the COVID-19 crisis
In part one of this article, I will focus on seven trends that I believe will be driven by owners and brands in the LBE business as a result of COVID-19. Following this, part two focuses on how guest and consumer expectations will forever be changed.
1. A dramatic change in business models based on luxury pricing and exclusive access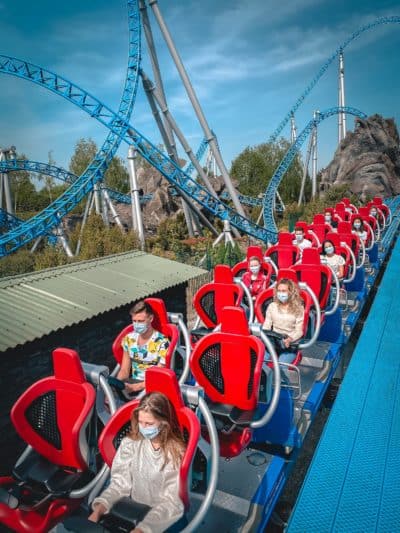 As a result of COVID-19, social distancing will forever change the LBE industry. No longer can owners, master planners, designers, and operators look to fill every available space of a destination in an effort to maximize its per-square-foot value.
There will be no choice for owners but to look toward creating new business models and shareholder expectations based on the changed reality of reduced human density.
The most obvious solution is to completely change the LBE business model away from a mass-market, middle class, egalitarian equal access product and into a luxury pricing model. This model would be based on exclusive access to the same brand assets and operate at the same profit margins with 1/3 of the capacity.
Long has the crowded park been bemoaned by guests. And solutions to queuing are also a constant source of commentary in the industry.
After COVID-19, the LBE sector may now see what a $600 per day theme park ticket per person provides. For instance, access to every ride in an eight-hour window with no lines for a relaxed enjoyable experience for the entire family.
Added value
Beyond access, what else will destinations need to offer to make this type of ticket be seen as a value-added asset (besides enhanced health and safety)? We are likely to see a move towards deep storytelling personalization in real-time, concierge services, and cosplay opportunities.
With dramatically reduced numbers and incredibly scaled up pricing, the concept of Westworld may no longer be fiction, it may now be a financially viable reality.
https://youtu.be/iOGH5fpqStE
This new post-COVID reality for LBE's will favour world-class destination models. Ones that have globally recognized brands, vertically integrated businesses, and access to deep capital expenditure opportunities.
Disney is experimenting with this thinking already. Its new Star Wars: Galactic Starcruiser hotel is expected to be priced far above Disney's other hotel properties and well out of reach of most guests. According to Disneytouristblog.com, this could reach levels near $3,000.00 per person.
2. Dynamic pricing will take over the industry
For all of those attractions unable to adopt luxury pricing models, such as regional theme parks, cultural institutions, zoos, aquariums, FECs, and special events, dynamic pricing will become the go-to solution to increase revenue and restore balance sheets.
After COVID-19, gone will be daily or weekly pricing for this type of LBE. We will begin seeing pricing based on the hour of arrival, exit, length of stay, day of the week, season, and real-time reaction to weather patterns.
3. Touchless is the new go-to technology
We will also likely see the end of the touch screen, fingerprint capture, and high touch-point elements in public use. For example, menus, buttons, doorknobs, sink fixtures, etc. In its place, expect to the see rapid development of all forms of touchless technology, including advanced facial recognition, retinal scanning, gesture and eye tracking, and multitudes of layered and integrated real-time haptic interactions.
Therefore, the use of complex arrays, point clouds and AI-driven predictive analytics will become a common sight in a post-COVID-19 world, with advanced versions becoming available and tested via the LBE market.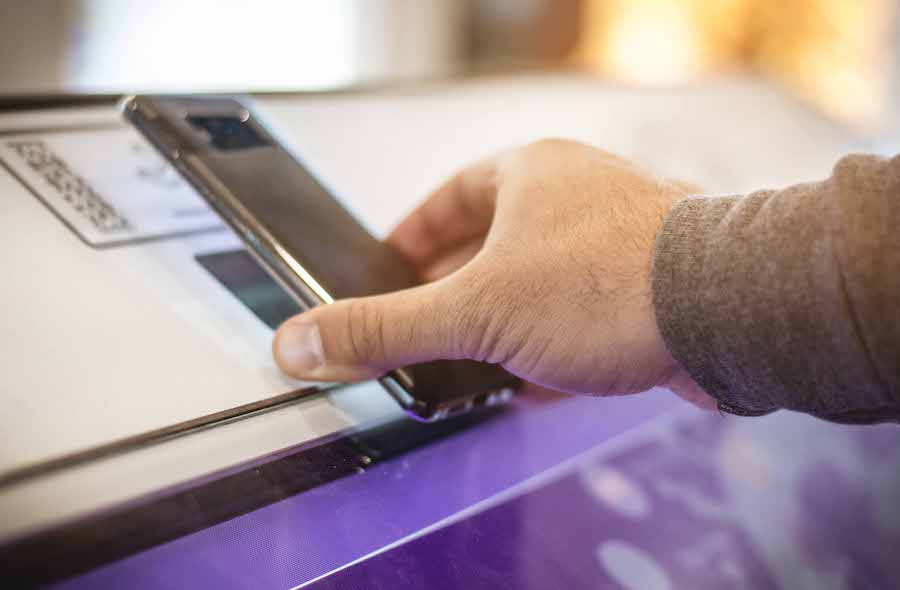 This will eventually lead to the adoption of mass-market in-home solutions. For example, a next-generation Kinect, including eye-tracking and haptic feedback, could resurface as a viable replacement for the computer mouse everywhere on the planet.
4. New creative voices and brands will emerge
As Airbnb and Uber grew out of the 2008 financial crash, so too shall new brands, creatives, and solutions emerge from the pandemic. The first clear ascendant brand for the quarantine era is Zoom, which is now a cultural vernacular for video communications, much as Xerox and Ditto were in their time period.
I believe we will see a new series of voices emerge from the experiential advertising agency and gaming industries. As well as a significant move away from reliance on feature films and filmmaker brands alone.
We will see a new series of voices emerge from the experiential advertising agency and gaming industries
As a result of COVID-19, the LBE industry will see the enhanced use of game engines with real-time capabilities for design, installation, and execution of experiences bringing whole new possibilities to the convergence of IH (In-Home) and OOH (Out Of Home) entertainment.
We will see a clearing out of all of the stale uninspired owners, suppliers, designers, manufacturers, operators, landlords, retailers, and hospitality providers who were struggling to make businesses viable and connect with or understand their core audience and value proposition. More on this later when I look at related industry consolidation.
5. Automation will forever change the labour market, supply chains, and distribution channels
The clear heroes of this pandemic are the folks on the front lines, in the supply chains, and the distribution channels all around the world. It's the doctors, nurses, grocery people, cashiers, factory workers, and truck drivers who have gotten us all through this crisis. None of these are white-collar people on Wall Street.
Sadly, I don't think many executives in business suites will take this knowledge to heart. I believe many will feel that they dodged a bullet and race to reduce the human component of their financial chain—which is now perceived as an ultra-high risk to their bottom line.
I anticipate major companies will rapidly accelerate their efforts to automate processes, factories, and distribution networks so as to never allow COVID-19 or another similar crisis to stop them from creating, fabricating, distributing, and delivering their market assets.
6. Industry consolidation is coming
The significant changes to business models and financial bottom lines as a result of COVID-19 will change the landscape of the LBE industry in the long term.
There will be significant consolidation throughout the industry, ranging from owner-operator mergers and acquisitions to manufacturer and supplier closings and asset sales. Those who were agile, adaptive, and deeply understood their brands, consumers and the changing market will thrive. And those who were struggling to excel will fall behind.
What may be more telling will be a need for the entire LBE industry to return to sustainable private enterprise and sole proprietor ownerships and to move away from the unsustainable practices of publicly-traded-quarterly-driven-vampire-capitalism decision making which has been hurting the industry over the last two decades.
There will be significant consolidation in all facets of the industry, ranging from owner-operator mergers and acquisitions to manufacturer and supplier closings and asset sales
And by a vampire – I mean sucking every last penny out of the company at the expense of the guests, employees, and entertainment experience. Mind you – I am an LBE business owner and in full support of capitalism.
What I object to is a business model and mentality that does not factor in the external or long-term costs of doing business. If you're displacing the costs of doing business solely in the interest of generating increasing quarterly dividends for shareholders, this is a flawed model for prosperity. It is not sustainable in the long term.
Nor is the problem the existence of shareholders. It is that the mathematics of the business model is unsustainable if it fails to factor in negative externalities in the interest of generating that wealth (for example reduced LBE revenues for operating during the COVID-19 crisis). We need to return balanced thinking to the balance sheet.
7. Employee training and guest interaction will change radically 
In the wake of the COVID-19 pandemic, LBE operators need to retrain staff, guests, and consumers on the new standards for health and safety in communal spaces. This means providing clarity and confidence about the experience they shall receive from the destination, resort, institution, or retail venue.
What are our expectations of the guests that we are hosting in our spaces and properties? What are the new accepted norms of behaviour in a group environment and what kinds of issues will develop between people of different belief systems in a highly charged social environment? How do we manage this in a large group dynamic? How do we manage this from a liability standpoint? From a brand standpoint?
7 post-COVID trends in the LBE guest experience
Next, I'd like to shift attention to the guest and consumer experience in LBE and ask how that might be altered by the extended presence of COVID-19.
1. The importance of "why" will be become more powerful
Two major factors will deeply affect consumer confidence and psychology over the next 18-24 months. These are: risk (both personally and socially due to the COVID-19 virus) and budget (as a result of massive job losses and economic uncertainty around the globe).
When looking through this framework, a consumer must ask why. Why is this compelling, necessary, or valuable enough for me to take a risk (with myself, family, or community) or to expend my (limited) budget to have this object or experience? Why is this worth doing and why is this different from other choices? Does this have meaning to me? Why will this bring me and my family joy?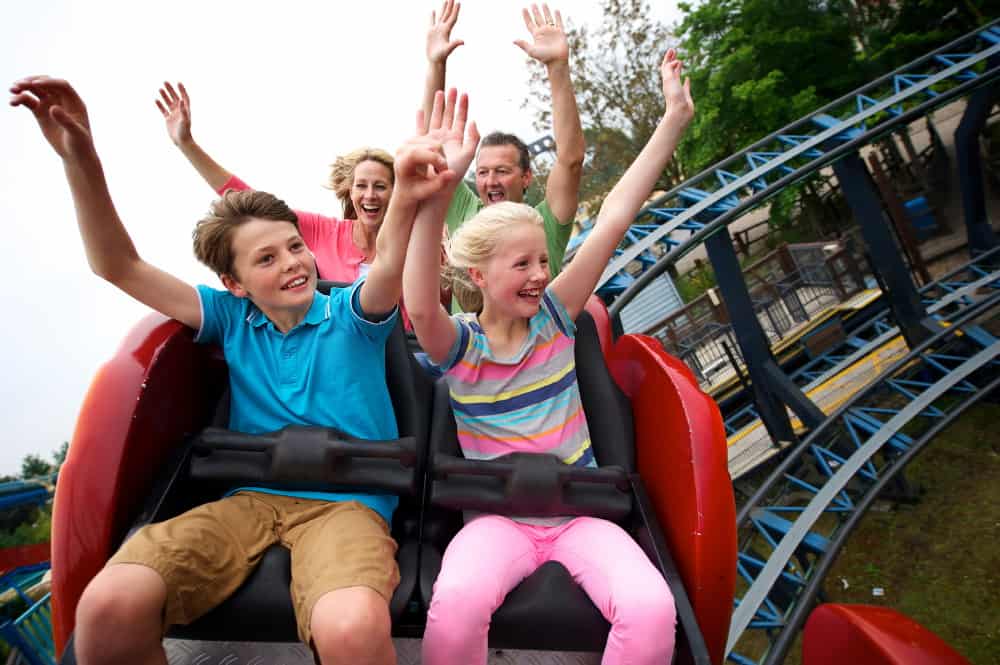 The brands with the deepest understanding of why their core audience finds meaning and value in their offering will also be the ones best situated to provide satisfying answers. Those brands with the most insight into their brand-consumer relationship will make the most compelling case for why the consumer is making the right choice in coming to their destination.
These brands must be uncompromising about fulfilling and exceeding their core audience's expectations and reinforcing the Why – why this was the right choice.
Brands and destinations must also show strength and depth in expressing their appreciation for these consumers. The people first returning and those participating in this near-term period are absolutely their most loyal and dedicated audience members. They will undoubtedly also be the ones to set the tone for consumer confidence.
2. Consumers have reevaluated which interactions are of the greatest value in their lives
Many quarantined consumers have had the opportunity to rediscover their family, friends, hobbies, and other forms of engagement. The importance of local has also grown exponentially. The value of interpersonal interactions has increased.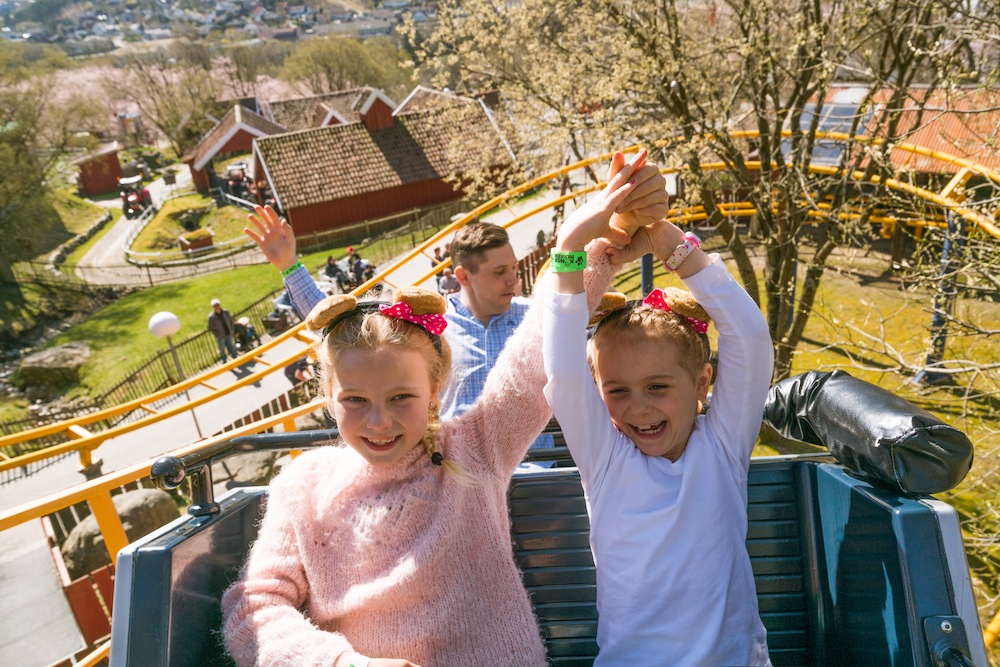 In the immediate time frame, this will be reflected in consumers choosing experiences that reflect what is most important to them, their families, and their community. Along with this, engaged service and communications have increased in value, recognition, and importance—more on this below.
In the period ahead, which will be affected by the uncertainties of COVID-19 and economic recovery, LBE destinations should look to offer consumers opportunities for open-ended engagement. They should create both spaces and experiences that emphasize safe social connectedness.
3. LBE guests will demand that the customer journey be seamless in the wake of COVID-19
The quarantine period has been a powerful time of growth for digital convenience and digital adoption. The LBE industry must stay ahead of these COVID-19 changes. No longer can the social media channel, park experience, and consumer POS be incompatible siloed experiences.
Consumers now expect the customer journey to be a seamless engagement from channel to channel. Whether they use mobile devices, computers, or live concierges—or most likely multiple channels—guest expectation will be for a seamless and simple flow. From planning the experience in advance to managing changes in real-time for experiences, events, dining, and all purchases.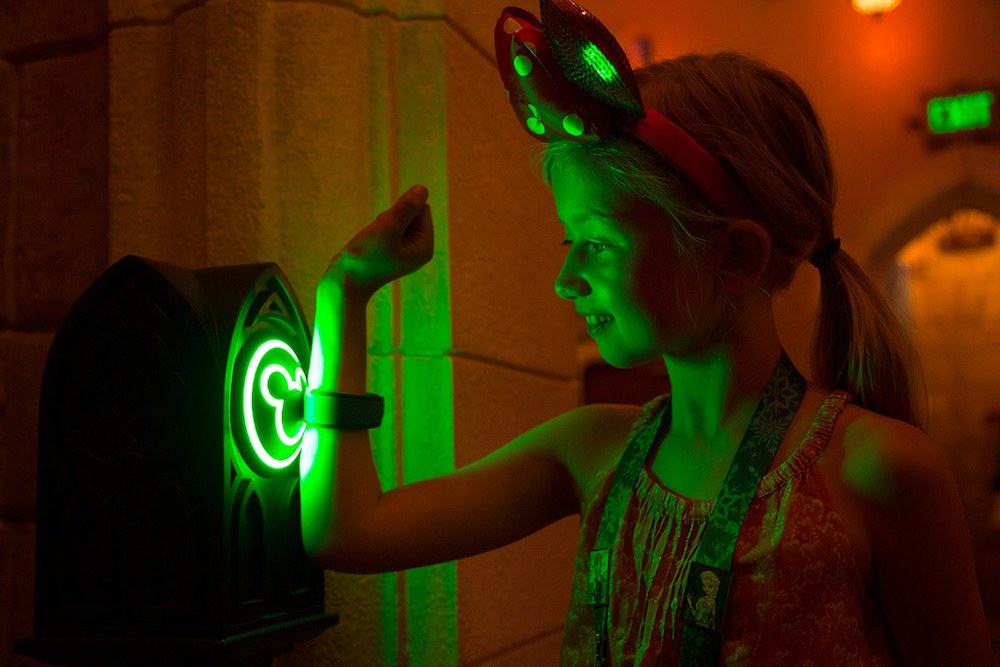 Looking beyond impulse purchases, guests want the ability to access whatever they desire 24/7. They want all barriers eliminated in favour of convenience.
Visitors also want one portal that gives them access to the entire brand. Without having to manoeuvre through numerous sites and multiple touchpoints. They want to purchase the same things they see in the destination at home and have them delivered to their door. Without the hassle of having to drag them around the site or take them home in a suitcase. And now, they want to do it without ever needing to touch anything.
4. Deep brand storytelling will become compulsory for any brand to succeed
The boundaries between social media, operations and content will need to be eliminated in favour of a metaverse.
This deep storytelling means that the brand needs to understand itself as a comprehensive, consumer-friendly ecosystem. Central to this is a keen understanding of the customer base. And the demographics of the markets in which the brand wishes to expand.
The brand must use this insight to vertically integrate all of their assets into an understandable, accessible, and personalization-friendly format. One that also meets and exceeds their Unique Selling Point and Value Proposition.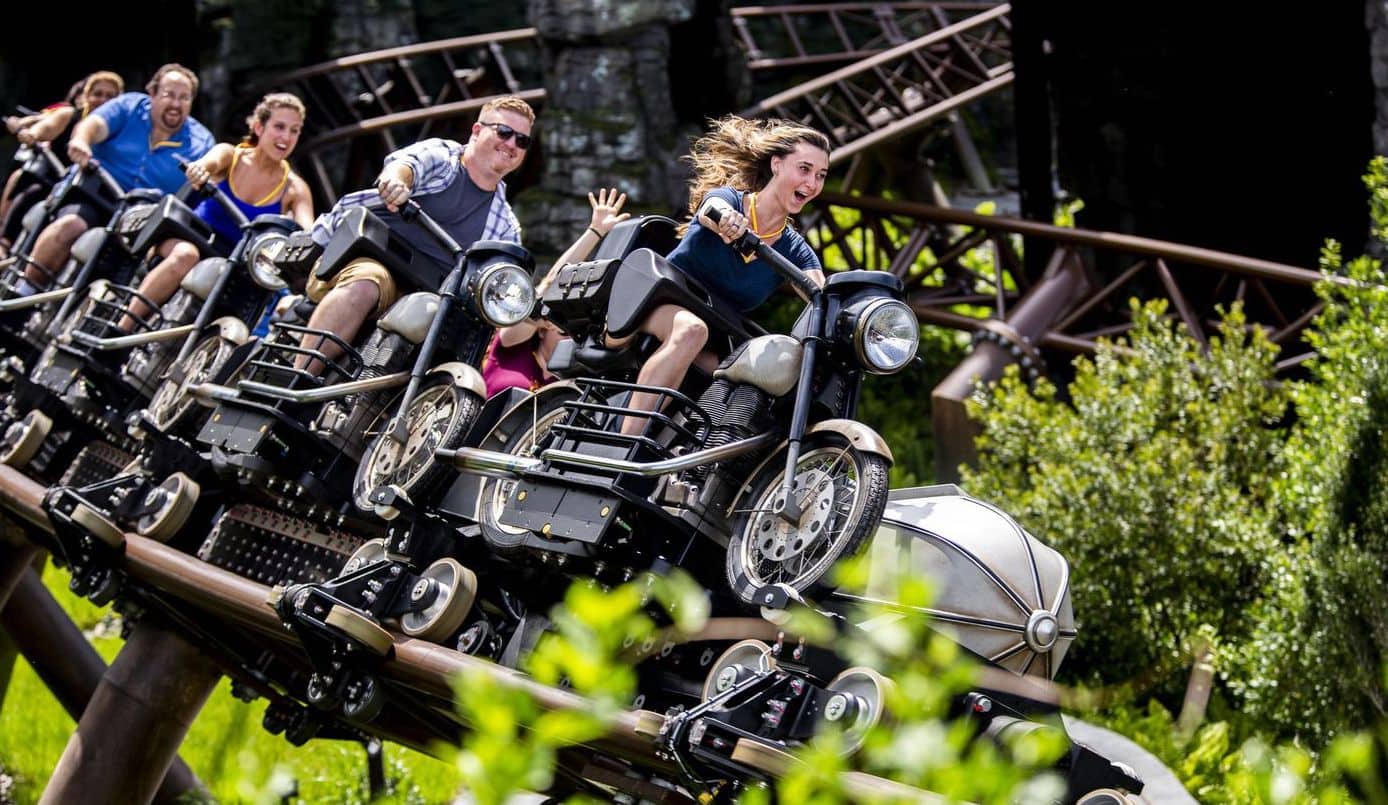 This effort is more than slapping a VR façade on your website. Or allowing the consumer to change a background on your mobile app. It means breaking down previous company siloes and isolated thinking to bring all of the groups and strategies together in a cohesive story and brand value proposition across all consumer intersection points.
Comprehensive integration is necessary to achieve maximum success in a metaverse. To maximize deep brand storytelling, a brand team must prioritize ease of access for the consumer. Furthermore, any potential obstacles to entry—even seemingly minor ones—must be eliminated.
All interactions should be branded—yet not excessively or to the point that it detracts from functionality. It is important to help guide the consumer while allowing ample room for personal navigation. Synergy with your brand across all interaction points is essential.
Deep brand storytelling needs to be sensitive to the world you are building. It should deliver on expectations, possess ample depth, and also be enjoyable—even playful where appropriate. Lastly, in moving toward this metaverse, it remains critical that the brand be present, communicative, responsive. It must be able to learn and adapt as the brand, consumers, and products evolve.
5. Post-COVID-19, immersive digital presence will be mandatory for all LBE brands and products
LBE brands and destinations that want to grow will need to be more open and sophisticated in their online and offline offerings following the COVID-19 pandemic. We can see massive growth in this opportunity. For example, entire museum collections have been made available on-line for guests and content consumers.
Brands such as the Louvre, Studio Ghibli, Van Gogh, and the Vatican have embraced this opportunity to build their audience and consumer relationship through a range of interactions with collections, staff, and virtual events.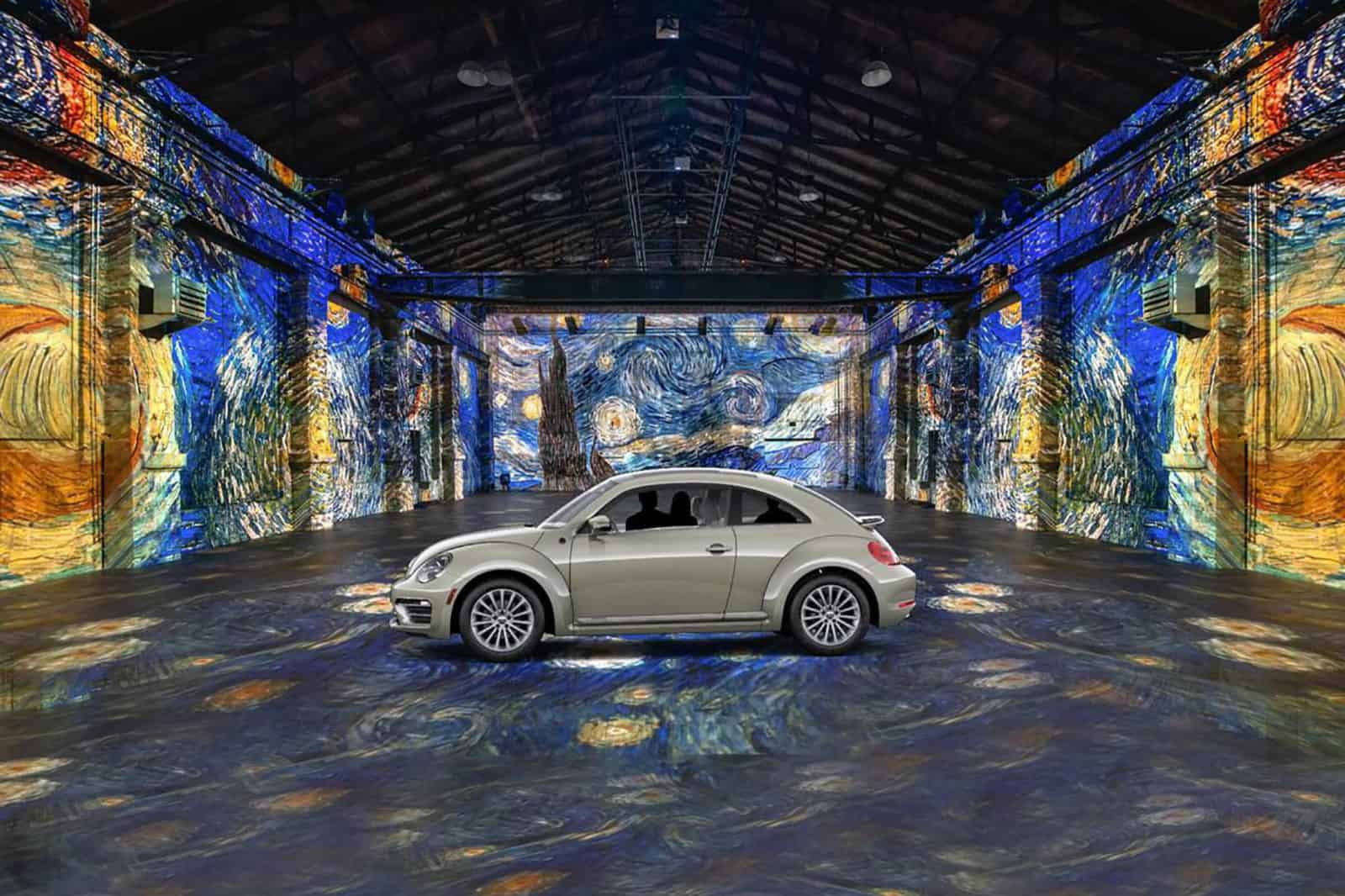 Live streams are especially popular amongst zoos and aquariums. These allow people the opportunity to visit virtually on their own schedules. Or to join the animal keepers and satisfy the desire to join in a special experience. These experiences have allowed people to see BOH areas and other forms of interaction not previously available. They have added value to the destinations' overall core offerings.
The development of and expansion of an immersive digital presence also requires valuable content, not just filler. This digital presence represents an enormous opportunity to extend deep brand storytelling.
6. The circular economy and sustainability will grow in importance
In previous articles and talks, I have discussed P3. This is the essential interdependence of People, Planet, Profit and the importance of modifying our industry to lead the world in developing a sustainable entertainment solution. We are the people who bring imagination to life.
The images of clear skies and water were an unexpected side effect of the pandemic. These have provided a dramatic demonstration of the impact humanity has on the planet. Hopefully, we can also seize the opportunity to extend these surprising gains.
This is a historic window for innovation. For new voices to come forward with new business models and new solutions
This is a historic window for innovation. For new voices to come forward with new business models and new solutions that can drive the circular economy forward.
In an article for The Conversation, authors Anne Velenturf and Phil Purnell say about a circular economy:
"To achieve a truly sustainable circular economy, consumption and production practices would need to change together. A sustainable circular economy involves designing and promoting products that last and that can be reused, repaired and remanufactured.
"This retains the functional value of products, rather than just recovering the energy or materials they contain and continuously making products anew. We have to do more with less material and consume responsibly.
"New ways of consuming opens up opportunities for circular economy business models, such as leasing clothes and producing things that people need on-demand only. Business models based on reuse, leasing, repair and remanufacturing could generate four times more jobs than waste treatment, disposal and recycling. They generate local economic activity, helping to strengthen relations within communities."
7. All consumers must be treated as guests
LBE, retail, and hospitality need to make all consumers feel valued and that they are important guests to their properties. LBE and hospitality have typically provided a higher level of consumer engagement than retail. Retail has typically been powerful at marketing its assets for sale.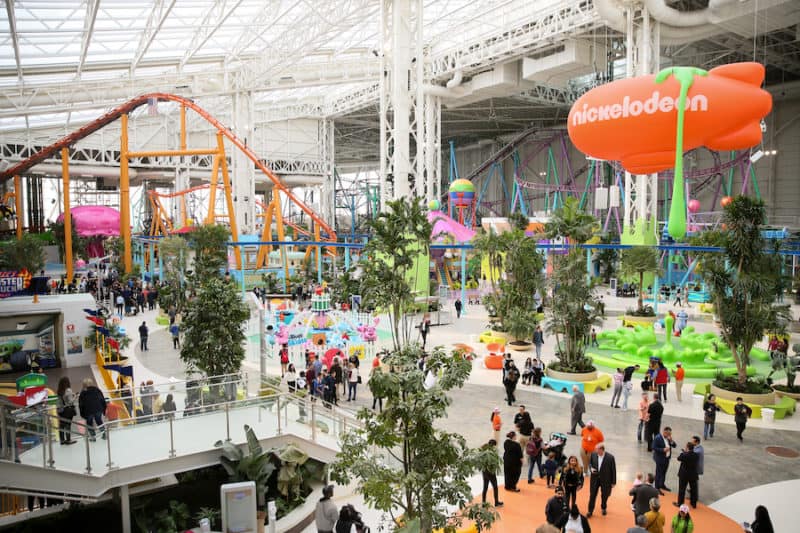 In the post-COVID-19 environment, leisure and retail also need to learn from and benefit each other. They must offer a wider range of values across service and marketing communications.
Providing a higher and broader level of service will lead to greater engagement, loyalty and increased purchasing. This benefits both brand market penetration and business bottom line.
LBE trends in a post-COVID-19 world
In conclusion, the COVID-19 pandemic has forced us to adapt and evolve. In ways that would previously have been difficult to even imagine. It has thrust us into new vantage points and helped us see more clearly our strengths and weaknesses.
The lessons we take from the pandemic will have long-term relevance, even if we put the virus definitively behind us
Despite its devastating toll, the global health crisis has already proven a profound accelerator to our society and businesses. It has largely sped up the emergence of trends that were already happening or on the horizon.
The lessons we take from the pandemic will have long-term relevance, even if we put the virus definitively behind us. Given a glimpse of the future, we can move forward with wisdom and purpose and emerge stronger than before. I look forward to the future we create together.