Before the coronavirus pandemic made the idea impossible, AAM was gearing up for its annual meeting, due to take place this May in San Fransisco. However, the organisation wasted no time in setting up an alternative event, the AAM Virtual Annual Meeting and MuseumExpo.
This kicks off on International Museum Day, 18 May and then from 1 – 4 June. It features an inspiring schedule of speakers and discussions. The theme of the event is Radical Reimagining. Within this, attendees will experience four different tracks; reinspire, rebuild, reengage and reconnect.
This virtual event aims to envision a new future after the coronavirus pandemic. Attendees will discuss not only how to overcome the current challenges, but also how to build a stronger, more sustainable and more resilient museum community for the future. There will also be networking sessions and opportunities to work together on new solutions.
Laura Lott, President & CEO of AAM says: "We are excited by the opportunity we have in transitioning our conference to the virtual space and quickly pivot programming to address the real current needs of our world's museums.
"We're not only developing programming that helps museums manage and recover from the impacts of COVID-19, but also completely reimagine the work, processes, and practices that may not have served us in the past so we can reemerge a stronger field."
Keynote speakers for the AAM Virtual Annual Meeting
On Monday 18 May, Dr Johnnetta B. Cole and Anthony Salcito will begin proceedings at 9.45 am CT.
Cole is the President and National Chair of the National Council of Negro Women, Inc. and is also Special Counsel on Strategic Initiatives for the Baltimore Museum of Art. Salcito is Interim Vice President Public Sector & Government, and Vice President Education for Microsoft.
Marina Gorbis, Executive Director, Institute for the Future, Christy Coleman, Executive Director, Jamestown-Yorktown Foundation and Lonnie G. Bunch III, 14th Secretary of the Smithsonian, will all be speaking on 1 – 2 June. Timings for these sessions are 1 June from 10.00 am to 11.00 am CT and 2 June from 10.00 – 11.30
Sessions taking place in May
On Monday 18 May, three sessions will take place one after the other. Firstly, from 12.00 – 1.00 pm CT, there will be a session called Trendswatch: A Glimpse of the (Post-Pandemic) Future.
This will explore how the coronavirus crisis will change the museum sector going forward, based on the latest forecasting report by the Center of Future Museums (CFM). Elizabeth Merritt, Director of the CFM will lead the session.
This will be followed by Complex Challenges, Unconventional Solutions: Finding Opportunity in Crisis, from 1.15 – 2.15 pm CT, which looks at how the pandemic could be a chance to create a different, more positive future. Four museum leaders will present their own stories of adapting and creating a new future.
Finally, COVID-19 and Museums: A Briefing with Johns Hopkins Experts takes place from 2.30 – 3.30 pm. In this session, leaders from Johns Hopkins University & Medicine will discuss the current situation of the virus, and what museums can do to prevent its spread once they reopen to the public.
More discussions to follow
The AAM Virtual Annual Meeting continues for four further days in June. The schedule for Monday 1 June to Thursday 4 June is packed with interesting sessions on a wide variety of topics. For example, on Monday attendees can find inspiration and advice on subjects such as rapid response collecting, digital clarity, virtual fundraising, fighting racism and more.
The programme continues on Tuesday 2 June with discussions around diversity, financial sustainability, volunteers and wellness in the museum, to name just a few. Wednesday 3 June offers sessions on ethics, creative ageing, museum evaluation and the role of the board in a post-COVID-19 era.
On the final day of the conference, Thursday 4 June, there are sessions on mentoring, internships, sustainability, a small museum boot camp and more. Throughout this engaging and inspiring schedule, attendees will learn best practice approaches, connect with others in the sector, and come away with new ideas. The full programme can be found here.
MuseumExpo
The virtual MuseumExpo will be open 18 May & 1 – 3 June during conference hours. Over 40 companies will be on hand to showcase products and solutions. Attendees will discover the latest innovations and technologies and can compare products and services.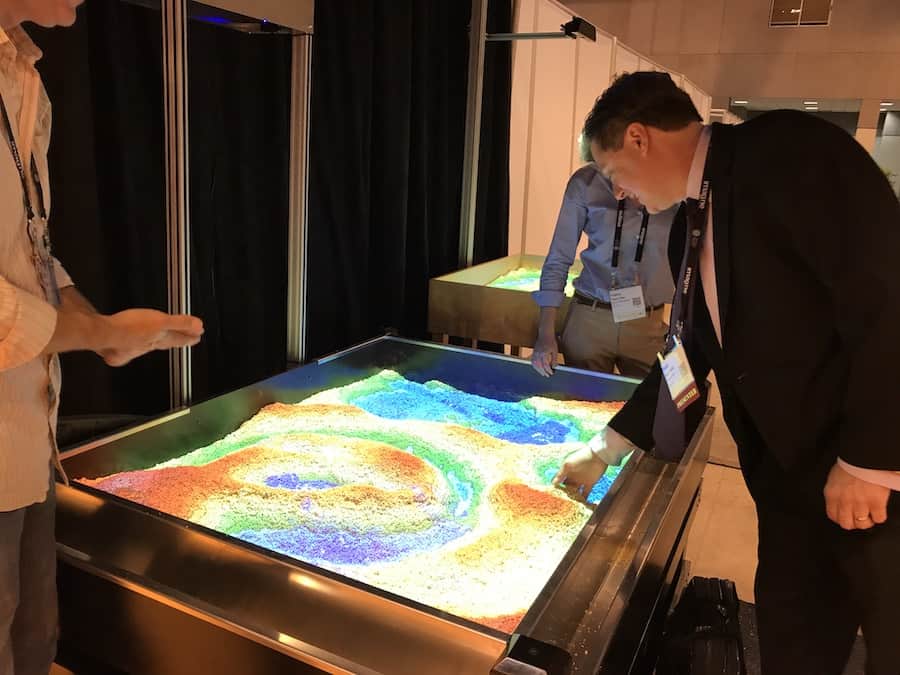 MuseumExpo offers a chance to live chat with exhibitors from around the world, as well as to network with friends and colleagues.
Exhibitors
One of the companies with a virtual booth is leading planning & design-build firm Roto. Attendees will be able to join a Zoom conversation with Dana Russell, Marketing Director; Joseph Wisne, President/CEO; Mike Denison, Design Director/Principal and Tony Auseon, Principal.
Similar to Roto's usual physical booth, visitors will be able to look at the company's portfolio. They can discuss new or upcoming projects and connect with the team.
Recent projects that Roto will be showcasing include two new exhibits for the Cincinnati Museum Center. Once the museum reopens, the public will be able to enjoy a new version of the iconic Cincinnati in Motion exhibition, alongside a new installation called Shaping Our City.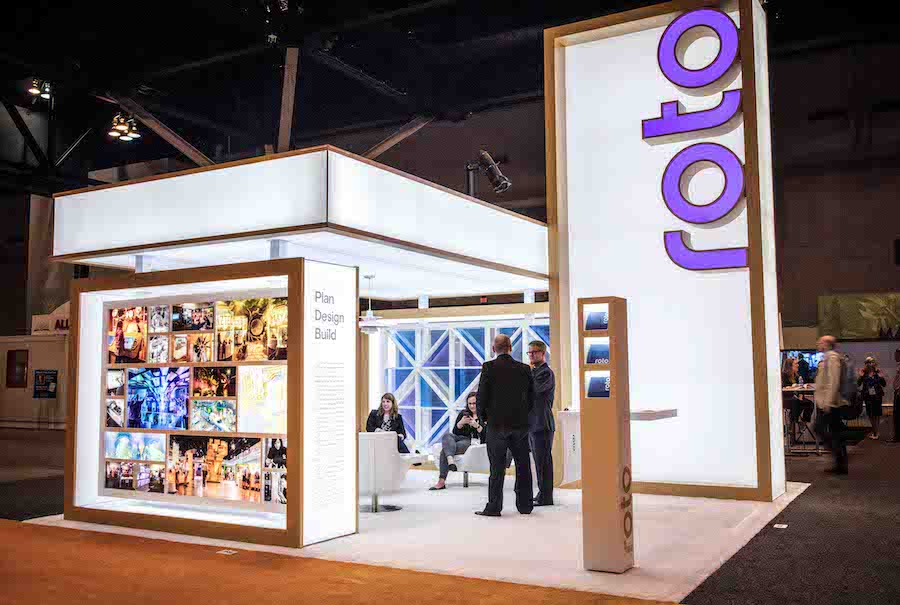 Roto is also in the middle of production for another new 4,000 square foot Space exhibit for the museum. This is due to open later this year called. In addition to this, it is currently working on an 18,000 square foot Space Odyssey exhibit for the Denver Museum of Nature and Science, scheduled to open late 2020.
The company recently completed the concept design for the new American Home Furnishings Hall of Fame and Museum in High Point in North Carolina. It has also been contracted to design and build a new exhibition for the Bakken Museum. The 1500 square foot exhibition is called Spark.
Virtual booths
JRA, a leading experience designer, is pleased to be a part of the first AAM Virtual Annual Meeting and MuseumExpo. Both Shawn McCoy, JRA Vice President, and Clara Rice, Director of Communications, will be present. They are looking forward to connecting with clients and colleagues while supporting the broader museum community.
During the event, JRA will use its virtual booth to highlight some recent projects. For instance, the National Comedy Center, which was named "Best New Museum in the Country" by USA Today. It also worked on the Nancy & David Wolf Holocaust & Humanity Center, which enjoyed a 400% increase in attendance when it moved to its new location.
Gateway Ticketing Systems, a leading provider of admission control systems, will be inviting attendees to 'stop by' its virtual booth at any time during the conference, where Greg Banecker, Senior Marketing Manager, will be watching the chat window.
The company will also be showcasing its Webinar Wednesdays series. This has been running every week since the coronavirus closures began. These sessions bring together experts from the attractions industry to explore best practices for delivering the best guest experience during the crisis, both now and on reopening.
Recordings of the most recent webinars will be available at the booth. Attendees can also sign up for future sessions. Gateway will be highlighting recent projects too. For example, its work with The Strong National Museum of Play and Little Canada.
Meeting suppliers at AAM Virtual Annual Meeting and MuseumExpo
Creator of immersive and interactive attractions, Science North, will also be exhibiting at MuseumExpo. Its virtual presence will primarily focus on four areas of its International Sales department; Travelling Exhibits, Multimedia Immersive Theatres, Nature Exchange, Consulting Services and Travelling Exhibit Tour Management.
https://youtu.be/CPcf_ReF4-M
Science North currently has 10 travelling exhibits in its portfolio, including the 600 square metre exhibit, The Science of Guinness World Records. This a partnership with Ripley Entertainment and Guinness World Records. It made its debut at Science North in early March, before the museum temporarily shut its doors due to the coronavirus pandemic.
There will be four Science Team members ready to chat with attendees at the virtual booth. These are; Troy Rainville, Senior Manager; Kathryn Huneault, Manager of Operations; Kayla Plaunt, Design and Administrative Services Coordinator and Paloma Latorre, Sales & Client Relations Leader.  The team is also planning some fun activities, such as virtual science bingo.
Sponsors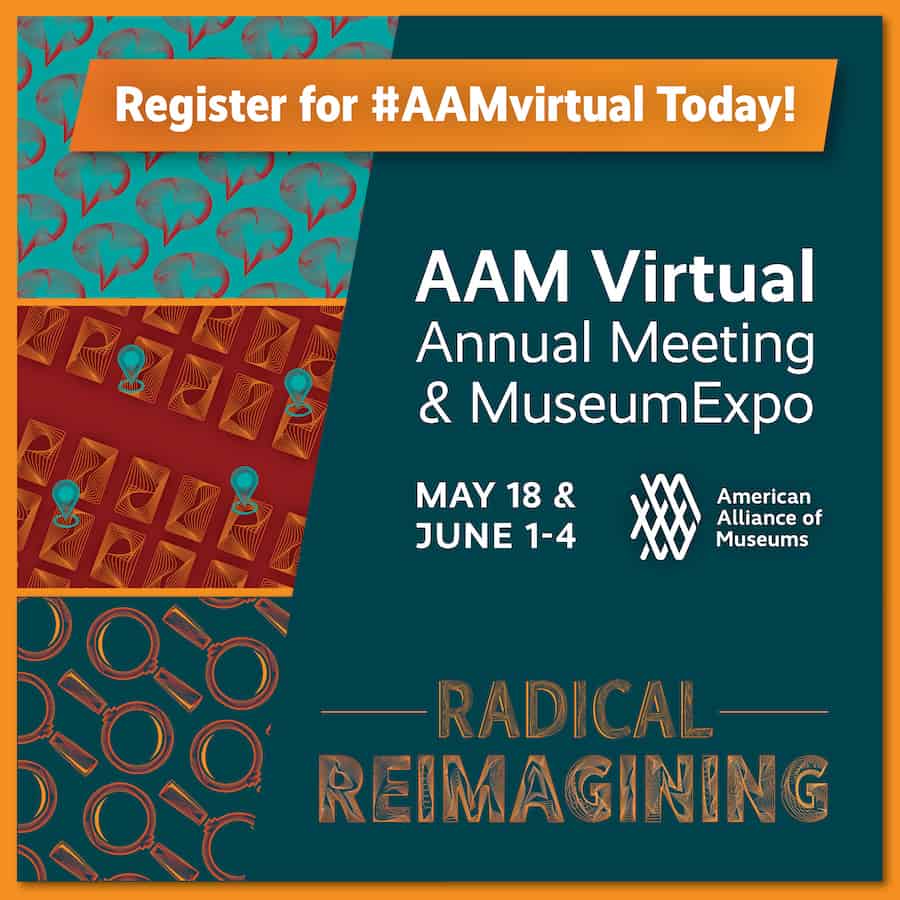 Microsoft is the signature sponsor for the AAM Virtual Annual Meeting & MuseumExpo, alongside visionary level sponsors Blackbaud, the Getty Foundation and HTB. The leader sponsors are the Computer History Museum and the Oakland Museum of California.
Lucidea, The Silicon Valley Community Foundation and Solid Light are patrons of the AAM Virtual Annual Meeting. The event is supported by Eos Lightmedia, The Exploratorium, Johns Hopkins University and Marts & Lundy.
Berkeley Art Museum and Pacific Film Archive, Chicago Scenic Studios, Inc., Frank Showcase Systems, Roto and Yerba Buena Center for the Arts are friends of the event.
Joining the conversation
Registration for the AAM Virtual Annual Meeting and MuseumExpo is available here. Attendees can also take part in the discussion on social media by using the hashtag #AAMvirtual.