In times of unprecedented political and societal change, how is the association tackling issues such as diversity, race and gender disparity?
Lott spoke to Blooloop in 2016 about the importance of finding a sustainable alternative to government funding; building partnerships with museums abroad; looking outside the echo chamber to forge connections with other organisations, reaching new audiences, and how museums should have a pivotal role as providers of core education.
Blooloop reconnected with her recently to be brought up to date on developments, and the impact of the current political and social climate.
Referring to the previous conversation, she says: "Financial sustainability in terms of alternate business models is still one of the key topics in our strategic plan."
The subject, one of the three focus areas in AAM's strategic plan, will be the pivot of the annual meeting this year in New Orleans.
Lott says: "There have been many indications that it is critically important, related to some of our other advocacy work. Our President's annual budget proposal, each of the last three years, including the one just released; has proposed eliminating the federal agencies that do any funding for arts and culture."
Fighting for funding
In the US, with the exception of institutions like the Smithsonian, museums rely largely on funding from the Institute of Museum and Library Services (IMLS), the National Endowment for the Arts, and the National Endowment for the Humanities, all of which the President has proposed eliminating. Lott says:
"The American Alliance of Museums and some of our partners fought that, and we won.
"We have been able to secure, through Congress, increased funding in each of those agencies. This is heartening, given the kind of attack that we have been under for a couple of years. We're happy about that, and thrilled that the Congress sees the value of museums, particularly in this divided political time."
She says: "However, the fact that it is even a conversation leads me to believe, more strongly ever, that museums need to find different sources of funding than the government, or philanthropy.
"Most museums in the States get the bulk of their funding from donors, from grants and individual conservations. The nature of that is also changing; the new generation that is inheriting a lot of wealth has different giving pattern strategies from those before. So the subject is still top priority. And it's the next big thing that we are addressing as the focus of our meeting in New Orleans."
The importance of forging alliances
Lott believes it is vital to keep looking outside the echo-chamber of the museum world. Furthermore, she stresses the importance of forging alliances with different organisations to get different perspectives. She says:
"The American Alliance of Museums has an opportunity to look beyond just museums to the broader world. We have also done work specifically in the world of education: museums consider themselves education institutions. I go to education conferences and get strange looks – people say: 'Museums? What are you doing here? This is an education conference.'
"So we have made some inroads in bringing teachers in public school systems together with museum professionals. This is to help bridge that divide. we hear from the formal education system what it is that they need. We also hear why they don't think about museums as primary education resources. And then we start to form some partnerships."
A work in progress
This is a work in progress. It is also happening in localised areas rather than at the national level, for the moment.
She says: "The Department of education has also taken some pretty big hits over the last couple of years. We have been working with Los Angeles, County Schools. It is of the biggest and most diverse school systems in our country. We are also working with outside groups that work with some of the lowest performing schools there. Our aim is to make a stronger connection between the formal school day and the museum programs, talent, and expertise.
"We are continuing that work. And we are hoping to replicate that model in different parts of the country over the next couple of years."
Increasing focus on active lifestyles
She gives another example of how AAM is reaching beyond the museum sector to tackle societal issues, and to ascertain how museums can take action:
"We have just hired a non-resident fellow who is going to be working with us over the next couple of years on the issue of creative ageing; how museums can help an increasingly older, healthier and longer lived population age creatively and actively.
"This is a connection to a group called the AROHA Foundation that is trying to combat ageism, doing so through partnerships.
"They found AAM to be a good national partner to scale the issue of combating ageism and creative ageing. They can do so through the many museums and communities that we reach across the country."
Statistics demonstrate that people are living longer and more active lives:
"They want to have a post-retirement active lifestyle, and sometimes ageism prevents them from even being considered as a population. Even in museums, our educational work tends to focus so much on the kids; teaching adults, including elderly adults, is so important, and something that we are seeing a lot of interest in."
Laura Lott – a role model for women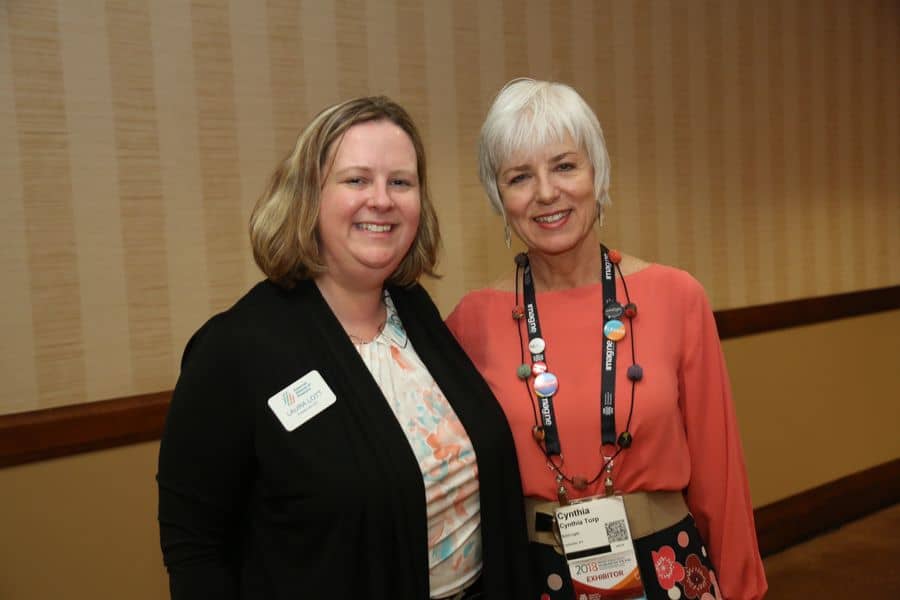 As President and CEO of AAM, with a background in finance and a pilot's license, Lott nevertheless finds it strange that she is regarded as a role model for women:
"It's such an odd feeling for me to think of myself as a role model for other women. Because I'm still figuring it all out, particularly with the little one at home and that work-life balance remaining elusive. I have given up on that, by the way."
Nevertheless, she says: "Here in the States, the last election was, personally and for many women, a big slap in the face. And so I think I have been more attuned to the disparity. Also, the – in many ways unconscious – bias that people, including women, have against powerful women; or women who are in power.
"I have felt more gender bias in this role in the last 3 ½ years than I have the rest of my career, because of the leadership role I have now."
Gender disparity and unconscious biases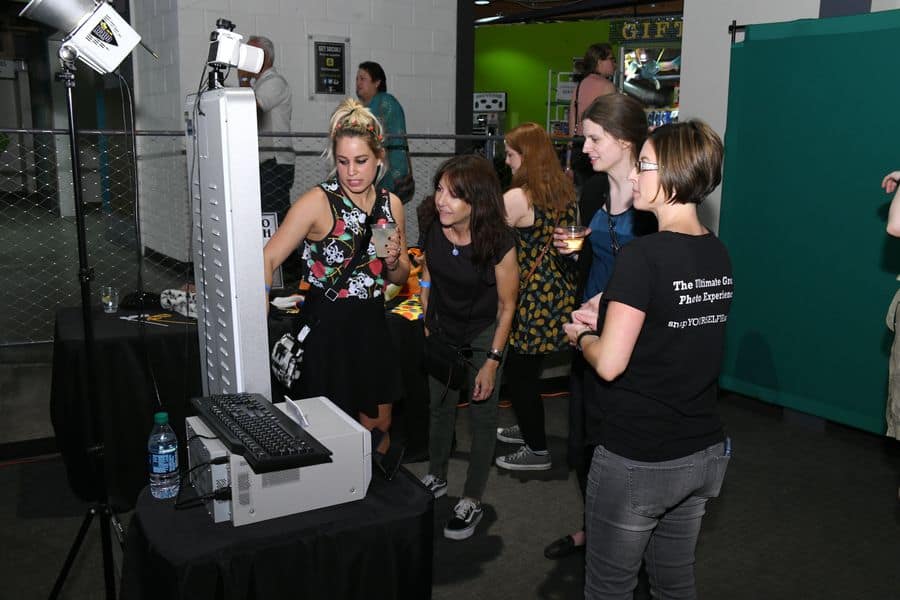 She says: "Some of the things that I have been learning about in terms of the race challenges that we have here in the States, and around the world to some extent, are really related to the gender disparity. They have to do with the unconscious biases that everybody has that have been reinforced by society; biases that people don't even know they possess.
"This instinctive judgement that says: 'Oh, it's a woman in power who is saying something directly. She must not be trustworthy, because this is not the way it's supposed to be.'
"The bias I have experienced in this role has been, in some cases; as much from other women as it is from men. In fact, some of my strongest mentors have been older white men.
"But it is an interesting quandary. And I hope that the work we are doing around raising people's awareness of bias will help to address the challenge long term. People are more conscious now of, 'Why do I have that initial gut reaction?' And they challenge themselves in that thinking."
'Pink collar' industry
#GEMMs new white paper featured on @AAMers website! #Museums as a Pink Collar Profession: https://t.co/35PVM0O8hZ pic.twitter.com/D8mBz8Nwk3

— Gender Equity in Museums Movement (@The_GEMMuseums) March 26, 2019
Lott cites a paper by GEMM, the Gender Equity and Museum Movement, that explores the museum world as a 'pink collar' industry:
"Essentially, some of the industries – teaching, nursing, libraries, museums; that attract women are the ones considered nice to have, rather than imperative. It puts downward pressure on salaries.
"There has been a lot of conversation in the States around salary equity, across all different ways that people identify; particularly gender, and the kind of systemic problem that we as an industry might have. Because, except for the largest and most powerful institutions, we have a lots of female directors. There is a pipeline of (mostly white) women entering the field. Many also have some other financial support in order to be able to accept the entry-level wages that our museums are paying."
With the recent government shutdown, where the national museums were closed for around a month; the biggest pain point for the public was the fact that the museums were closed.
Lott says: "I don't know why we then turned around two weeks later and took them for granted, but's that's what seems to have happened."
New audiences for the American Alliance of Museums
The American Alliance of Museums is striving to reach new audiences.
Lott says: "We have done that through a whole new website and content strategy that gives a platform to many different and diverse voices across the community. When museum professionals come to our website, they see themselves reflected in the voices; whether that means their type of museum, or their level within the museum, or their racial, ethnic, or gender identity. So then they feel that like they can also contribute."
She adds: "I think that's what the best museums that are really having success in reaching new audiences are focused on doing, too. They are looking holistically at how, from their leadership and their boards to their docents, to their collections, to their programming they can mirror more of the community that they are striving to serve."
'No talk about us without us'
Lott says: "There is this notion of 'no talk about us without us'. No exhibits, for example, on the Native American population without the Native American population being involved.
"Many museums have taken hold of that concept. And they are making quick, decisive and great changes to reflect the communities they want to attract."
She cites a museum in Baltimore that made the decision to de-accession some of its collection to raise funds:
"They went through a lengthy and thoughtful process. They identified works that were perhaps somewhat redundant with the other parts of their collection. This was to enable them to acquire new art from the largely African American artists in the city of Baltimore; work under-represented in their collection because of the history of museums: again, white men and European centric.
"It was a pretty bold move, and they got a lot of flak for it. But I think increasingly we are seeing more pushes of this sort."
Museum diversity and inclusion
Diversity, equity, accessibility, and inclusion in all aspects of museum structure and programming. These are a key focus area in The American Alliance of Museums's current strategic plan. They have become the most pressing issue in the current climate.
Lott says: "We have been doing a great deal of work in all the dimensions and ways that people define themselves. From race, ethnic, and gender identity diversity to ability and disabilities.
"Because of the political situation here, some current events: the rise of white privilege, white supremacy and nationalism; the issue of diversity, equity, accessibility, and inclusion has really taken hold. Furthermore, it has taken a leadership position in supporting museums that are thinking about the structural racism that exists in everything that they do, and in how to combat it.
"We haven't done quite as much on the hopes and dreams I had for financial sustainability and education. In part because we have been so focused on this emergent and urgent need in our society, and in our museums, around diversity and inclusion."
Diversifying museum professionals
There has, she explains, been a substantial amount of work focusing on diversifying the pipeline of museum professionals.
"We have been working to identify scholarships, fellowships, and paid internships from HBCUs (historically black colleges and universities) and other groups historically underrepresented in the museum field, but the challenges of those cultures in those museums are not inclusive.
"People of colour walk into an environment where their perspective is neither as valued or as included as the more traditional perspective. So we are not retaining people of colour; we are certainly not promoting them into directorships and other higher level, decision-making roles across museums. And there is substantial data that shows that."
Facing Change: representing the underrepresented
The initiative The American Alliance of Museums has launched as a response is called Facing Change: Advancing Museum Board Diversity and Inclusion.
Lott says: "It is going to work at the leadership levels, at the far end of the spectrum from the entry-level, to do some basic inclusion training, unconscious bias training, cultural confidence and change making: coaching and training around how you change culture with boards of directors, museum directors and their leadership teams. There are 50 museums that we are going to work with in a really hands-on way.
"The goal is that at the end of their three-year cycle with us, they will be participating in a board matching program that we will launch; mirroring some of the things that happen in the corporate sector; where there are deliberate efforts to find, train and place people of colour -and women -on corporate boards.
"This will take that model and apply it to the museum world; and, I hope, the wider NGO world, here in the States. Because museums aren't the only ones to suffer from this challenge."
A push for more inclusive cultures
Lott says: "The strategy is that, with the tone at the top being more inclusive, it will put the downward pressure on creating more inclusive cultures that bolsters all of the work being done at that pipeline level, to be able to attract and retain, propel and also promote people of colour into leadership positions across the field.
"This is a big push right now, and a model for others."
It seems commendable, at a time of alternative facts, the rise of the far right and anti-science, that The American Alliance of Museums continues, under Lott's aegis, to effect positive change.
She says: "I feel like you never let a good crisis go to waste. There is some renewed sense of urgency, thanks to some of the backward-looking stuff that is going on. And so we are just taking that for everything that it's worth, and charging forward."
Images kind courtesy of The American Alliance of Museums.