The groundbreaking Phillip and Patricia Frost Museum of Science began in 1949 as the Junior Museum of Miami when a group of women in the Junior League of Miami recognised the need for a science museum in the region.
Its newest iteration, one of the only institutions in the world to possess both a state-of-the-art planetarium and cutting-edge aquarium, opened in May 2017 to critical acclaim. Frost Science welcomed its millionth visitor in June 2018.
The museum has just opened its new permanent Power of Science exhibition. This showcases interactive and immersive media experiences.
Frank Steslow, Frost Science's president, spoke to Blooloop. He has over 30 years of experience as a scientist and executive manager in science-based, non-profit organisations.
Before coming to Frost Science, Steslow's career started in environmental science and then public aquariums. He says:
"I was an environmental scientist and worked in environmental consulting for a few years. Most of the work I was doing was technical quality monitoring and biological assessments. I got into the field through the public aquarium side. There was an opening at an aquarium yet to be built. They needed somebody to run the laboratory, doing both the fish pathology and the water quality monitoring."
The institution in question was the original Jersey State Aquarium in Camden, New Jersey: "I became the lab director there. I worked through the management and animal husbandry side, operations and education. At different times I had various responsibilities with all of the departments.
"Then I went to another facility in Tampa, Florida: the Florida Aquarium. I had overall responsibilities with animal husbandry, conservation, operations facilities, and education. I went back to New Jersey as the Chief Operating Officer after about five years."
He then moved on to be CEO of the Da Vinci Science Center in Allentown, Pennsylvania. Here, he led the institution's expansion and successful opening of its new science centre:
"That got me into working with aspects of leadership. Such as fundraising and board development. I was also a bridge from the public aquarium side to the museums."
Frank Steslow and Frost Science
In 2008, he joined Frost Science: "I came in as Chief Operating Officer and then, three or four years ago, ended up as CEO."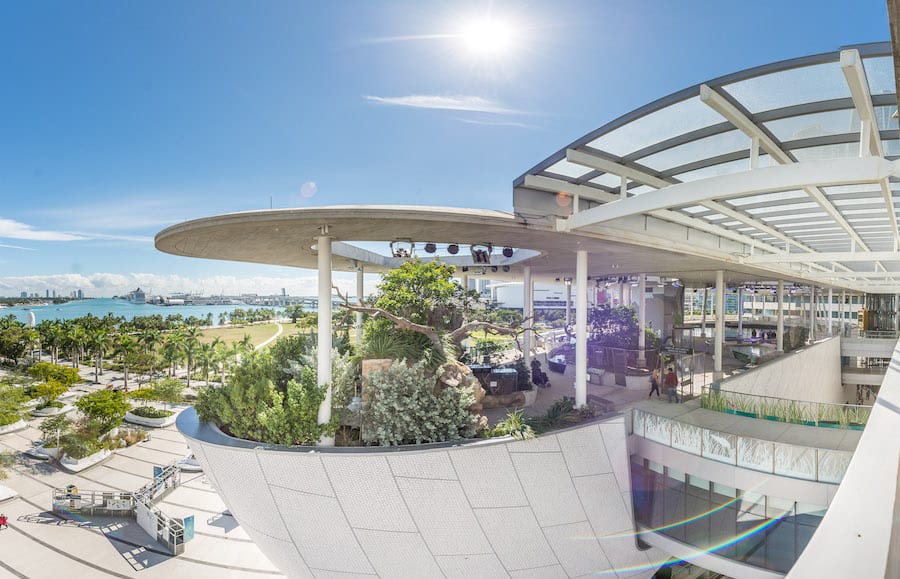 Of Frost Science, Steslow says:
"It is part of a trend that's occurring, which is these hybrid institutions. It's an aquarium, it's a museum, it's a planetarium, a cultural organisation. It's an entertainment venue. It's an educational institution, it's a conservation organisation.
"We do a lot of things, and it's hard to pin down what we are. We call ourselves a museum. But it's in the broader context of what a museum might be in the future, and where museums are going. It is not just around static collections, but around living collections and conservation. We are seeing more of these types of museums materialise in other parts of the country and other parts of the world."
Education at Frost Science
Frost Science has been known, since the start, for its educational initiatives.
"The organisation has been around for about 60 years," says Steslow. "It has a rich history of educational research, informal education, curriculum development, afterschool training and science. What we tried to do, moving into the new facility, is continue with and build on that. Those are federally funded grant research programs."
"We have one now which is an ongoing multiyear study, a joint program with several different institutions. It is funded both by Wellcome Trust and the National Science Foundation. This program looks at particular aspects of learning in very young audiences. Do they learn better if they're in an immersive environment, rather than just getting classroom lessons?
"It's using the tools of a museum, of an aquarium, of a zoo, any kind of institution where you have those opportunities, and understanding how learning is effective in those environments."
The museum has also done preschool science curriculum development and after-school programs. Reaching and engaging under-served youth is another big initiative that the museum has worked on for many years:
"Some of that shifts around with what foundations and the government are willing to fund. Those priorities tend to change from year to year. But in general, that's where we've tried to keep a core focus."
Establishing an emotional connection is key in terms of engagement:
"That is a large part of why Frost Science chose to develop an aquarium as a part of a science museum," says Steslow. "Science, for some people, is intimidating, or not a comfortable subject."
"A lot of people struggled in school with science or didn't find it interesting. But everyone finds the aquatic world and fish in aquariums interesting. You can take the success of that soft 'in', of building that emotional connection, and then build other aspects of science on it."
Frost Science's new Power of Science exhibition has been developed with the University of Miami. This explores how science drives progress and development, featuring life-changing research and discoveries by scientists throughout history.
Creative digital studio and consultancy Squint/Opera is behind the immersive digital media for the exhibition, as the digital media partner for the project. For this, the company worked with exhibition designers Thinc Design, as well as fabrication and hardware specialists Kubik Maltbie.
Look who's been exploring our new exhibition, Power of Science! 🦉Lucille had a great time discovering amazing scientists, groundbreaking research, and cool objects. Have you visited #PowerofScience yet?  #FrostScience pic.twitter.com/gv2WYiMoa3

— Frost Science (@FrostScience) July 17, 2020
The exhibition focuses on four areas of scientific research. These are Our Oceans, Our Environment, Our Bodies and Our Universe.
Steslow says: "We wanted an exhibition that wasn't centred around one single topic, but more around science: the discovery of process; historical science context; where science is going; how scientists think, and how discoveries are made, using exemplars around the fields of science to illustrate and to engage people."
Encouraging critical thinking at
Frost Science
This latest exhibition at Frost Science is in a central hub of the building.
"It's a free-flow kind of experience. But if visitors enter the space first, they can be well-grounded in scientific processes and discovery. From there, they can radiate out into other parts of the museum. We cover topics such as aquatic science, environmental science, physics, engineering. They can also come back to the space if they're interested in taking what they've learned in other areas and applying it.
"So, the idea behind The Power of Science is this push of science in general, critical thinking, discovery and curiosity."
View this post on Instagram
"What we'd like people to take away is that science is complicated. Science is not a clean process. It often has dead ends, and often you end up with more questions than you do answers in the process. But everyone can benefit from the thought process, from critical thinking.
"Learning how scientists use the skills, the general public can use those skills in their everyday life. They can be better citizens, better voters, better engaged in the community. They can understand what they're hearing on popular media when they're hearing something about COVID-19, or they're hearing something about some other science topic, and to learn to question or analyse data."
The exhibition is a mixture of immersives, interactives, artefacts, historical science artefacts, models and live components:
"We have an area on coral reefs, and we have a live coral reef exhibit," says Steslow. "We have another area on the human body and human research, and we talk about the use of zebrafish. There is an exhibit set up with multiple genotypes and manipulated zebrafish, in those enclosures."
"People can understand why scientists use them as a model, looking at some examples of how they have manipulated their genome. The live component helps people make a connection. They're a neat little fish. But we're using them in the context of talking about health-related research and genetics."
Frost Science tackles anti-science and misinformation trends through awareness and creating dialogue.
"Before COVID-19, we were hosting a lot of lecture series," says Steslow: "They were science-based lectures, but not overly scientific. They are by good science communicators, authors of books on science who would tell some compelling stories. Again, this was a strategy to get people engaged in science. To show how scientists have studied and worked and made discoveries and why they do it."
"They have been very popular. I think that sort of thing engages the public in itself; helping them to appreciate the world of science."
Frost Science and COVID-19
COVID-19 effectively put a stop to this sort of engagement, forcing institutions to find ways to pivot to an online strategy. Explaining how Frost Science kept its audience connected, Steslow says:
"lt was a rapid transition. Because we were a relatively new institution, we were still in the process of developing programming and online content. We didn't have a large library of materials that we could immediately put online to draw on."
"We spent a lot of effort, a lot of staff time and resources, developing new content and programs for school children to get up online, doing all kinds of live demonstrations, virtual tours. And we continued to build on that as the closure continued. The positive side of that is we now have it.
"We were forced to develop it probably 10 times faster than we would have liked to, but it was successful. It is still successful.
"We have virtual camp going on now that is going well and we have a live cam at our big Gulfstream exhibit. That continues to get good views. So we have put together the things that we thought we could accomplish, and tried to be as resource-efficient as possible, given that the revenue has been cut off."
Frost Science reopened in mid-June, with measures in place to safeguard guests and staff:
"Some of us were on task forces that the mayor had put together, regarding the reopening of cultural institutions and indoor businesses.
"Creating the policies around summer camps was a whole separate task force. Once those were established, it was a matter of implementing them in the building and making the necessary physical changes."
"In our case, it was a little more complicated. As a museum, we had to follow the museum guidelines, as well as the indoor business guidelines for the office space. Plus separate restaurant guidelines for the cafe, theatre guidelines for the planetarium and retail guidelines for the retail store. All of which were completely separate recommendations. They were similar; they all need distancing, but the means and methods were different"
Nevertheless, says Steslow: "So far, so good. What we wanted to be was a resource for those who were comfortable with coming. To create a safe environment for those that were comfortable venturing out.
"We have seen a lot of positive feedback from people saying they very much appreciate the work, and how safe they felt. And some are not comfortable coming, and that's fine, too."
The future of science museums
Steslow is dubious about the future for science museums and hybrid institutions. He says:
"I think, at least in the US, it's going to be a real challenge. The funding models for the institutions in the US vary a lot. From those that are fully funded federally, like the Smithsonian institutions, to others that are funded locally for the most part, through local governments. The vast majority survive on earned revenue through the gate."
"Contributed revenue might make up anywhere from 20 to 50% or 60% of the revenue, depending on the size of the institution. But for Frost Science, 80% of our budget comes from earned revenue. We don't have the backstop of a lot of government support other than our programmatic grants. Those don't really support the bottom line.
"We're not alone in that. I'd say the majority of the organisations in the States, are in the same boat. While some of the European governments at least are providing substantial federal funding, the US government has not put together a special bail-out, if you will, for culture.
"We were able to apply for small business funding, and it was helpful. But it's not going to make most of the institutions whole."
The impact of COVID-19 on the sector
"I fear there are going to be some institutions that don't survive this," says Steslow. "Probably those mid-size kinds of institution, which is where we are in terms of operating budget and attendance.
"The very large institutions, like the American Museum of Natural History in New York, that have been around for 150 years have large endowments. They have large donors. They can survive. And for the very small museums and institutions with very few staff and low overheads, it's not a big leap for them to find a donor to help them close the gap."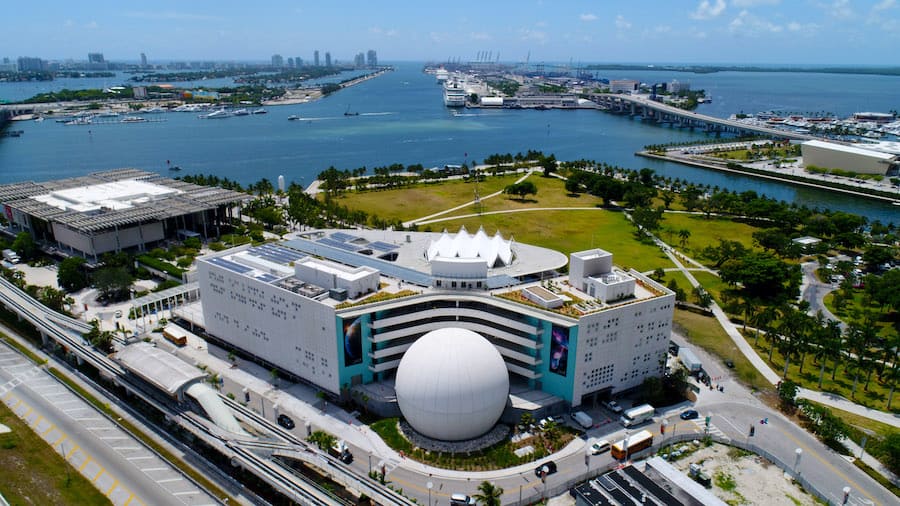 "It's those institutions in the middle tier that are going to suffer the most. So Frost Science is trying to plan for that and work towards different sources of revenue. We are looking to the government for some kind of help."
"I'm worried that this is deeper than people believe or expect," says Steslow. "Particularly with culture and other hospitality venues. Tourism in this area is at a standstill. Miami's economy revolves around tourism and also the cruise line. The cruise lines haven't sailed for five months, and aren't planning on doing so until maybe the fall."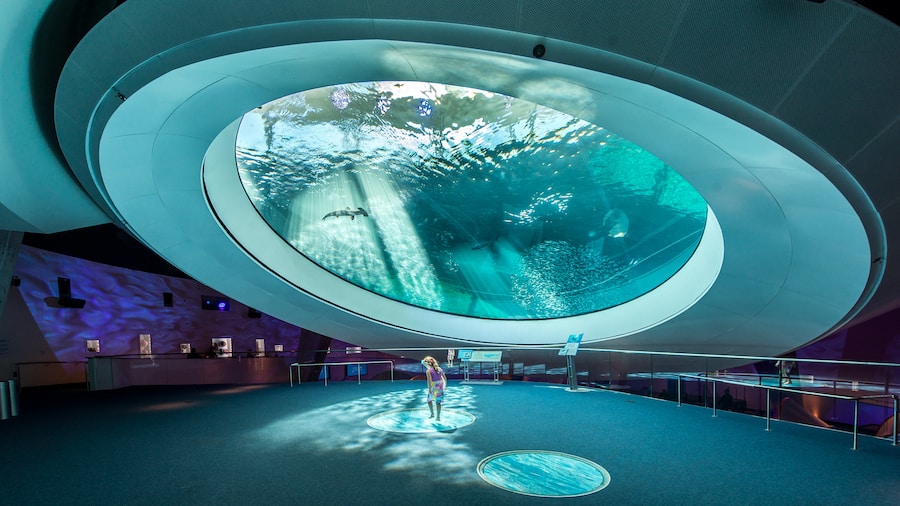 The grave economic impact of COVID-19 aside, looking at the conservation issues facing today's oceans and the environment, Steslow is more optimistic about the future than he might have been a few years ago:
"Things are degrading faster. But I also see a larger awareness around conservation and geography. Particularly around ocean conservation. The youth movement is leading that, and that's really encouraging to see."
All images kind courtesy of the Phillip and Patricia Frost Museum of Science. Background photo by Patty Nash Photography.