It tells the story of the iconic home furnishing brand from its beginnings in rural Sweden.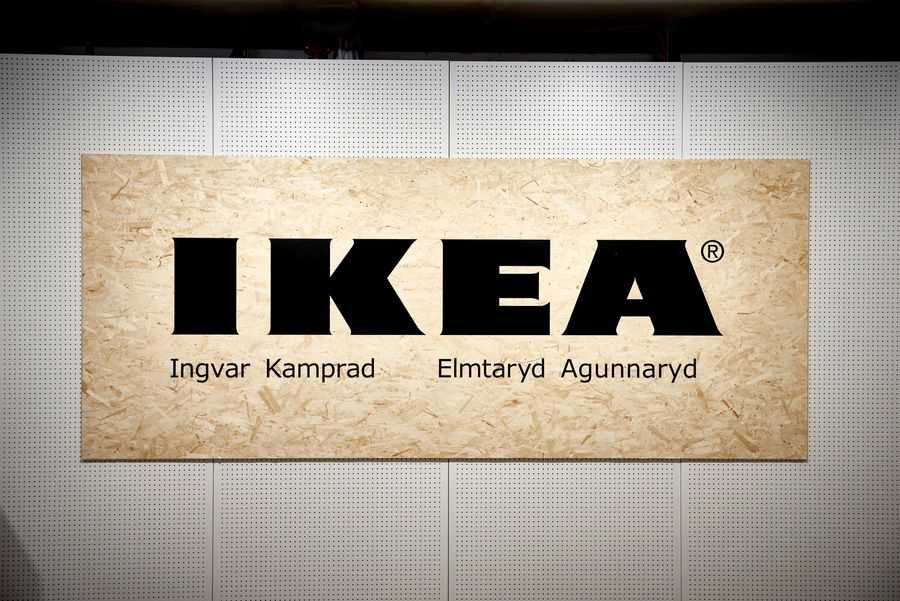 Blooloop caught up with Cecilia Johansson, its CEO, who joined IKEA straight from university, in 1983.
She says: "I have spent my whole professional life with IKEA. Half that time has been in retail, in Sweden, and abroad. I worked in various positions; I was purchasing manager for a number of years, and also worked with strategic product development. Quite a broad spectrum."
Before joining the museum, Johansson spent six years in South Korea, opening the first two IKEA stores there.
She says: "The IKEA Museum shares the story of IKEA, with a special focus on range and 'democratic design'."
Elaborating on this, she adds: "IKEA has a vision that involves creating a better everyday life for everybody by bringing form, function, quality, sustainability and a low price together in each of our products. That is our take on democratic design."
A museum for dialogue
The IKEA Museum joins a growing number of museums with a corporate orientation where the aim is not only to display brand artefacts and history, but to build and strengthen customer engagement with the brand: the World of Coca-Cola, the Volkswagen's Autostadt, The Kodak Experience Center and the Shiseido Corporate Museum are just four examples.
Describing how it came about, Johansson says:
"The IKEA Through the Ages exhibition was, you could say, the embryonic version of the museum."
IKEA Through the Ages, is a 800 m2 exhibition that displays 20 different room settings with IKEA furniture and objects.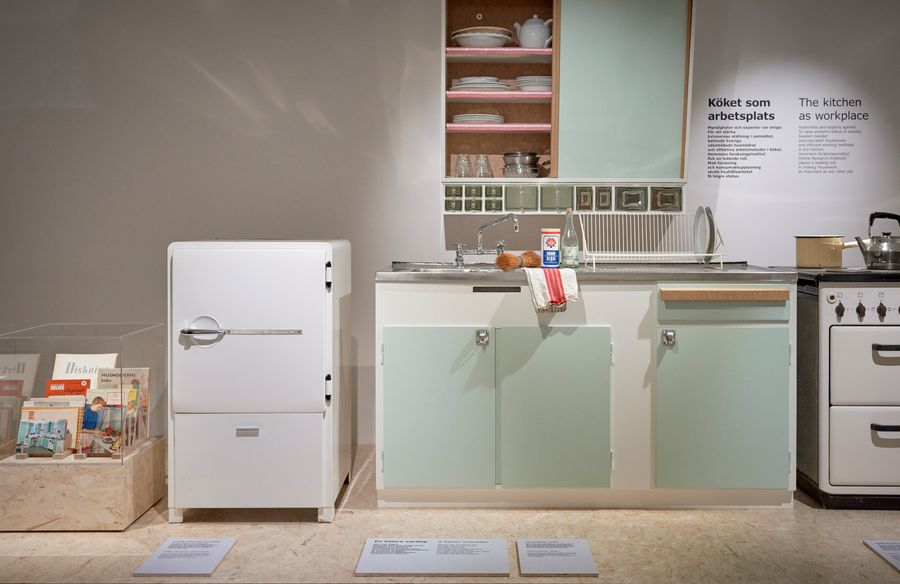 She adds: "Over the last years we have felt increasingly that we wanted somewhere both to tell our story, and to provide a platform where people could come and tell their stories, share their experiences. We also wanted to open a dialogue about how we might live in the future."
At this point, the ideal venue for a museum became available:
"We got access to the original building that housed the first IKEA store, which opened in 1958 and closed in 2012 when the new store opened in Älmhult. And what better use could that be for that building? It was a lot of coincidences that came together and made the IKEA Museum possible."
An investment to interact and share the IKEA brand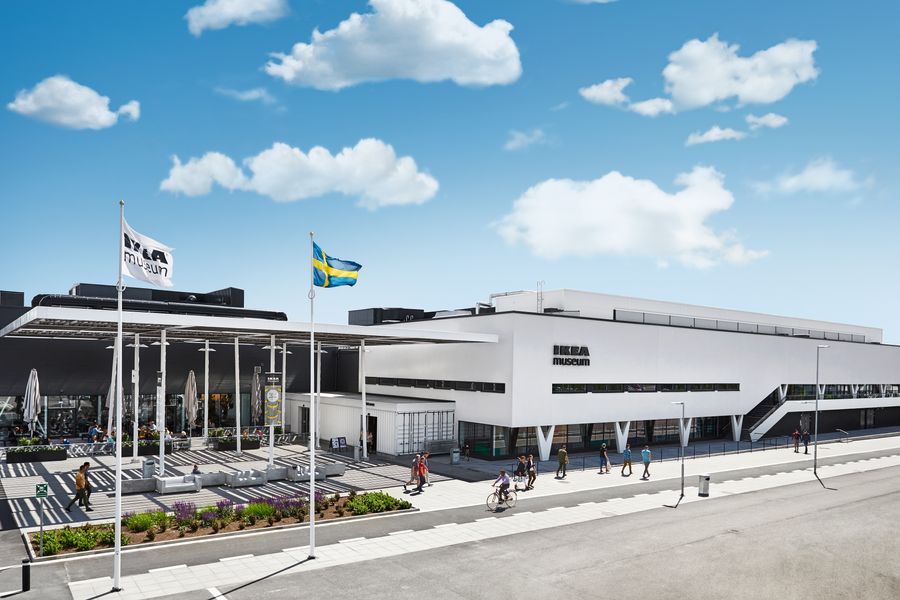 The modernist building was restored using the drawings of architect Claes Knutson, and the interior redesigned to accommodate a modern museum.
Johansson says: "We are owned by IKEA, so we see the museum as an investment in our brand, and a way to interact and to share. We measure our success in the number of visitors, and how we engage both visitors and our co-workers."
The IKEA Museum attracts an eclectic range of visitors: "We have people of all ages and nationalities."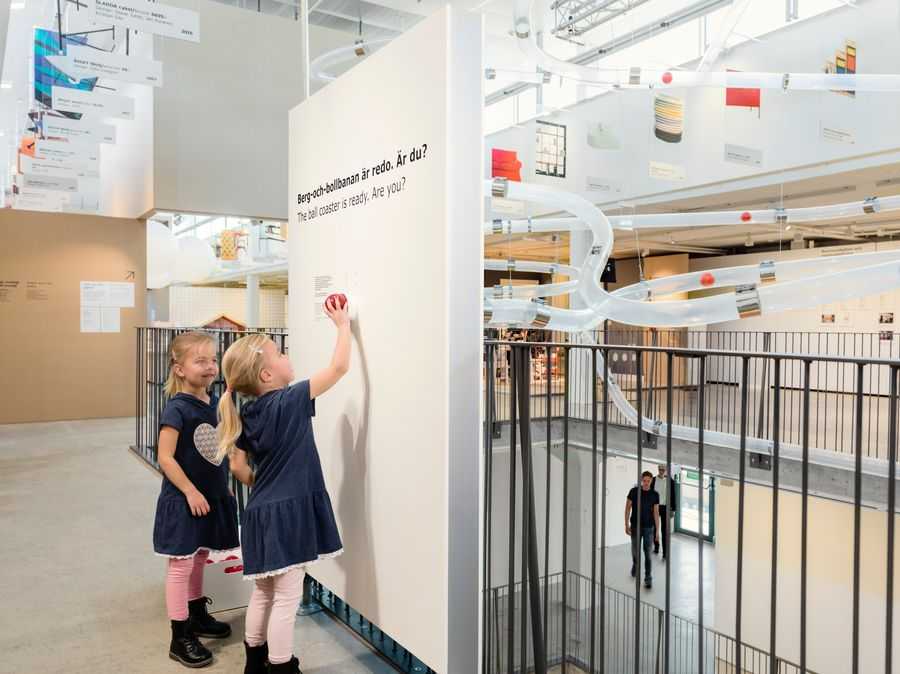 Younger children are engaged through play, with a focus on colour and shape.
Johansson says: "When it comes to pure education, we are probably more interesting to a slightly older target group; let's say university or maybe high school students."
The museum offers educational programs in entrepreneurship, technology and design as well as history and wider societal issues; combining bespoke guided tours of the exhibitions with lectures, group work, workshops and other creative activities.
She says: "We are developing that very actively as we go along." The IKEA brand is currently celebrating its 75th anniversary. Johansson says:
"For most Swedes, IKEA has been a part of their life, so there is a great deal of interest. We also see a lot of tourists, especially in the summertime. It is a very broad range of visitors."
IKEA Museum – the story of Sweden
The permanent exhibitions at the museum trace IKEA's roots from Ingvar Kamprad's initial desire to sell well-designed, affordable and utilitarian furniture and accessories; looking at his inspiration from childhood, and the transformation of Swedish spirit and society from the 19th through the 20th century that allowed his inspiration and entrepreneurship to thrive.
"The permanent exhibition explores the story of Sweden from the 19th century, IKEA's roots in the 1940s, and its growth alongside the development of Swedish society from that point."
She adds: "Then we have temporary exhibitions. Right now we have one called IKEA Hacked; where more than 30 international artists, architects and designers have created pieces of work using IKEA products as raw material."
Temporary exhibitions for engagement and learning
There are interactive elements where visitors can unleash their own creativity.
Johansson says: "We also have shorter, more time-limited exhibitions, covering different topics.
"Right now, of course, they are focusing on IKEA's 75th anniversary.
"The next, Home Rebels, which will run from 29th November 2018 until 17th February 2019, will be a tribute to some of the biggest influencers we have on the home furnishing scene in Sweden; Karin and Carl Larsson."
The Larsson couple's then revolutionary view of the home was as a place for playing, learning and being together; centring on a large family room where both adults and children could socialise, and explore art and crafts together.
In the spring, the Home Futures exhibition; currently showing at London's Design Museum until 24th March 2019; a collaboration between the two establishments, will open at the IKEA Museum.
She says: "We have contributed our knowledge and research around life at home. And it will be very exciting to be able to offer that to our visitors here."
Taking a hands-on approach to explore and spark conversations
Previous exhibitions include Textile Playground, a hands-on exploration of texture, colour, patterns, screen printing and trends through the years; and The Growroom, a vision of a greener future realised through the notion of urban farms. Created at IKEA's external future living lab, SPACE10, by architects Sine Lindholm and Mads-Ulrik Husum; it sparked conversations about how we can bring nature back into our cities.
In order to encourage people to build their own urban farm locally, SPACE10 released The Growroom as open source design.
Älmhult is not a large city. Johansson says: "We have 15,000 inhabitants, so that becomes a bit of a challenge, but it is also fun, meaning we really need to work on making the city and the museum a destination. We need to be sharp, we need to be relevant, and we need to be interesting. We enjoy the challenge."
https://www.youtube.com/watch?time_continue=98&v=GLKgJZk8YmY
"The beginning of a wonderful journey"
The IKEA Museum engages visitors and reaches new audiences by offering "the best and broadest exhibitions possible". Johansson says: "We are constantly working on improving and bringing in all kinds of technology into both our permanent and our temporary exhibitions.
"But IKEA is very much about touch and feel. That is our trademark. We are essentially a very tactile company."
The museum has been attracting around 170-180,000 visitors per year since opening.
Johansson says: "If I compare that, for example, with the London Design Museum, which has a fantastic 660,000 visitors a year, it doesn't seem so impressive; but then, they are in London. We are quite proud of our numbers.
"And right now, we are a little over two years old. We feel that we're right at the beginning of a wonderful journey.
"Älmhult and its surroundings are well worth a visit.  I would recommend everyone to come here, and to visit us."
All images kind courtesy of IKEA Museum. Feature image credit: Cosy TAJT, FEMBO shelves and KARUSELL table. © Inter IKEA Systems B.V. 2018.