Jonathan Rounce, Chairman and Founder of international leisure business consultancy, Petersham Group, has decided it's time to hang up his Excel spreadsheets and Economist Diary and retire.
Jonathan's business partner, Keith Thomas, Chief Executive of Petersham Group, caught up with him at the beautiful MGallery Francis Hotel in Queen's Square, Bath. Here, over a cup of tea, we looked back over his career and his thoughts on the industry in 2018.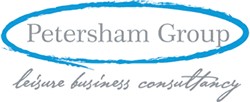 KT = Keith Thomas, JNR = Jonathan Rounce.
You're looking fit and healthy – are you really ready to retire?
JNR: Well, I was 68 before Christmas. After 30 years in consultancy on top of 10 years in hotel management and accountancy, I think the time is right for a change of gear; it's definitely time to pursue some alternative activities! One thing that you have to get used to in consultancy is that you have to be prepared to march to the beat of the project and to the client's programme and deadlines, so it'll be good to do be able to get up and set my own agenda every day.
KT: Being an effective consultant, certainly in the leisure sector, is not something anyone can just train to do. You had a really varied background, didn't you?
JNR: Well yes, I trained initially as a hotelier & then as a chartered accountant and ended up opening new hotels in places like Bahrain, Morocco and the Seychelles before returning to the UK and joining what was then Coopers & Lybrand (now pwc). I didn't intend to stay but in fact spent 11 years there; I was responsible for founding and running their leisure consulting arm before joining Arlington Securities.
What did you do there?
JNR Oh, I had responsibility for the development and operation of marinas, golf courses and restaurants. I was in charge of projects such as the development of the Port Solent Marina in Portsmouth and Wisley Golf Club in Surrey amongst others.
KT: How did that compare to what you'd been doing before?
JNR: Well, it was a great contrast! I was creating, opening and operating things rather than advising others – hard work but very rewarding. As often happens however, Arlington got bought out by British Aerospace and they decided to dispose of the leisure assets. I was tasked with winding down that part of the business before leaving. A bit painful at the time but in retrospect, it's good to have experienced managing a business that's closing down as well as running ones that have been successful. It's just another learning experience.
And that led you back to consultancy with Grant Leisure Group?
JNR: Indeed. I met Andy Grant around that time and agreed to join Grant Leisure as MD. We decided to work to broaden our client base away from small projects and mainly UK public sector clients. This was instead focusing on larger assignments and internationally-renown clients. Examples of these include the BBC, Historic Royal Palaces, General Motors, British Airways and the great museums – the Natural History Museum and the Science Museum.
KT: But when I met you and Andy in 1998, you were taking things further and into a new direction..
JNR: Yes, we had decided that in addition to offering our advice to clients as consultants, we should also use the skills in the company to acquire and operate our own leisure businesses. The way we decided to do that was to bring in external investors – the Fleming Family Partners. We'd met them while working on a project for the estate of Agatha Christie.
That was about when you joined us wasn't it?
Yes it was, but that's another story!
JNR: Anyway, after assessing a number of options, we decided on the acquisition of Real Live Leisure. They were owners and operators, at the time, of two really great aquarium projects. One was in Bournemouth and one on Lake Windermere. It was of course a business sector which you in particular knew well from your days with Sea Life.
KJT: That was quite a time wasn't it!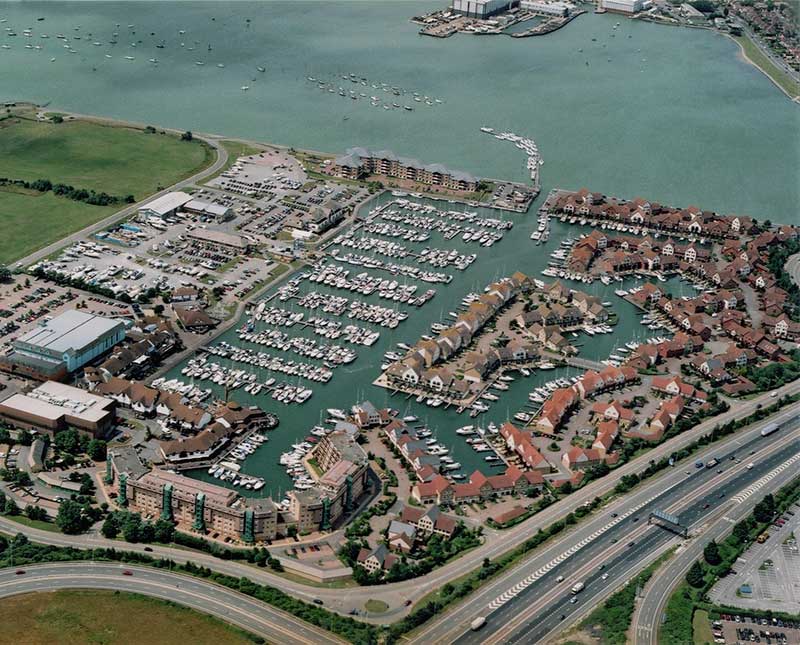 JNR: I'd say that was one of my career highlights, the whole acquisition process was fascinating and memorable. Then, we had the challenge of absorbing and integrating that business as a subsidiary of Grant Leisure. It made Grant Leisure a much more interesting company with a far greater cashflow than a normal consultancy.
You left Grant Leisure at the end of 2001, what happened?
JNR: As you'll recall, with Flemings selling their banking business to Chase for nearly £8 billion, an investment in what they perceived as a small leisure company like Grant wasn't really very interesting for them and resulted in a sale of the company to MICE Group. Sadly, I found myself 'surplus to requirements'!
KT: How did you feel about that?
JNR: I was somewhat shell-shocked to be honest. However, Catherine, my wife, took the view that it was the best thing that could have happened. With hindsight I can see that she was absolutely right! After working for others for my whole career, I decided to set up my own consulting company, JRA Associates in 2002. Then you joined me in early 2003, and we evolved into a consulting company with international ambitions, Petersham Group Ltd.
Just remind me, why Petersham?
JNR: Simple really, we named it after Petersham Rd. in Richmond where we were based. We also thought it had the right feel and represented us well. We had some great projects and clients to kick off with, including the development of a horse racing course in Essex; the Story Centre in Madeira for Blandy Group; an aquarium project in Sweden and the further development of the Houses of Parliament as a visitor experience, something I'd worked on previously at Grant Leisure. Anyway, as a result, we were quickly off and running.
KT: Right at the start, we made some decisions about how we would run the company which worked out pretty well, considering that technology took a while to catch up with our ambitions!
JNR: Yes, we decided not to invest in expensive London premises and support staff but to have a virtual head office. Although it was quite unusual back then, it is not something that has ever caused us any problems. Our clients quickly understood that Petersham Group is all about the people they work with, not the premises. There were practical challenges such as communication between all of us and also with clients. But those have got so much easier since then with the advent of smartphones, superfast broadband and tools such as Skype and Whats App.
KT: I agree, taking time to get to know the client and to understand their aims and objectives is absolutely central to the success of any project. It is also important to get a good understanding of the cultural and social environment.
What do you feel are the particular achievements of Petersham Group so far?
JNR: Well firstly, during that period, we've seen many other firms come and go so it's good to see the company is still thriving. We've worked on a fantastic range of projects for clients in the public sector and private sector. We've got a great track record and I think we can bring an international perspective to any project and also a great appreciation of what works well and indeed, what does not!
KT: I wonder, would you advise your friends or family to pursue a career in consultancy?
JNR: You know, consultancy can be great fun and highly rewarding. However, in my view, you are only truly credible as a consultant when you have solid experience at the proverbial 'coal face'. Maybe nobody should be allowed into consultancy under the age of 30 or so! As you know, we are constantly being approached by recent graduates or even MBAs wanting to get into consultancy. Enthusiastic as they may be, they really haven't yet got a CV that is saleable to clients. So, we invariably encourage them to clock up the experience and then consider consultancy when they have a more compelling CV to offer.
How do you view the leisure consultancy industry now and looking forward?
JNR: The good news is that it has come a very long way over the last 30 years. When you look around, there are now numerous excellent niche consultancy practices spread across the whole experience economy. The attractions sector has global reach which is assisted by companies and organisations like Blooloop, IAAPA, TEA and the Museums Association. There's also a great range of international exhibitions and conferences to showcase what we do. There's a widespread acceptance world-wide that the tourism and leisure industry represent a major and enormous business. Maybe not one that's always appreciated properly by government, but important nonetheless.
Also, I see some really exciting new attractions concepts coming through and there are some very talented people helping to raise the industry's standing still further.
What challenges do you see to that industry?
JNR: Funding is still a challenge, but it is arguably easier now than it ever has been to fund good leisure projects, as the sector is so much more highly regarded now than it used to be. But too much emphasis is still being placed by clients, often with the best of intentions, on creating so-called iconic buildings in which to put their attractions., This almost inevitably means that they will be too expensive and often, not fit for purpose!
It's been all too regular, over the last 15 years, to challenge those attitudes and to stop clients from wasting their money. A failed project, one that has been over-invested in, one which is not fit for purpose or poorly sized for the available market, is bad for everyone involved, client, visitor and consultants.
What's your preferred approach?
JNR: Remember, it's what the visitor experiences that counts! The show, the exhibition, the theming, the story, the ride – it's all about the content, not the container. Give me a 'shed with attitude' any time!
KT: Agreed, it's important that an attraction stands out and has good visibility. But I think that the priority for all of us is to ensure that we offer the maximum experience, and that should be one that people can share with their family, friends and peers, both immediately and subsequently through social media.
So, finally, are you going to miss Petersham Group?!
JNR: Of course I am, but I know I am leaving it in safe hands. More importantly, I think the time is right for you to take it on to the next level! I will continue to watch, but from a safe distance. And I will hope and expect you to go on to new heights, building on the very solid foundations that we have laid together over the last 15 years.
KT: Jonathan, thanks for that and for sharing your thoughts with me, and with the readers at Blooloop. I hope that your retirement brings you everything that you hope for!