Attractions are constantly investing in new ways to get people to stay longer and spend more. Adding luxury, themed or innovative accommodation entices visitors to extend their stay.
Theme parks have long had hotels, with many guests opting to stay for mini-breaks, long weekends, and holidays. Zoos are now adding accommodation – Australia Zoo recently announced an A$8 million wildlife camping experience, while Chester Zoo is building fisherman's lodges and safari-style tents overlooking the giraffes. Although the museum hotel is a fairly new concept, it follows a longer tradition of attraction accommodation.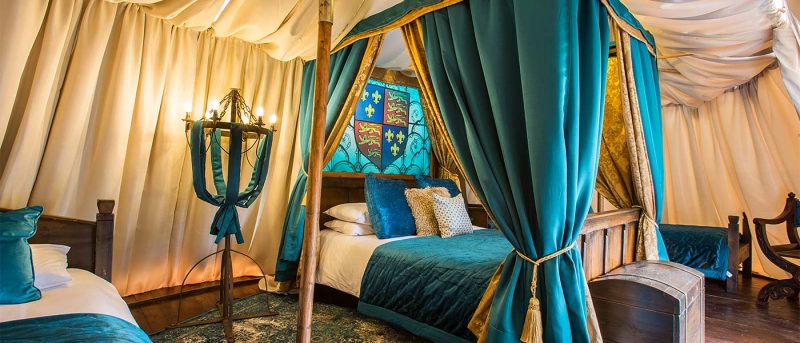 Warwick Castle now offers themed Medieval Glamping and Knight's Village Lodges, pictured above, as well as Tower Suites in the actual castle – and more museums are following suit, from historic sites to large-scale art galleries.
Mona, Tasmania's unconventional Museum of Old and New Art, is leading the way with a $450 million five star hotel on the way.
Mona's unnamed hotel will have more than 170 rooms. These will have views of Kunanyi (Mt Wellington) or of Claremont and Otago Bay.
Set to open in 2024, the hotel will also include new artworks alongside 'special experience' rooms, a 1,075-seat theatre, spa centre, library, and outdoor concert stage.
Mona's $450 million museum hotel (and caravan park)
Visitors will access the hotel via the river on Venice-style motoscafi ferries in collaboration with Mona's ferry operators, Navigators.
"We wanted an inverted suspension bridge, but then the value engineers got at it," said Mona creator David Walsh. "Now it's a shopping trolley that looks a bit like an inverted suspension bridge.
"The horizontal distance from the land to the point is 53 metres. It's not modest," he added.
If you prefer slumming it, Mona also hopes to acquire the Treasure Island Caravan Park in Berriedale. "We want to offer budget accommodation options," said the website. "Later, we'd like to build a bar for our hotel, casino, and caravan park visitors to mingle."
Stay at Damien Hirst's art hotel in Las Vegas
At the other end of the scale, artist Damien Hirst has created a $100,000-per-night art hotel, the Empathy Suite at the Palms Casino Resort in Las Vegas.
Damien Hirst's artworks feature throughout the suite in textiles and furniture. It displays six original full-size pieces of his art. A piece titled 'Winner/Loser' sees two sharks suspended in formaldehyde. Another, called 'The Winner Takes It All', is an 18-foot-wide case filled with cubic zirconia crystals.
The Empathy Suite has two master bedrooms, lounges, a salt relaxation room, massage rooms, a gym, two bathrooms, a powder room and a cantilevered outdoor pool.
Meow Wolf's faux-glamping and absurd luxury suites
Bit pricey? Then head down to Phoenix, Arizona where Meow Wolf, in conjunction with True North Studio, is opening a combined immersive exhibition and hotel concept, which will "redefine and reinvigorate the hospitality experience", according to the company.
Meow Wolf Phoenix will have 400 rooms designed by local artists. These will immerse guests in various overnight themes. This includes faux-glamping, capsule rooms and communal hostel environments. Guest can enjoy absurd luxury suites and lodging within the art exhibition itself.
"Guests are always asking about staying overnight inside of our House of Eternal Return project in Santa Fe, so doing an intertwined exhibition and hotel just made sense to us," said Vince Kadlubek, Meow Wolf co-founder and CEO.
Sleep at a contemporary art museum hotel with 21c
21c Museum Hotels provide a new kind of accommodation experience as contemporary art museums combined with boutique hotels and restaurants.
21c Museum Hotels were founded by Laura Lee Brown and Steve Wilson. They are open in Louisville, Cincinnati, Bentonville, Durham, Lexington, Oklahoma City, Nashville, and Kansas City. Hotels are also coming soon to Chicago, St Louis, and Des Moines.
Visitors at a 21c location can enjoy curated rotating exhibitions, installations, and regular cultural programming.
The Official Hip Hop Hall of Fame Museum & Hotel
It's not just art museums expanding to include hotels, though. The Official Hip Hop Hall of Fame Museum & Hotel, which hopes to break ground in 2020 and open in 2021, bills itself as both a 'mega-entertainment retail complex' and 'urban theme park'.
The attraction will feature a Hall of Fame, museum, five-star hotel, residential apartments and a retail mall. It will also include a gift shop, arcade, TV studios, sports bar, and a restaurant and concert lounge.
Late last year, the Official Hip Hop Hall of Fame Museum & Hotel announced it had opened up the project to private investors and Hip Hop moguls to be partners in the attraction's ownership and development.
"This concept is not new, but revolutionary in Hip Hop music, culture, and business circles and fits in with our community socio-economic empowerment mission objectives of harnessing the 'Power of Hip Hop' by leading the way promoting investment and ownership of real estate in urban development and opportunity zone Infrastructure projects by the Hip Hop moguls, athletes, celebrities and community," said JT Thompson, Founder and CEO of the Hip Hop Hall of Fame Museum & Hotel.
The Strong's Neighborhood of Play to include museum hotel

Also in NY, The Strong – a museum exploring the history of play – is undergoing an expansion project, adding a hotel in the new Neighborhood of Play.
The Neighborhood of Play is, as the name suggests, a neighbourhood set in the downtown area of The Strong.
The area will include a family-friendly hotel operated by Indus Hospitality Group. It will also feature housing and retail, a state-of-the-art museum expansion, and a themed parking garage.
National WWII Museum developing a 1940s-themed hotel
The National WWII Museum in New Orleans has also confirmed The Higgins Hotel & Conference Center for 2019, as the institution expands its offerings.
The Higgins Hotel & Conference Center will have 230 guest rooms and is set to open this autumn in the New Orleans Warehouse District.
The hotel will feature a 1940s theme designed by architects Nichols Brosch Wurst Wolfe & Associates and interior design firm Kay Lang + Associates.
The guest rooms and suites will tell the story of individuals who served in the war. Dining offerings include the Café Normandie and Rosie's on the Roof. These will celebrate the legacy of women in WWII.
The Higgins Hotel & Conference Center is named after Higgins Industries founder and owner, Andrew Jackson Higgins, who Dwight D. Eisenhower described as "the man who won the war for us".
Willy Wonka rooms at Fábrica do Chocolate
For visitors who enjoy eating, drinking, sleeping and learning, a visit to Fábrica do Chocolate could be on the cards. This century-old building in Portugal where chocolate was produced is now a hotel, museum and restaurant. It is entirely dedicated to chocolate, with chocolate-themed rooms.
The hotel also offers chocotherapy treatments, chocolate fountains, and chocolate amenities. As for the museum, visitors take a trip through the origins and productive cycle of cocoa and chocolate. It is an immersive and interactive entertainment experience.
Eat, drink and sleep at a Wetherspoons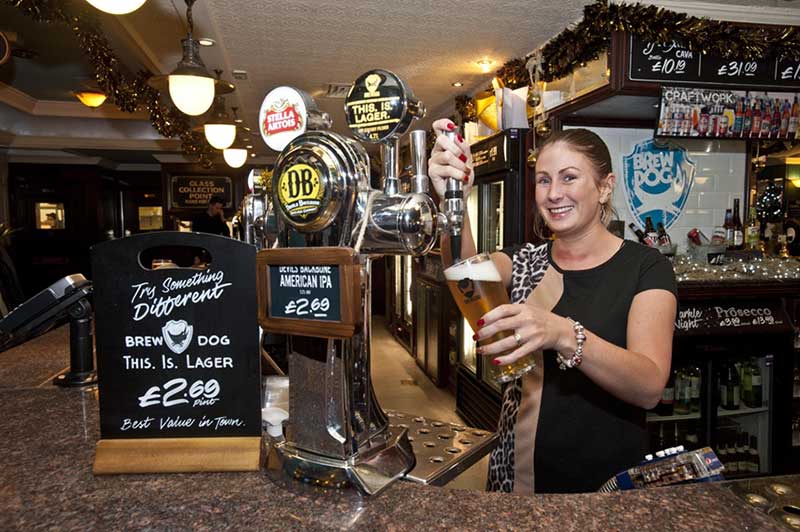 In the UK, pub chain JD Wetherspoon is creating a museum and hotel at The Moon Under Water in Wolverhampton.
Wetherspoons' new museum will tell the story of the pub's history, and the development includes a 70-bedroom hotel. There's no word yet on whether the rooms are themed to bargain booze and pub grub.
Derelict cell blocks become rooms at Bodmin Jail
Dark tourists rejoice – Cornwall's 239-year-old Bodmin Jail is being converted into an immersive visitor attraction and hotel. Twelve Architects is leading the design, which will enhance the jail's atmosphere and history.
The derelict cell blocks will house the hotel accommodation and part of the museum. There will also be a 'Dark Walk' experience. Here, visitors will see for themselves what it was like to be in Bodmin Jail in the 18th and 19th centuries.
Beamish reconstructs a 1950s town and coaching inn
Up north, Beamish is investing in a reconstructed 1950s town after winning a £10.9 million grant from the Heritage Lottery Fund for the Remaking Beamish project.
Visitors will be also able to stay overnight in a recreation of a Great North Road coaching inn, The Three Tuns.
The inn will be both a hotel and exhibit. Beamish's collections will be displayed, and guests will get a taste of hospitality in the '50s.
Meet the ghosts of the Queen Mary in Long Beach
The Queen Mary in Long Beach, California is another historical attraction that doubles up as a museum, featuring exhibitions, historic tours and paranormal attractions, as well as unique accommodation, shops, and more.
Once an ocean liner, the Queen Mary boasts authentic polished wood panelling, the original 1930s artwork, and Art Deco-style portholes. It offers visitors a way to experience what travelling on the ship was like during the '30s, '40s and '50s.
The attraction also puts on after-hours events. These include free movie nights and a new interactive theatrical séance. This invites guests to travel back in time and meet the ghosts and legends of the Queen Mary.
Europa-Park's natural history museum-themed hotel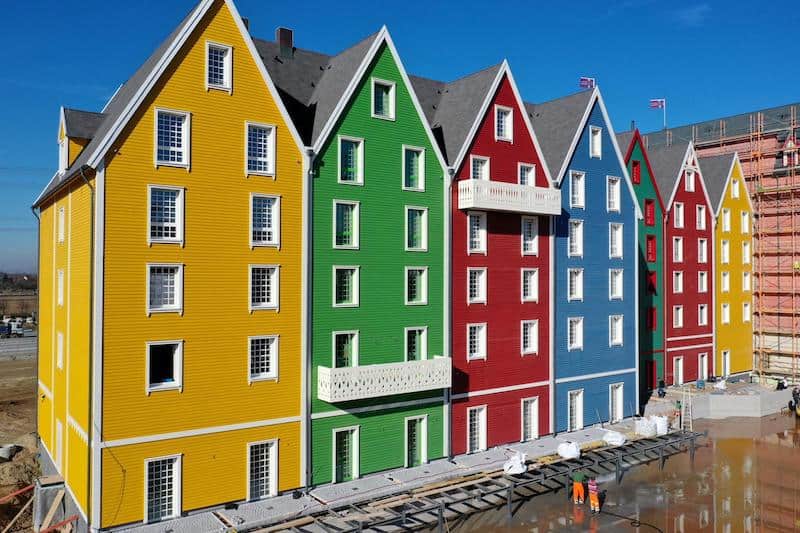 Elsewhere, Europa-Park has constructed a hotel themed on a natural history museum close to the new Rulantica water park. Although it isn't a museum hotel, it is an interesting take on the emerging trend.
The park's sixth themed hotel, called 'Krønasår', can house up to 1,300 overnight guests. It features a Bubba Svens restaurant, as well as a bar themed on Nordic explorers.
When guests arrive, they are greeted by the 'mystical and imposing skeleton' of Svalgur. This is a sea serpent character from the themed world of Rulantica. According to the park, there will be 'more unique and historical artefacts' to discover.
Mona museum hotel paves the way for the future
With museums and galleries increasingly adding accommodation, it's only a matter of time before more establishments look at ways to extend the visitor experience overnight. It will be more difficult for government-run organisations or those in prime city centre locations. But it's likely that private attractions will want to invest to keep guests on-site.
Many of the developments here are on a relatively small scale. But we're starting to see some significantly larger museum hotel projects like Mona and the Official Hip Hop Hall of Fame Museum & Hotel, which seemingly point to the future. Even the Louvre has started to branch out with its Airbnb partnership offering a night in the iconic Pyramid.
Will more big museums go all out with hotel developments, as smaller museums add themed accommodation offerings? The results could be an exciting step change in themed hotel design. What would a V&A, Met or Getty hotel be like? We're already packing our bags.