The Museum of the Future will explore the challenges and technologies shaping the future, from medical breakthroughs to climate change and ecosystem collapse.
The museum, a centrepiece of Dubai's Expo 2020, is housed in an award-winning stainless steel structure, topped by a giant torus 'eye'. The Museum of the Future is an initiative of the Dubai Future Foundation, led by Sheikh Mohammed bin Rashid Al Maktoum, Vice President and Prime Minister of the United Arab Emirates and ruler of Dubai.
The building pushes the envelope when it comes to sustainability and building technology. It draws power from a solar plant and provides charging facilities for electric cars. As well as this, the structure includes windows, waterproofing and insulation as one integrated system.
Lath Carlson
Lath Carlson is the Executive Director of the Museum of the Future, a role which he took on in May 2019.
Carlson is responsible for overseeing all aspects of the museum's opening and long-term success. For this, he draws on 28 years of expertise in exhibit design and leadership, having begun in the sector aged 18. Most recently, he was executive director of Living Computers: Museum + Labs in Seattle.
He spoke with Blooloop about the often unconventional approach that has characterised his career so far. He also explores the function of the Museum of the Future.
An accidental career
Carlson says, "One of the interesting things about the museum field is that up until the last 15 or 20 years, it's been a field that people stumbled into accidentally, rather than seeking it out as a career path.
"I think I'm probably one of the last generation of museum leaders for whom that is really true."
Now, many people enter the field having done a Museum Studies Master's degree or a similar program. But for Carlson, it was an accidental experience.
"I was studying Cultural Anthropology at the University of New Mexico," he says. "To be blunt, I needed a job." Carlson was paying for his own education and had worked as an architectural firm while still in high school.
"My father was a contractor, my mother was an artist, and I'd gotten used to making things for myself," he says. "So, I was able to land a job with the National Museum of Anthropology as an exhibit designer and builder."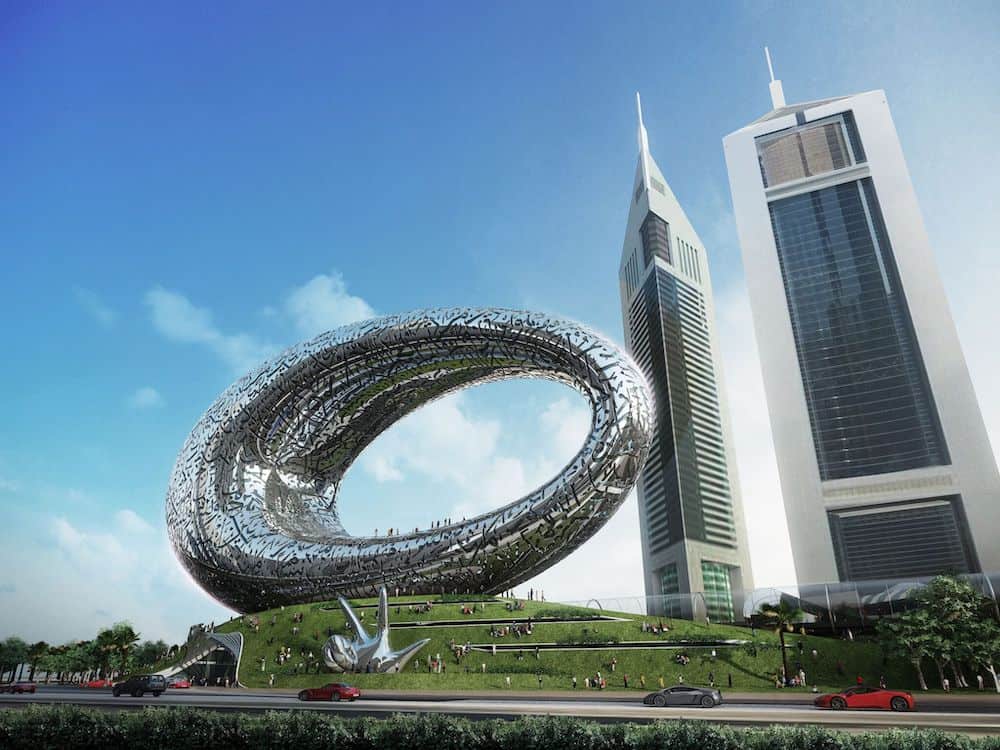 Carlson's original plan was to pursue a PhD in anthropology. "I was particularly interested in how people use tools. I was either going to study engineering or anthropology. On the engineering side, the focus was on the making and using of tools. Whereas, on the anthropology side it was 'why do people make and use tools?'
"In museum work, especially on the exhibition side, and particularly in technology museums, I found the perfect combination of the two."
The function of museums
Once Carlson had made the decision to look for opportunities in the museum field, one opportunity after another came his way.
He says, "Most of them have been at that intersection of technology and tool use, along with the museum and social sciences side. Cultural anthropology is a good background to have when you need to understand how the public uses institutions like museums."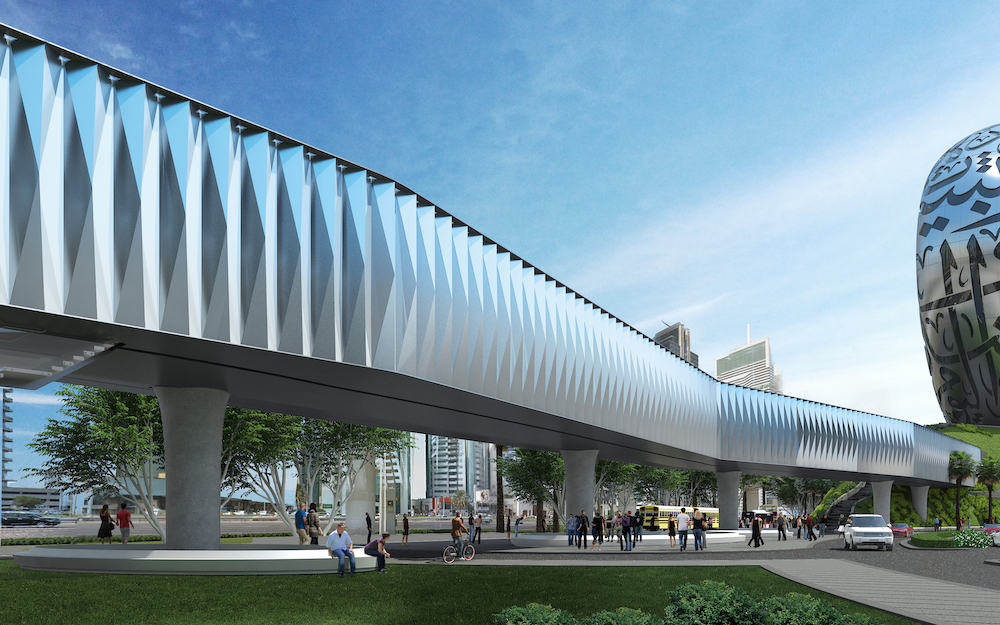 Considering the function of museums, and if they can address the important issues facing humanity, Carlson says: "For me, this has been an interesting trajectory over the last ten years."
Carlson previously served as Vice President of Exhibits and Content Development at The Tech Museum of Innovation in Silicon Valley. Here, he led the museum towards becoming a community resource for innovation.
"The Tech is fundamentally a museum about an idea – innovation. It is, therefore, a museum with no collection whatsoever. No collection staff and no collections policy. This is, in the museum field, unique.
"I used to go to the American Alliance of Museums (AAM) conferences. I'd have people accuse me of not coming from a real museum because we didn't have collections."
https://youtu.be/AaJGZ2aG868
Lath Carlson on challenging museum conventions
Three and a half years later, he went on to become the founding director of Living Computers: Museum + Labs. This is a museum in Seattle owned by the investor and philanthropist Paul G. Allen.
"The premise was an entire museum filled with original, sometimes one-of-a-kind computer systems," he says. "We restored them to operating condition and let everybody use them.
"At that point, I would go to AAM and people would accuse me of destroying all the objects in my care by letting people use them. I do like to challenge a lot of conventions around museums!"
Nevertheless, he says, "My museums are some of the most accessible in the world."
In the United States, a significant percentage of the population never goes to museums. This chimes with Carlson's own experience growing up. "Because I come from a fairly a working-class background in a rural area, I never went to a museum until I worked in one. Which is actually the experience of most people. People who go to museums are in the minority. We often imagine we have a greater impact than we do."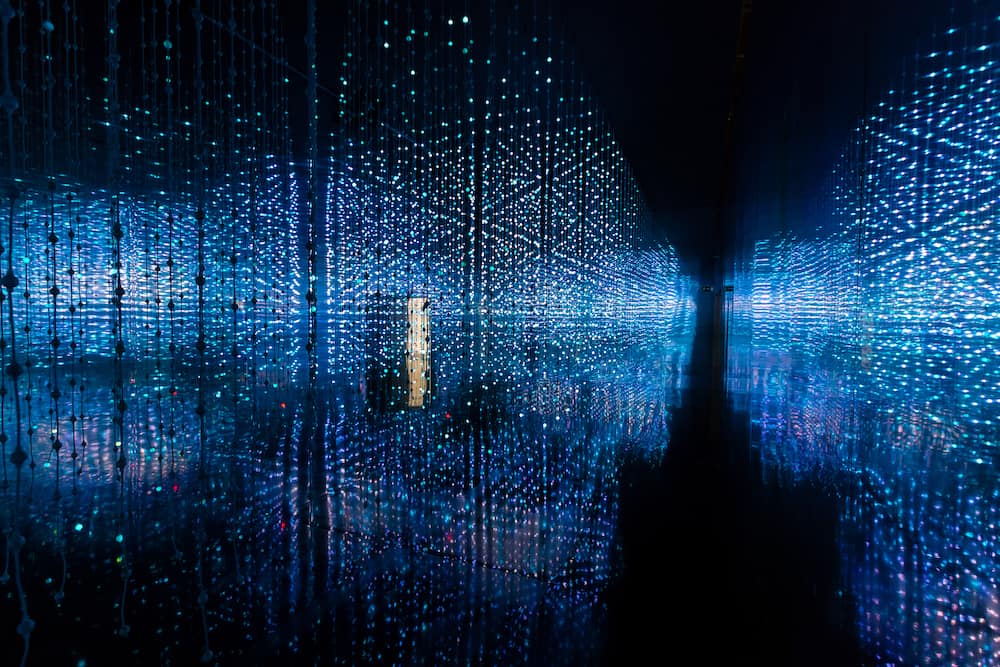 The Museum of the Future
It is this clear-sightedness and a degree of iconoclasm that he brings to his current role at The Museum of the Future.
"When this opportunity came up, to me it seemed like a continuation of the work that I had been doing. Again, it concerns pushing the boundaries around what a museum is.
"Here, the area that we're pushing on is: How can you be a museum of something that hasn't happened yet?  Once again I'm being challenged, and asked: 'So are you even a museum?' I can't seem to get away from that."
The question has made him think about what a museum is.
What is a museum?
"If we distil a museum down to its most fundamental essence, one perspective would be that it is a repository for material culture. You are caretaking for 'things'. But you could do that and be an archive that no one ever visits. So, that doesn't really capture what museums do.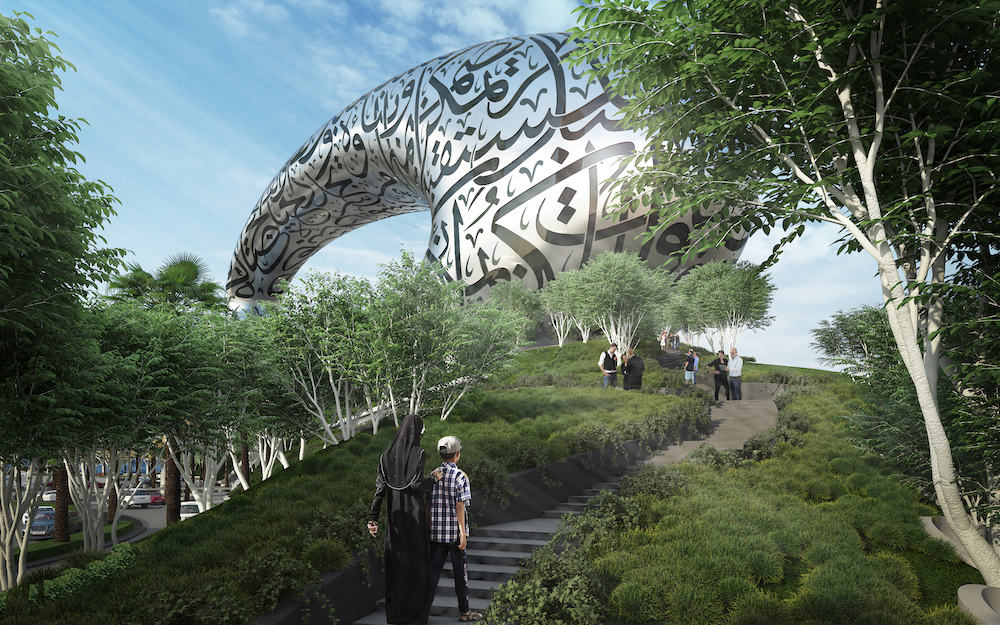 "I'm more inclined to look at it from the perspective of 'how are we really impacting our audiences?' For me, it's the focus on a three dimensional or physical environment for storytelling. Stories that either are real or, in our case, could become real. And that has been my working definition for the last few months here.
It has to be focused on storytelling that is based on facts and data. It has to be an impactful physical, social experience for the audience. That is what differentiates it from something you might do online, in virtual reality or in some other medium."
In the case of The Museum of the Future, he says:
"I can't take credit for any of this. I have only been here for two months. But one of the reasons I signed onto the project is because that's the way that they've already been thinking about this."
An evolving museum
The Museum of the Future was first launched as a series of temporary exhibitions at the World Government Summit.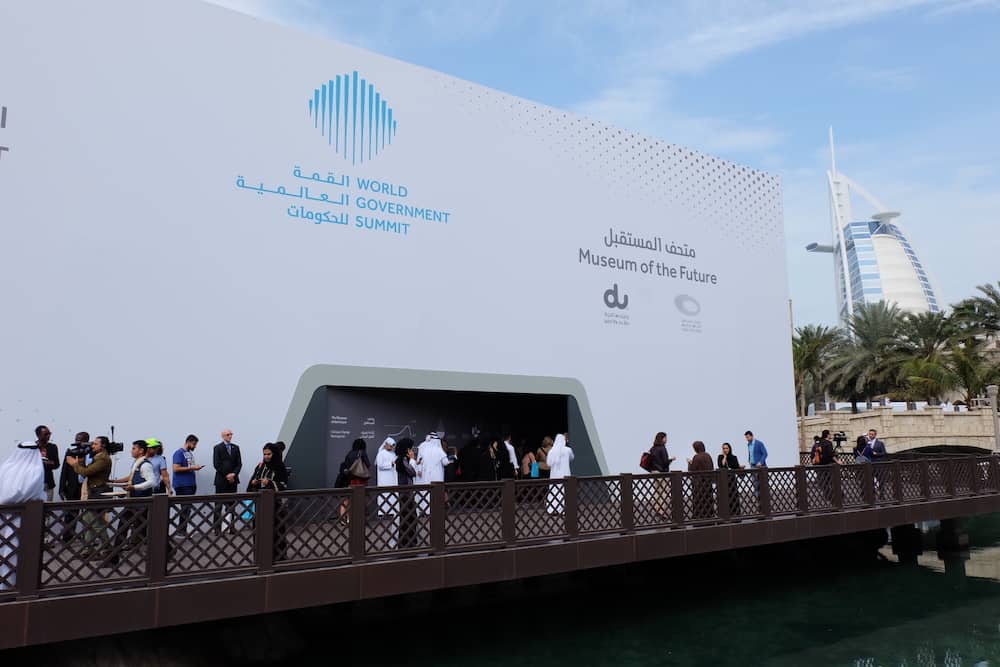 "For the last six years of the World Government Summit, they have been creating impactful, emotionally charged environments.  People can have an immersive experience in possible futures, within these temporary exhibitions."
The museum has evolved less as a traditional artefact or text-driven experience, and more as an immersive theatre and technology one.
Carlson adds, "I think this is absolutely the right direction to take. This is partly because I think that where museums have underperformed is in appreciating the emotional and social dynamic of museum visitation. Almost everyone that goes to a museum comes as part of a social group.
"My running joke is 'the only people that visit museums alone are the museum professionals'. And we usually get caught, too, we're very noticeable. Usually, the staff will go 'wait a minute what's that person doing by themselves, overdressed and over-scrutinising our exhibitions?'"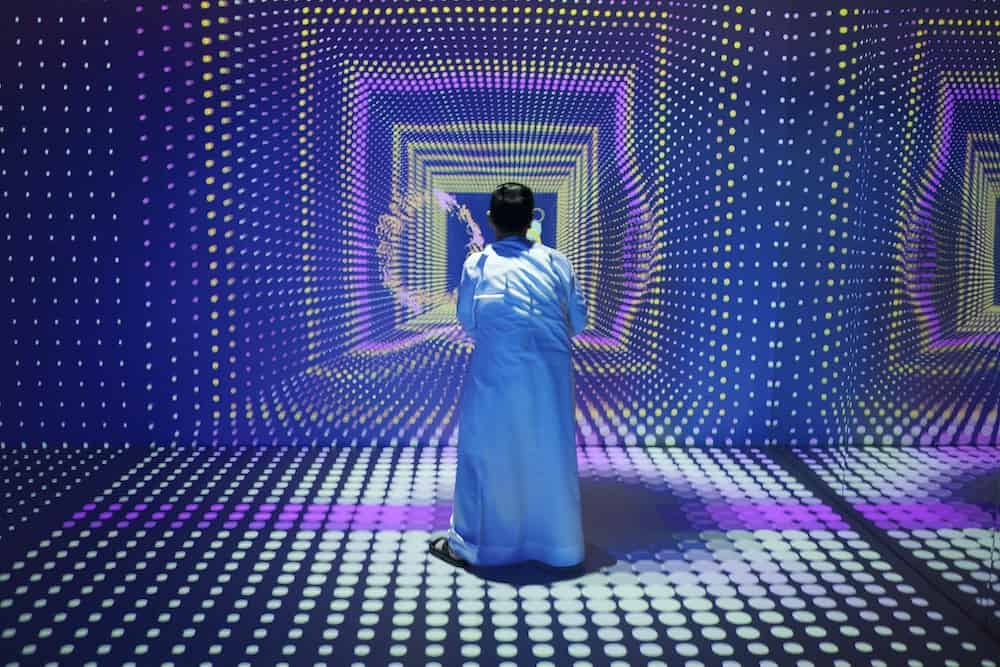 Reaching new audiences
So can a museum such as this reach new audiences? Can it change the way people think and make a real difference?
Carlson is cautiously optimistic. "I think museums tend to overestimate their potential impact. On the other hand, I think that there are certain museums that have demonstrated a greater impact than the public might assume.
"The International Slavery Museum in Liverpool is a good example. It is tackling a very difficult topic in an elegant and profound way. It's one of the more visited destinations in that city, and I think that says a lot. The Civil Rights Museum in Atlanta in the US also does a great job in that respect.
"There are certain institutions that are doing important work and having an impact. When I look at the common threads among those institutions, they all have a very clear mission, a clear purpose. They absolutely reject this false notion of neutrality in museums."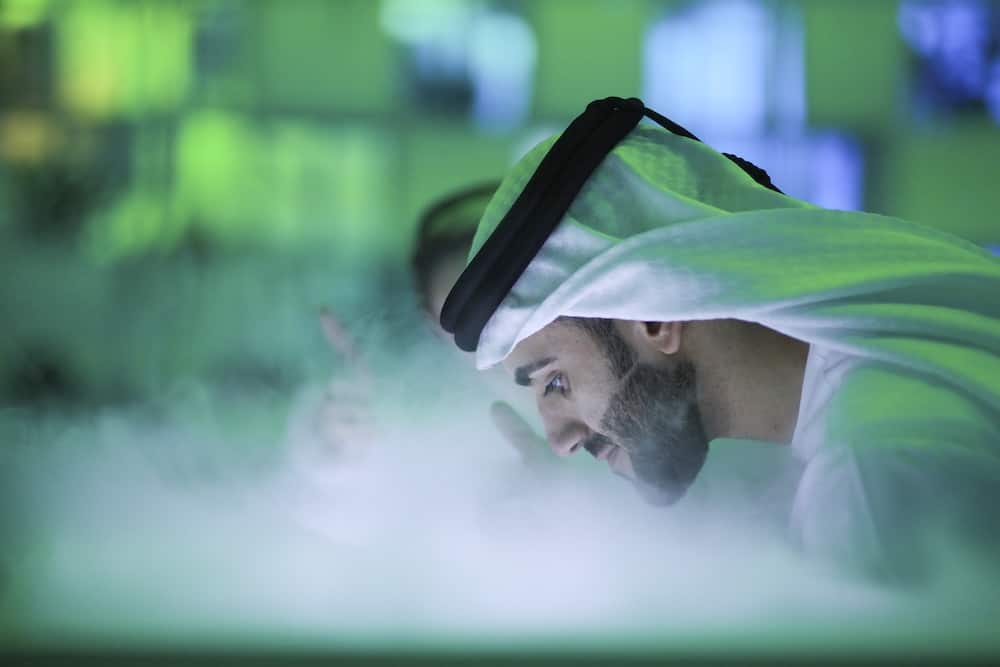 Rejecting neutrality
This is a particular aversion of Carlson's. "Coming from the field of anthropology, I still can't quite believe that we're still having this discussion in museums. In anthropology, we came to the realisation 30 years ago that every anthropologist is bringing their own perspective. There is no neutrality in that.
In terms of museum exhibitions, I know my decisions come from my own knowledge, my own background and my own perspective. That will inevitably shape what we present. The museums that are having a real impact don't shy away from that. They own that perspective, they own that point of view. As a consequence, they are able to create a more emotionally and intellectually impactful experience for the people visiting.
"We shouldn't feel bad about that. We should understand that it is our power."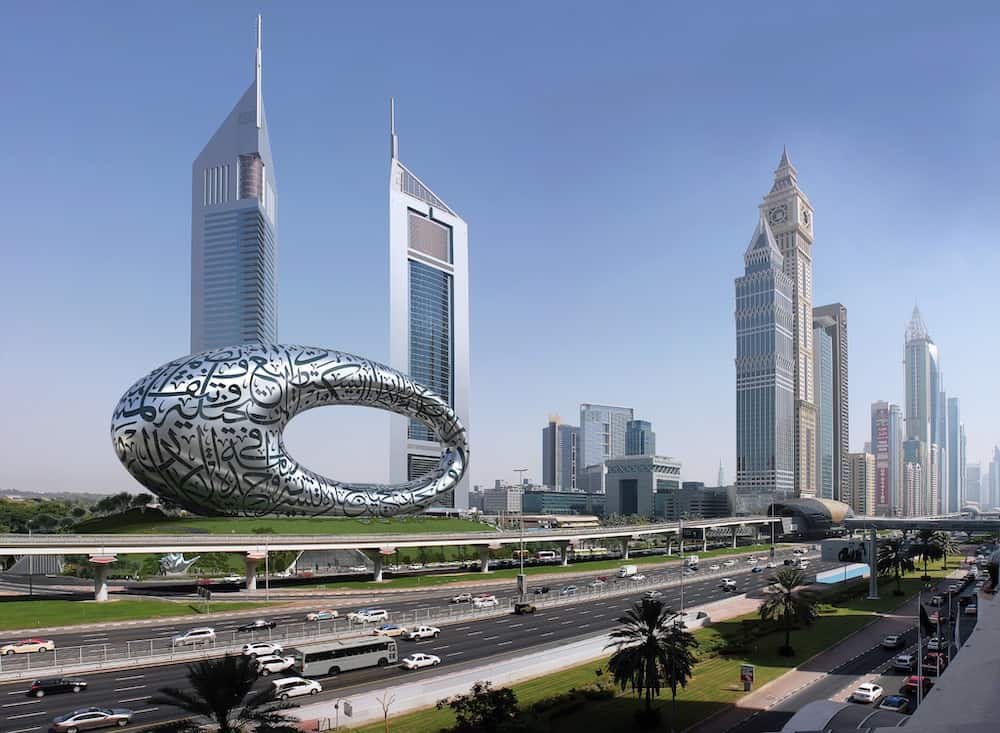 The future of Dubai
Dubai, Carlson feels, is the ideal location for the Museum of the Future for many reasons.
"One thing that so impressive about this particular project is the amount of support that it receives from the government here. It is an initiative that is absolutely aligned with priorities here for the city and UAE in a way that's unusual for the museum field."
Carlson sees The Museum of the Future as an embodiment of where Dubai wants to go in the future. "In this case, it is a future that is environmentally sustainable. It is also welcoming and tolerant of people from all backgrounds.
"To have that as the supporting structure for the institution is very powerful," he says.
"We recently did a presentation, to some people in the government here, on where we're headed with the museum. They encouraged us to take a stronger position, in particular in relation to climate change mitigation, and how people might take action now.
"To me, that was so refreshing. We thought we were pushing fairly hard, and they encouraged us to push harder."
See also: Expo 2020 Dubai's Sumathi Ramanathan on why the Expo will be 'one of the biggest destinations on earth'
Climate change
Climate change is a major focus of the museum.
"Sadly, a changing climate is a fixed trajectory at this point, for a considerable time, no matter what we do now. Even if we go to 0 emissions by next year, the impacts that are already in place are going to be felt for at least the next 1 to 2 hundred years, based on most of the scientific consensus. It is one of the very few things in the field of future thinking on which there is a consensus.
"Everyone knows that's where we're headed, and that it's going to have a massive impact. So, as we're trying to project people forward into the future, we'd be foolish not to take that as a baseline condition.
"Are we being optimistic in humans' ability to adapt? Absolutely. And as an anthropologist, as someone who spends a lot of time looking historically, humans are incredibly adaptable. They are really good at solving these creative challenges. And this is probably the biggest one we've ever faced. Which means it's also the biggest opportunity to do something spectacular to address it."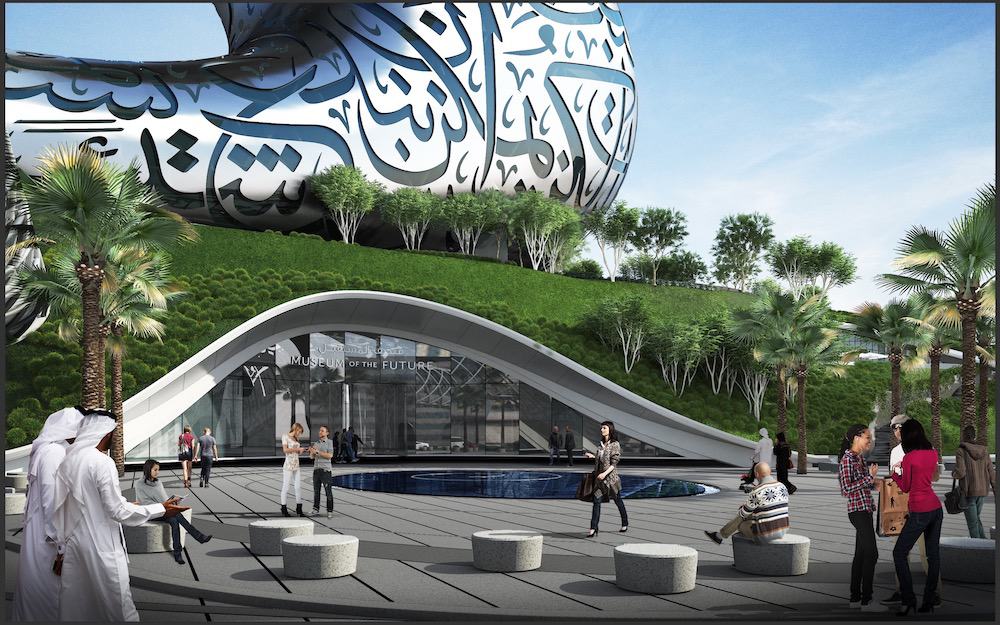 Dubai's physical location is another significant factor. "Environmentally, this is a precarious location. It's fascinating to be in one of the more extreme physical environments imaginable. But we take the view 'if we can make this work here and make Dubai the most sustainable city on the planet, then no-one else has an excuse'."
Technology at the Museum of the Future
Commenting on technology at The Museum of the Future, Carlson says: "When they hear 'Museum of the Future', a lot of people envision robots, flying cars and shiny gadgets. But that's not really what we're about.
"Some of those things are fantastic and creative and innovative. If they address a big challenge like climate change, we want to show them off.
"Really, though, it is about the storytelling, and how we effectively deploy technology in the service of storytelling. The latest and greatest technology doesn't last very long. However, if you focus on the underlying storytelling, that is timeless.
"If you do it effectively, no one cares about the resolution of your screen."
The Museum of the Future is currently hiring staff. For Carlson, this is "globally one of the most incredible museum opportunities out there."