Fantawild Oriental Legend has opened in Handan. It is the first high-tech cultural theme park built and operated by Fantawild Holdings Inc in Hebei province, China.
The attraction focuses on Chengyu, a type of traditional Chinese idiomatic expression, mostly consisting of four characters.
Fantawild Oriental Legend is home to themed attractions named after Chengyu. The theme park boasts 45 themed indoor attractions and more than 200 landscape designs.
These include 'The Legend of Nüwa', which uses cutting-edge technology to tell the story of Nüwa pursuing the gods Gonggong and Zhurong.
Chengyu and cutting-edge technology
'Lady Meng Jiang' tells the touching tale of Lady Meng Jiang, who brought down the Great Wall of China with her tears.
'Bridge to Love' is set in a dome theatre with lifting seating platforms. One visitor said: "It's really eye-opening that Chinese romantic folk legends can be performed in such a novel form."
Family-friendly attractions include 'Bear's Mission', 'River of Tales', 'On Top of the World', and 'Merry Go Round'.
Thrill rides and family-friendly attractions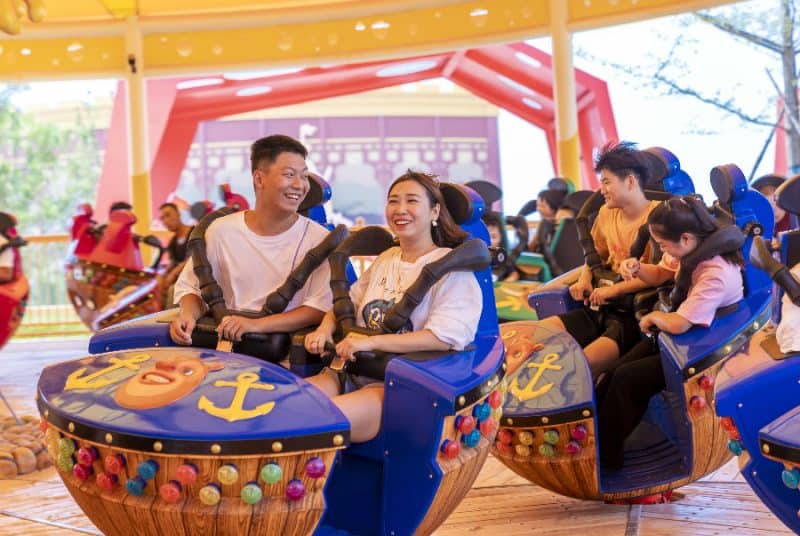 Thrill rides at Fantawild Oriental Legend are 'Soaring Dragon', 'Sky and Earth', and 'Sonic Drop'. Another guest said: "I brought my parents and children here today.
"Many attractions here are suitable for all ages. The elders thought the indoor attractions were a new experience and the kids loved the 'Boonie Bears' here. Everyone had a really good time."
Last month, Jiayuguan Fantawild Silk Road Dreamland opened in Gansu. It will focus on Chinese culture, including the Silk Road and the Great Wall.
Fantawild's ongoing expansion plans
It came after Changsha Fantawild Oriental Heritage opened as part of the Fantawild's 'Beautiful China Trilogy' project, which will feature 'Road to a Modern Era' and 'Tomorrow's China'.
Fantawild is also creating China's first Boonie Bears Town and Ningbo Zhonghua Traditional Culture Park, another new theme park based on Chinese culture.
Images: Fantawild