Judith Mather, Buying and Brand Licensing Director at London's National Gallery, spoke to Blooloop about the Gallery's strategy for taking the brand into the Asian market.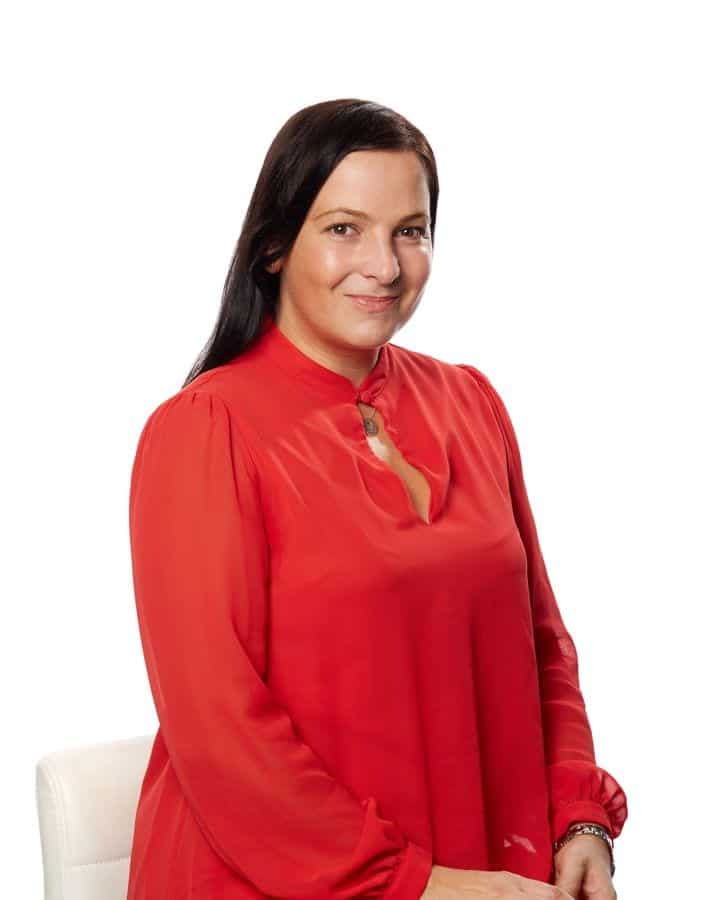 Mather has been at The National Gallery for nine years. Previously, she worked for John Lewis in a number of roles for 21 years.
She says: "I started off on the shop floor in Oxford Street, and then I moved to the head office where I did various buying jobs in quite varied departments: lingerie, womenswear, shoes.
"I was one of the first people to work on their online business, John Lewis Direct, where I curated and selected ranges. We didn't have a full assortment online at that time. Again, I worked in various departments, nursery, toys, sports, haberdashery, fashion, and so on.
"I did that for a number of years until the role became full assortment and there was no need for a separate curator."
Transferable skills
The varied experience equipped her with a set of valuable transferable skills.
"That experience from my previous role has really helped me in my current one.
"My job at the National Gallery is director of buying and brand licensing. Again, we have multiple categories, from the smallest pocket money souvenir, up to a £700 vase.
"I look after the team of buyers, who purchase all the products for our shops. We have three permanent shops in the gallery, and we have temporary pop-up shops as well, up to a maximum of five shops in the gallery at any one time.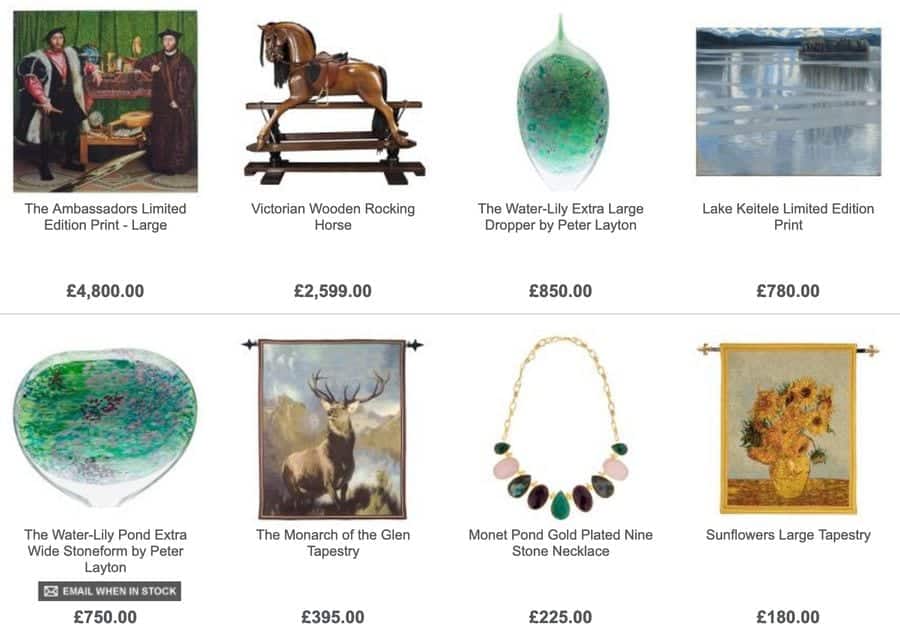 "The turnover is about £6 million a year, and it depends on exhibitions, and so forth. We buy products for exhibition ranges, which are short, seasonal ranges, and then, obviously, we have core collections as well, which are based around key paintings in the gallery. That is one part of my role."
Brand licensing for The National Gallery
The other part is brand licensing. She says:
"This aspect has really grown over the last four years, by about 250%. We've got a good licensee set in the UK, but we have identified the opportunities in the Far East, because we have seen the influx of tourists from that region, especially China. And there is a real appetite for Western European art in that region."
Part of Mather's job is to coordinate exhibiting at Brand Licensing Europe, the definitive event for the European brand licensing industry. She says:
"We have a walk-on stand from the Alibaba Group. Their interest in us confirmed my judgement about where I thought the direction of the licensing initiative should go.
"So we signed a master licensee in China, and we have done various projects out in that region. The initiative is very much in its infancy, but we have done a number of marketing campaigns, to try to get the brand awareness out there."
Shanghai Metro's art takeover
The first of these was at the Shanghai Metro.
Mather says: "We ran a Shanghai Metro station campaign through our master licensee, ALFILO, from the first to the 30th of June last year. It was like a takeover: a cultural art corridor in the Shanghai Metro station. It had daily traffic of about 200,000 people. So about 6 million people walked past the art installation, which was a number of highlights from the collection.
"To support this, we created limited edition Metro cards, a bit like Oyster cards. We sold 3000 sets of those within a couple of days, which was amazing. As part of the installation, there were QR codes on the windows, and people could purchase products through WeChat.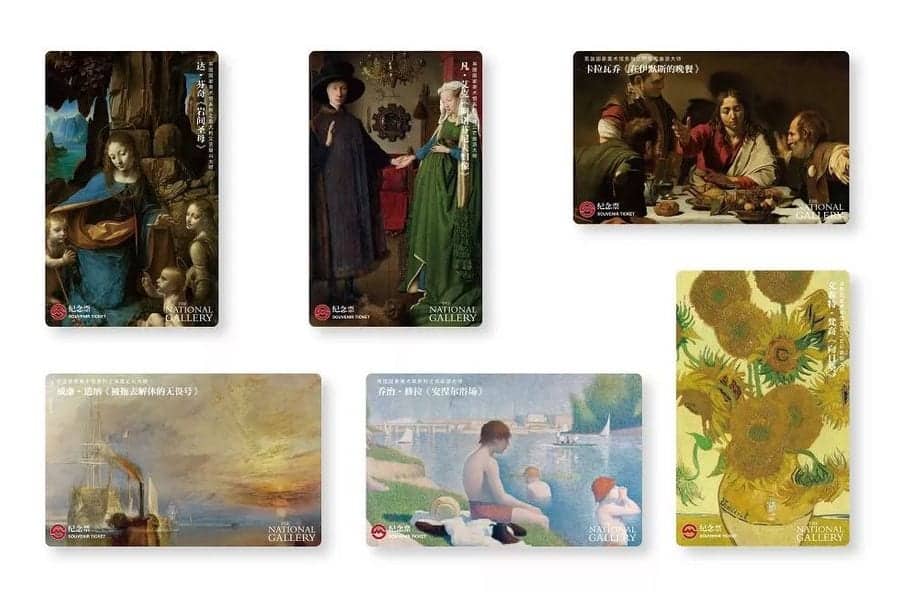 In terms of getting our image out there, and assessing the extent of the appetite for our products, it was very successful, and it just looked great. It was a wonderful opportunity to get the brand out there."
Art workshops and lectures
This was followed by a series of workshops and lectures in Shanghai.
"I went out there with a member of the curatorial team from the gallery. We had a session at the Shanghai Academy of Fine Arts with students, telling them about Western European art, and giving an overview of the collection. On the second day we went to a museum in Shanghai, and did a session that was all about how the trends we can identify from the collection could translate to products. And, again, we did an overview of what the collection is all about to potential licensees in that region."
A pop-up shop in Guangzhou, China came next.
"This was based in the Grandview Mall, the fourth largest shopping mall in the world, and the largest one in Asia."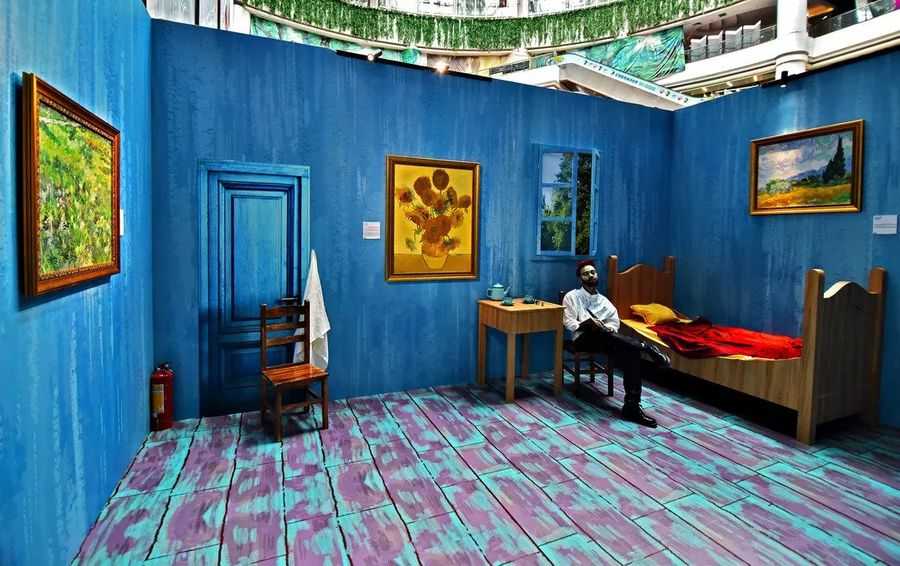 Pop-up, walk-through experience
The 200 sq. metre walk-through 'shop' experience featured art by Michelangelo, Da Vinci and Raphael, a replica of Van Gogh's bedroom, and interactive installations.
In one, customers could download a 360° GIF of themselves with Seurat's Study for 'La Grande Jatte'.
Mather says: "They also had models dressed up as some of the painters. There was a Van Gogh, and a Rembrandt, which was quite bonkers."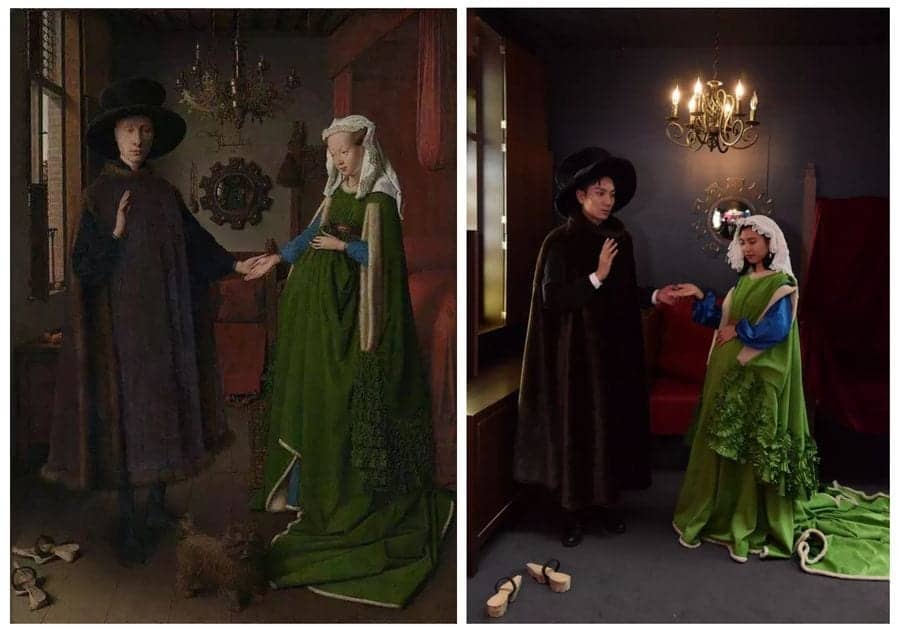 She adds: "The installation was only up four days. We sold merchandise from the space, but it was more a marketing campaign, all about trying to get social media interaction. Customers could share their photos of merchandise using a specific hashtag, and those who got 30 'likes', got a free mug."
Accommodating Chinese visitors
The National Gallery had 300,000 Chinese visitors last year.
Mather says: "They are far ahead of us in terms of using devices for everything. It's all very much about WeChat, about interaction with social media platforms – and about travel, of course.
"Last year, we launched a Mandarin guidebook, which sold out far more quickly than we had expected. We are looking at potentially translating other publications into Mandarin, our companion guide, or 'If The Paintings Could Talk' [by Michael Wilson]; maybe some other publications. Additionally, we were the first gallery to launch Alipay. We have it at all our till points, which has been very good."
See also: Pradera Retail Asia on retail and leisure destinations
The National Gallery's visitor base is 64% foreign tourists.
Mather breaks it down: "30% is the rest of the world, 34% is Europe, 16% the rest of the UK, with 20% just London based."
Prime location for business
Being situated in Trafalgar Square is fortunate.
She says: "It ticks lots of boxes. People want to go and see Big Ben, they go to Trafalgar Square, and they come in.
"They invariably want to see the Sunflowers. It's all about Impressionism and Post-Impressionism. Although, having said that, many Chinese visitors seem to have a thing for the Arnolfini portrait by van Eyck. I think it's a fascination with the hidden meaning behind it."
What's next?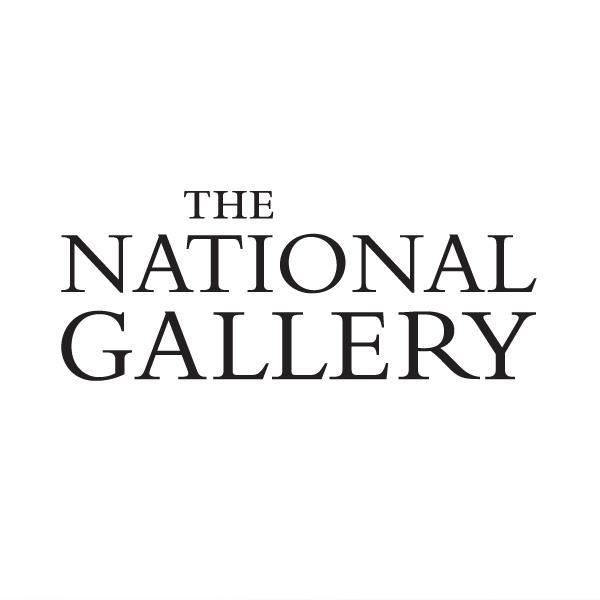 Describing the next step in the strategy for moving into the Asian market, she says:
"Having done our brand awareness phase, we are about to launch our first shop on [online retail platform] TMall, a branded store. It will have about 40 SKUs [Stock Keeping Units], and will be launched at the end of March. We are very excited about that."
"It is still at the planning stage, but business in China moves quickly.
"At the moment we are approving all the SKUs that are going to go live on it. There are replicas of the paintings, souvenir products, potentially some apparel, all based around the Impressionist paintings."
National Gallery's Delicious Art Café
Further initiatives include a café that has been opened in Seoul.
She says: "It is under the Delicious Art branding. Delicious Art is our sub brand, which is all about the emotion you get when you look at good art, and when you eat good food.
"It has actually been really successful for us in the UK; we've been in Boots for three years, with food gifting, which has been incredibly popular, at really good sell-out rates. It seems to have got better year on year, and we are doing our fourth collection this year.
"The Delicious Art in Seoul is located in the Lotte Shopping Mall, in the Lotte World Tower, one of the tallest buildings in Seoul.
"There are merchandise opportunities to sell product, themed drinks and cake and so on."
Art-inspired food
These include a cocktail containing a blend of Earl Grey tea with grapefruit purée, which is inspired by Gaugin, a Van Gogh sunflower drink, and a Cezanne cocktail.
See also: Eatertainment – making a meal of themed entertainment
The coffee is inspired by The Wheat Field clouds; there are cakes decorated with sunflowers available, as well as cookie and cream rainbow smoothies, all relating back to paintings.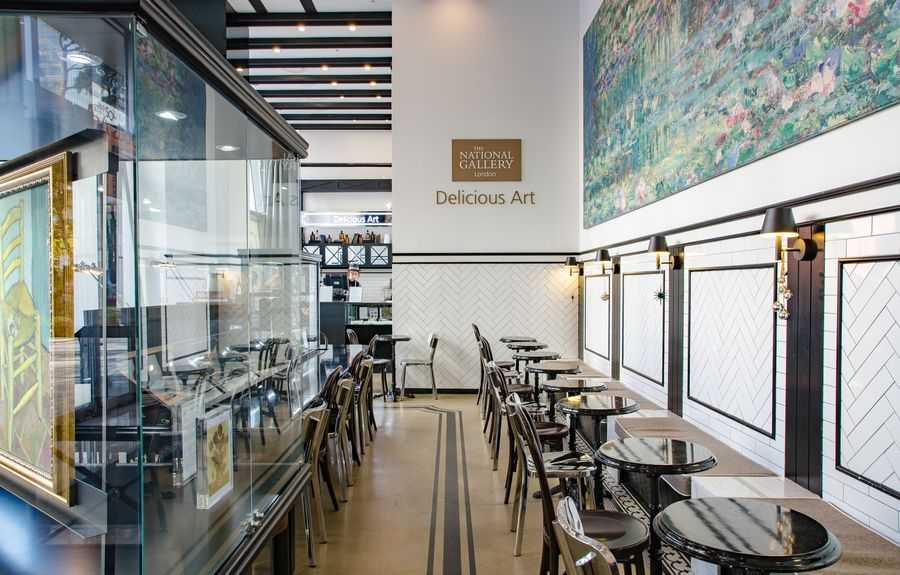 Mather says: "It launched in November, and we haven't had full sales reports through yet, but we are opening a second cafe at the beginning of March, so it's clearly going well for us out there.
"The second café will be located in a hotel, which is slightly different, right in the centre of Seoul, right in the tourist district. We are looking forward to that."
Opportunities in the US and international expansion
The move into Asia isn't the only global initiative to raise awareness of the Gallery and its merchandise.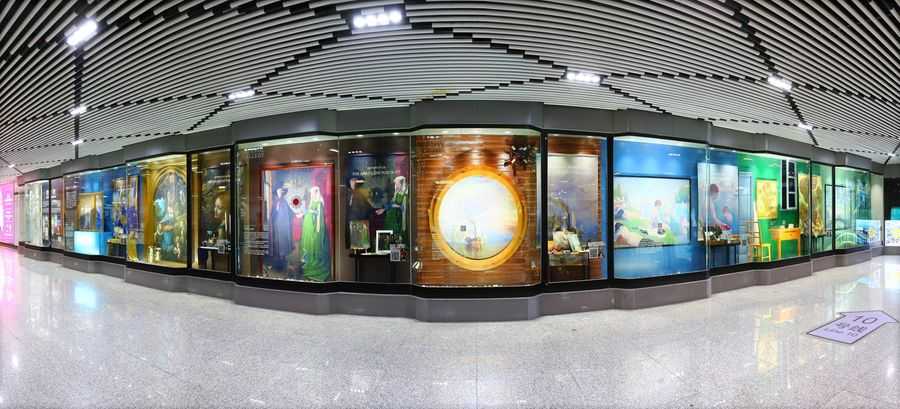 Branding agency The Wildflower Group has been tasked with building the National Gallery Company's retail presence across North America.
Mather says: "Again, this is in a start-up phase. They are a bespoke agency based in New York; we have a three year term with them. We are initially looking to launch a branded Amazon page in the US, and that is our starting point. There will be a two-pronged approach there; an e-commerce base for the brand, and then we will look at a bricks and mortar retail programme after that.
"It's a very exciting time. We are right at the beginning of this international expansion, it is all about building the brand, and I think it's going to be really good."
Images kind courtesy of The National Gallery.