Chas Bishop, chief executive of the National Space Centre, spoke with Blooloop's Lalla Merlin about the attraction's growth and its expansion plans.
The National Space Centre in Leicester is a museum and education charity that has iconic status in
the city and its skyline. A futuristic tower houses many of the exhibits and is one of the city's most recognisable landmarks.
It is the largest space science visitor centre in the UK and has the country's largest planetarium. The centre has grown extensively over the last seven years and its success means that it needs more space.
The National Space Centre recently submitted an application for a £5m ($7m) expansion to the city council as part of a three-phase plan. Its chief executive, Chas Bishop (right), spoke to Blooloop about the attraction, its growth, and the future.
Three-phase expansion plan
"In short, we need more space," Bishop said. "The increase in visitor numbers and the increase in employees means we are sitting on each other's knees. And there are times when the exhibition can feel cramped."
The centre embarked on its three-phase master plan this year. It hopes to have the first phase completed in the summer.
"For phase one we have all the funds and can do it under our own steam. It is an extension of the entrance area to house artefacts in a far more relaxed manner," Bishop said.
"The idea is to make the welcome so much more appealing and get the visit off on the right foot, with an increased emphasis on how we communicate with our visitors and how they are oriented. It's presently quite a difficult exhibition, at times, to get around.
"We find that some families are quite happy to go from interactive to interactive, enjoying them on their own merits. There are many others who like the idea of a linear storyline, wanting to follow the story of space."
Content development and outreach
Phase two centres on content development. It is linked to a new outreach program about future space missions.
"People will have the opportunity to go on a simulated space mission using all the wonderful techniques that the creative team is able to bring to bear with virtual, augmented, and mixed reality; a lot of interactivity, a lot of 3D work. We're very excited about that," Bishop said.
In the final phase, the centre will extend its buildings to accommodate more staff and space.
"It will be very flexible," Bishop said. "At the moment, when we have presentations by Tim Peake or Chris Hatfield or other stellar speakers, we are limited to 200 people in the audience. We can sell these events many times over. So there's a real desire to put these people on stage in front of many more people.
"And there is so much else that we do that needs more physical space: light presentations, workshops, temporary exhibitions, corporate business events."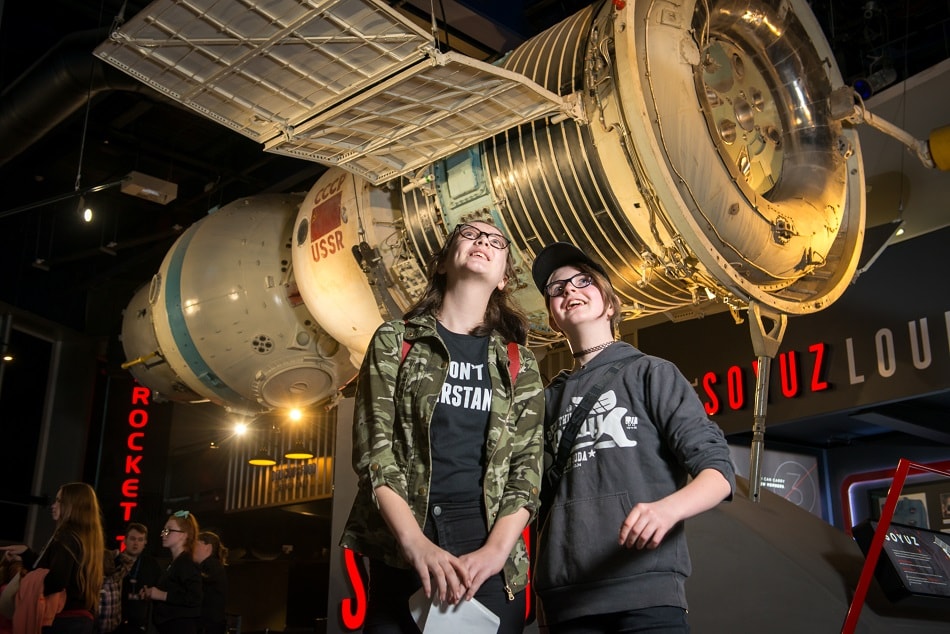 Funding is in place for the first phase of the plan. There is still work to be done to secure the needed money for the second and third phases.
"Clearly, as we progress, we will continue to be able to top up with some of our surpluses, but as a good charity we need to retain a decent reserve as well," Bishop said. "It's always a balancing act. There is always a need to be a little bit cautious about how much we invest and how much we save, but as things progress we gain in confidence."
"The site itself was always going to be challenging"
The centre has clearly come a long way from its humble beginnings. When Bishop joined the team, the facility was still an old sewage works.
"The site itself was always going to be challenging," Bishop said. "There weren't many options available, and the old sewage works – not an obvious location – was chosen. But it was fascinating that we were able to bring some pretty grubby land back into industrial use, and, 18 years on, have great plans from the university, the city of Leicester and others to build up around us, to create what is being called Space Park Leicester."
It is hoped that the space park will contribute to education and training for the space and related high-technology sectors. In addition to university undergraduate and postgraduate courses there will also be non-traditional learning opportunities. These will be provided through apprenticeships, higher apprenticeships and continuing professional development.
The National Space Centre was the idea of staff at the University of Leicester. They were worried about the declining number of young people studying science subjects post-GCSEs.
The staff felt that a space-themed visitor attraction would be an effective way of engaging a new generation. Fortunately, the Millennium Commission was around at the time to help with capital funding.
A fantastic opportunity
Bishop got involved after seeing an advert for a job in the Sunday Times. Prior to that he spent stints working at Madame Tussaud's, Alton Towers, and the American Adventure.
"It sounded like a fantastic opportunity to set up something from scratch in a great subject for an attraction," he said. "And that, very quickly, is how I got to where I am today. It isn't quite what I intended to start with, but that background in the Tussauds group was a wonderful training ground. I've been here for 18 years."
The centre opened in 2001 as an attraction for families and school groups with children aged under 13.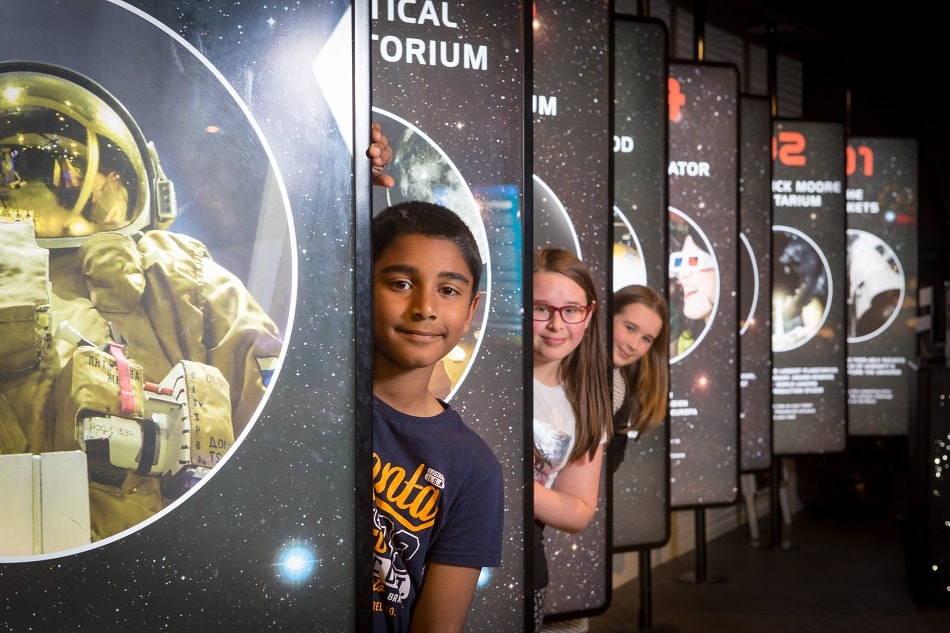 "We matured quite quickly at around 200,000 visitors per annum between 2001 and 2011," Bishop said. "At that point, a single site operation is low margin, and you are inevitably looking to see how else you might generate income to cover the costs.
"In our case, in 2008 we opened something called the National Space Academy, which uses space as a context by which to teach science subjects to GCSE and A-level, BTEC students and their teachers. We also opened NSC Creative, the production company that makes planetarium shows, simulator shows, virtual reality and augmented reality, and so forth."
The new initiatives were all created under the umbrella of the charity. Much of their work was done for outside organisations. Bishop estimates that 90% of what NSC Creative produces is for export. For the National Space Academy that number is around 50%.
The Space Race
From 2011, visitor numbers shot up from 200,000 to 300,000. Bishop puts the rise down to the centre's focus on social media. He also cited exhibitions on human spaceflight and the Space Race, as well as external factors.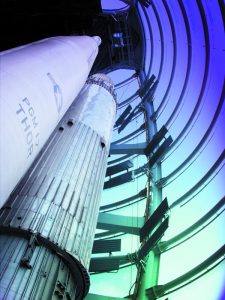 "Brian Cox, at the time, was on the television doing Wonders of the Universe and Wonders of the Solar System, which led to Stargazing Live. And then, lots of feature films at that time were dedicated to space," he said.
"I think that all gave the media the confidence to take space stories from the inside pages and put them onto the front page."
And then, in 2014, came the Rosetta mission, rekindling the public's fascination with space. The mission involved a space probe catching a comet before sending down a landing module onto its surface.
Bishop said: "It was an extraordinary mission, because the general public really got behind it. Again, I think that gave the media the confidence that further space stories could go on the front page."
With public interest in space not waning, Bishop believes that there isn't a ceiling on what the centre can achieve.
"Yes, we are trying to address the capacity issues on site, but I think the fact that we are taking so much of our work into the US, China, and the Middle East is truly exciting," he said. "It's all scalable – if we come up with a really exciting story that we can present in 3D, virtual reality or whatever it happens to be, it's really fulfilling to be able to deliver it."
Images: c. National Space Centre.