Here she outlines how a digitally-led and nimble marketing strategy is growing a worldwide audience.
Royal Museums Greenwich comprises four attractions. These are the National Maritime Museum, the Queen's House and the Royal Observatory. It also includes the Cutty Sark.
Eleanor Harris has been in the role for three years, and over that period has led marketing, commerce and the front of house operation. She has achieved significant visitor numbers and income growth across the four attractions.
Harris took the time to speak to Blooloop about her role and the changes she has instigated. She also explains more about the recent visual rebranding of Royal Museums Greenwich.
The visitor experience
"I look after visitor experience and all of our income generation," says Harris. "This is a wide remit ranging from visitor income from ticket sales, retail, catering and on-site donations through to income from corporate and all other events, filming, publishing, picture library and so on.
"I also look after marketing, digital and press, how we drive visitor numbers, our public reputation and reach."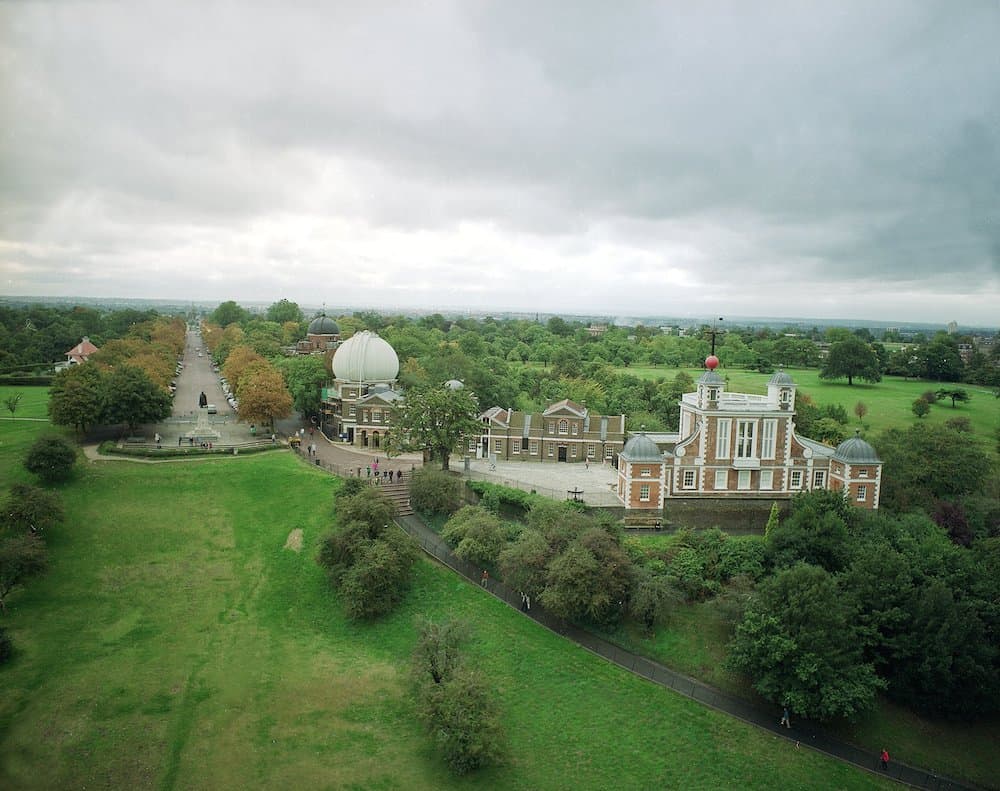 "This year we are on track for a record year and expect to welcome around 2.8 million visitors. And we sell over a million tickets a year to our paid sites, exhibitions, events, planetarium shows and, new this year. an ice rink."
Eleanor Harris and Royal Museums Greenwich
When Harris took up her role at Royal Museums Greenwich, it was, she says, something of a culture change:
"It was my first role in the public sector. I come from a very fast-paced, entrepreneurial culture. We delivered Brighton's most visited attraction, the British Airways i360 in record time, start to finish: 25 months from the first spade in the ground. The pace of decision making at Royal Museums Greenwich was considerably slower. And I'd say the organization is naturally quite risk-averse."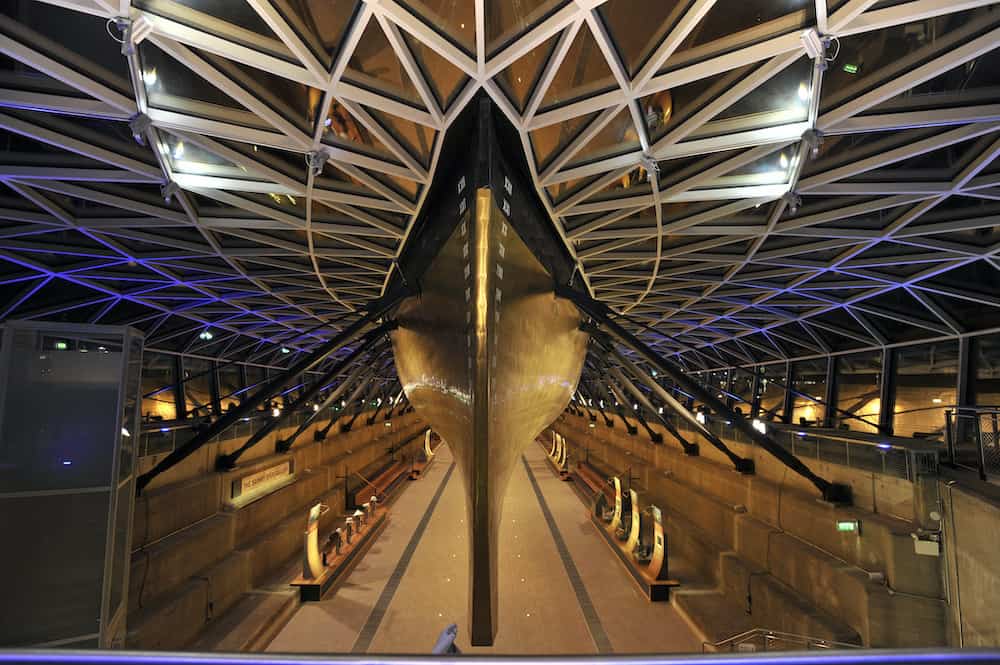 "The way decisions are made is different, too. There is a necessity to document everything because we are spending public money. There were a lot of processes that I had to learn to follow; it was quite an adjustment.
"However, I feel that I've learned how to make things happen. How to make change, and how to influence where we're heading.
"When I arrived, probably the biggest challenge for us was that we had a very strong need to increase our self-generated income and I was brought in to do that."
Funding at Royal Museums Greenwich
Royal Museums Greenwich receives direct government funding from the Department for Digital, Culture, Media and Sport (DCMS). This is supplemented by self-generated income from trading and donations.
"Our Grant-in-Aid has declined by about 40% in real terms and it now only covers around half of our costs," says Harris. "The costs of running a national museum are very different from most commercial attractions.
"Besides the costs of an attraction where there are people, buildings and utility costs, we have all these other behind-the-scenes expenses. Such as our museum stores, and caring for our fabulous collections, which need to be conserved.
"We are looking after a UNESCO World Heritage Site with grade I listed buildings and an ancient scheduled monument. There is also the important work that we do in terms of our public programme and our research.
"The costs involved in just staying afloat are massive. The organisation had a key requirement to get to the point where we could generate more income. So that we could achieve all those objectives, do all that programming, and pay the staff properly."
Simple changes
Explaining how she tackled this, she says:
"I'm a great believer in looking for simple changes that can have quite a seismic impact. And then also a few key big changes can be preferable to lots of little ones that may not have a large effect. Essentially, what I have done is to restructure the business."
The result of Harris's initiatives has been an income growth of 45% over the past three years. The main change has been around the pricing strategy, as Harris explains:
"We are required to provide free entry to the National Maritime Museum and the Queen's House. But we have permission from the government to charge an entry fee for the Royal Observatory and the Cutty Sark."
"When charges had been reintroduced at the Royal Observatory, I think it's fair to say they were very low and well below the average market rate.
"When I arrived, we were charging £9 for entry. That is in a London market where the average entry to a comparable attraction is between £20 and £25. I could see there was scope to increase our income if we could move to a more confident pricing structure."
Weather dependent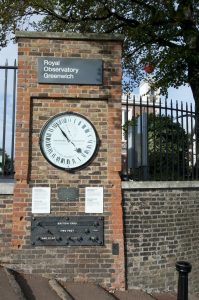 "In the end, the persuader for our board of trustees to make a large change was the fact we went into the start of the last financial year with the Beast from the East, and probably our worst April on trading record," says Harris.
"We're very weather dependent. When the sun shines we get fantastic visitor numbers. Greenwich is a beautiful destination. But when it's cold, wet or rainy, we tend to have a big drop in visitor numbers. We were, therefore, faced with a potentially very large budget shortfall that year."
This was Harris's opportunity to implement a change in the pricing structure:
"We increased the price to £15 last year, and subsequently raised it to £16 this year. Next year we're going for a further price change and will go up to £18 at weekends and £16 weekdays. This is still below the market average in London."
This change has brought in millions of pounds of additional income. Also, it has not resulted in a significant drop in visitor numbers.
"It shows that there was lots of price elasticity," says Harris, though she acknowledges it was a bold move.
"There was a risk attached to it, and we had a fallback position. If it hadn't worked, we would have moved to an off-peak pricing structure in the winter."
Visitor numbers at Royal Museums Greenwich
"We were monitoring things very carefully. But actually, public visits went up over the first three months at the Royal Observatory when we introduced it. And they have been, since then, broadly on a par with previous years. Good and bad months seem to be predominantly determined by the weather. So that's been really satisfying."
As a side benefit, there has been an increase in membership sales:
"For local families, the membership offer is now looking even better value for money than before."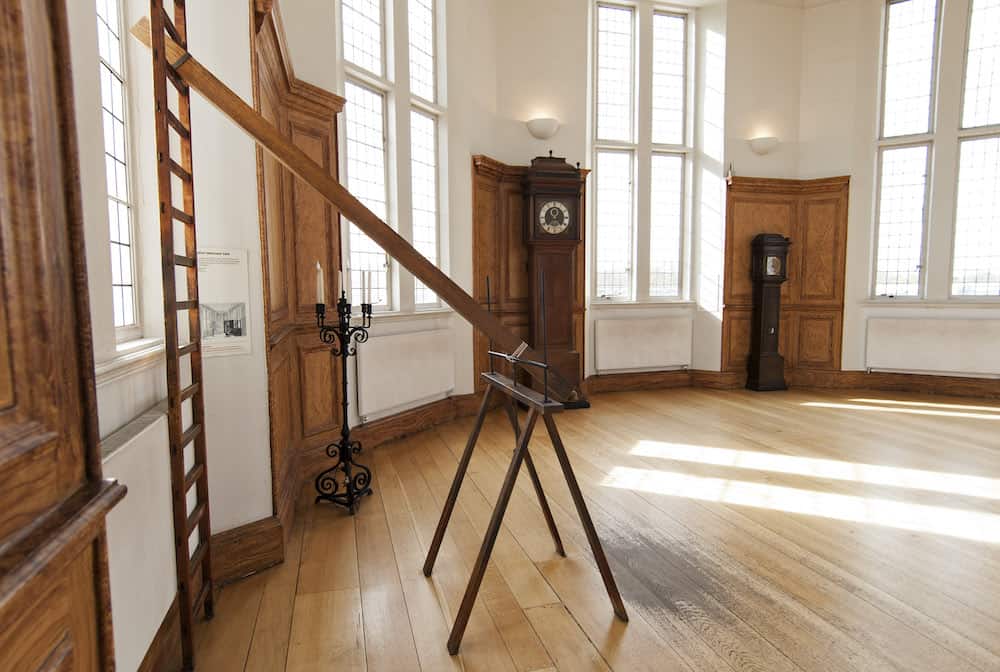 "We've also seen an increase in travel trade partners. We have been putting a lot of emphasis on our international marketing. So we have raised our profile to those markets, and our attractions have become more attractive to the travel trade."
"In fact, we've had 15% growth in our visitor numbers across the portfolio of Royal Museums Greenwich sites over the past three years and expect to achieve 2.8m visitors this financial year for the first time."
Exit through the gift shop
"I'm a great believer in looking at for any low-hanging fruit", she says. "Looking at the location of our shops was also effective. In the National Maritime Museum, for example, our shop was in an old gallery space. Here, the footfall was fairly low."
"In any attraction, of course, you want to put your shop at the exit.
"We have people-counting cameras above our doors. So we have a very strong sense about visitor flows through the museum, and how people come in. Almost exactly half of our visitors come in through our park entrance. Half come from the town centre entrance."
"So it was a really simple change. We just moved our shops to the two exits, which increased retail spend. Furthermore, we put a small pop-up shop for families next to our children's play zone, called Ahoy! Again, this has had a positive impact.
"At the Royal Observatory, the issue there was that the shop was simply too small. A very small increase in space of a few meters has increased income by 50%.
"So these are small changes, which didn't take a huge investment to implement. And they have grown our income exponentially."
Introducing new merchandise
Harris credits her buying team with cementing the success of the retail ventures:
"They have worked hard to make sure our ranges match the audiences coming in. For example, we've introduced wonderful tourist ranges that are bespoke to us. Such as some beautiful artwork we commissioned, showing Greenwich and scenes of London, with tote bags, mugs and prints around that theme.
"Those sell well. We have beautiful ranges this year for our main exhibition. For the anniversary of the moon landings, we have new NASA ranges."
"I'm very proud of the income achieved by our retail team, particularly against the backdrop of the UK high street struggling."
One further change she has made is to unify all the catering to a single supplier:
"We used to have three different contractors across our different sites. By bringing that together, we negotiated a much better commission rate.
"But also the caterer Benugo was prepared to make quite a major capital investment into our main cafe in the National Maritime Museum. So we are now delivering a better product. Our visitors are rating it much more highly than they were before, and our income has more than doubled."
The fastest ship of her time
The Cutty Sark is currently celebrating its 150th anniversary. The sole surviving tea clipper was the fastest ship of her time and is now an award-winning visitor attraction. As well as this, it is now hosting major evening events.
"We have started booking big acts for ticketed events," says Harris. "Again, these are bringing in new audiences. We've had ceilidh nights, comedians such as Harry Hill, and we've had Fatboy Slim.
"These events are selling out. They bring in extra income but more importantly attract a completely new audience."
Adventures aboard the Cutty Sark
In terms of the future, Harris says:
"The big key project in the pipeline is one that I'm really excited about. This is the launch of a Rig Climb experience on the Cutty Sark."
"It will be amazing. We will try and deliver an authentic experience. One that gives people the chance to experience what life on board would have been like. It will be an adrenaline-fuelled experience: you go up very high. The experience should be absolutely amazing and will bring new, younger, experience seeking audiences to the ship."
Digital projects at Royal Museums Greenwich
A new ticketing system with CRM (customer relationship management) capability has opened up new opportunities.
"We have numerous digital projects planned for the year ahead," says Harris. "These make the best use of our customer database, which currently stands at around a hundred thousand people. We will use customer insights to look at how we talk to people, sending more targeted messaging."
"We are bringing together all of our customer data into one central location with automated feeds not only from our ticketing system but also online shop system, web newsletter sign-ups and on-site public Wi-Fi users."
"We're also looking at moving to a more dynamic pricing model online. All these things should bring improvements to the visitor journey, but also to our marketing and income."
Visiting Royal Museums Greenwich from around the world
Targeting international visitors is a further focus says Harris, in addition to traditional museum marketing for exhibitions aimed at a UK culturally engaged audience:
"70% of our visitors are international. At our paid sites it's higher, where up to 90% of our visitors are international. We have done a lot of work to make sure that we market to those international visitors in their home markets. We are talking to them at the point when they're making their buying decision."
"Thanks to [award winning digital marketing agency] Digital Visitor we can place very targeted ads, at the point in the year when we know that, say, an American visitor is making a decision about a holiday.
"We use pay-per-click and social media advertising. And we advertise on those sites at the place where they're researching and thinking about that decision.
"We then use adverts to direct them through to web content we have created in several languages. You'll see, for example, an advert in French for the Royal Observatory. If you click through it takes you to our French content page.
"And then we target the visitor when they are actually in London, reminding them to click and book."
The complete visitor experience
Harris has tried to consider the whole visitor experience, start to finish. This includes interpretation in many languages:
"For example, at the Royal Observatory now, all our main signage is in different languages. We also have an audio tour in 10 languages. The Chinese market is huge, so we have Mandarin, of course.
"We also monitor growth markets. So, this year we introduced Japanese, Korean and Brazilian Portuguese. This is on top of the traditional European languages, and Russian, and so on."
Another innovation is 'easy English' which has already been introduced at the Cutty Sark and will be added to the Royal Observatory in 2020:
"This is aimed at the language school market, for those students in the UK to learn English. It is slightly slower, with a simpler vocabulary. We have also found it popular with families"
The audio tour in ten languages is also available at the Cutty Sark.
Communicating with visitors
"We are in the process of developing what will be a paid audio tool for our free sites, again in multiple languages. This is in addition to the maps and leaflets in different languages that we already have at our paid sites.
"We're now looking at a mini guidebook for the National Maritime Museum and the Queen's House, in multiple languages.
"The idea is that, although it's not practical to translate each of the labels against the objects in the museums, it means that you can do a museum tour, or a tour highlighting the best bits in your language. There will options around the length of the tour, depending on the time at your disposal."
"We will also be upgrading our ticketing site so that tickets can be booked in different languages.
China, she says, is a key market.
"It's also a specific market in terms both of meeting needs, and growth. We now have Mandarin-speaking staff. We take Chinese credit cards, and have started developing some Chinese retail products."
Looking to the future
Brexit is likely to have an influence, says Harris.
"70% of our visitors are from overseas, with the European market still by far the biggest. We've already seen a drop in European visitors to London. Of course, a weak pound is good for long haul market. So we are seeing an increase in Chinese and US visitors and other long haul markets.
"Probably the greatest concern is if we end up having a significant deterioration in the UK economy, causing a drop in domestic visitors. While people will choose to staycation, I suspect they will do that in other parts of the UK. There is a perception that London is expensive. We are collaborating with Visit London and Visit Greenwich on a new domestic marketing campaign."
"For the moment, we are becoming increasingly nimble about where we put our marketing spend. We made a change strategically this year, spending more on long haul markets, less on European ones. I think year to year we'll be making those kinds of decisions, and keeping a very close eye on things.
"It is amazing how rapidly the market is changing. Fortunately, because we've moved to a much more digitally-led approach, we can be a bit more nimble about that."
Images kind courtesy of Royal Museums Greenwich.