Coaster fans have a lot to look forward to at the start of this new decade. Here, we highlight the 13 of the top new extreme coasters that everyone will be talking about.
Top new extreme coasters for 2020
13) Unnamed 10-Inversion Coaster coming to Flamingo Land (UK)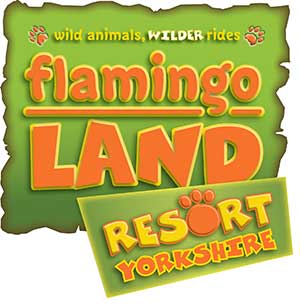 Intamin is going to bring the thrills to Flamingo Land in 2020. Any roller coaster that flips riders upside down 10-times in less than 90-seconds is nothing to scoff at. The basic design of this coaster is similar in nature to Colossus at Thorpe Park. However, this new ride is slightly taller, faster and longer.
12) Unnamed Launched Coaster coming to Vinpearl Land Phú Quốc (Vietnam)
Designed by Vekoma, this will be the first Firestorm model coaster to open. A magnetic launch system will shoot off the train at 71.5mph into a fairly compact but intense layout. It is set to feature three inversions, airtime moments and several low to the ground high-g turns.
This is a fine example of the new design and engineering we've been seeing come out of Vekoma the past couple of years, which is quite a turn-around from a company known more for selling off-the-shelf designs rather than custom new creations.
11) Unnamed Launched Coaster coming to Fantawild Ningbo and Ganzhou (China)
While these two identical coasters have not yet been named, they represent another unique new launched coaster design from Vekoma. This is marketed by the company as the Top Gun Launch coaster layout.
Much like the Firestorm layout, these feature a single high-speed launch to start off the adventure followed by a small number of inversions mixed with lots of hills and heavily banked high-g turns. The first of these was intended to open in 2019, but it now looks like both will open in 2020.
10) Texas Stingray coming to SeaWorld San Antonio (USA)
A classic wooden coaster design from Great Coasters International will open in Texas in a few months. It will be the longest, tallest and fastest wooden coaster in the state.
Of course, some of these "records" were somewhat handed over to the park by the conversion of two wooden coasters into hybrid creations in years past. However, that should do little to take away the pure thrill and excitement of this excellent GCI creation.
See also: The 14 best themed roller coasters of the decade
9) Unnamed Launched Coaster coming to Dreamworld (Australia)
Mack Rides has created a modification to its Blue Fire launched coaster layout for Dreamworld by giving this new ride a triple launch to start off the fun. This allows riders to launch, stall, roll backwards and launch up a large spike. Here they will to stall again and freefall into the third launch that fires the train off into the rest of the fun multi-inversion layout.
If that wasn't enough, the last car in the train will also spin while going through the layout.
8) Jersey Devil Coaster coming to Six Flags Great Adventure (USA)
Rocky Mountain Construction will open their biggest Raptor monorail coaster to date for Six Flags in 2020.
Standing 130 feet tall riders will plunge back to earth down an 87º near-vertical first drop before heading off on a wild adventure. The 3,000 foot-long track will be full of hair-raising air-time and two inversions.
7) Emperor coming to SeaWorld San Diego (USA)
SeaWorld will bring the first B&M Dive Machine coaster to California in 2020 with Emperor. Unlike the other Dive Machines in the USA, this will be the first of B&M's "D6" model to land here. This offers more manoeuvrability through the use of narrower trains.
https://youtu.be/QRgjUIJXmg0
Emperor will also be the tallest coaster in the park. It reaches 153 feet tall before diving 90º straight-down and into a twisted layout featuring 3 inversions.
6) Candymonium coming to Hersheypark (USA)
Perhaps one of the most amusing names for a new coaster this year will come to the chocolate-themed Hersheypark in Hershey, Pennsylvania. Each of the coaster's three trains will be themed to a different Hershey candy: Hershey Kisses, Reese's Peanut Butter Cups and Twizzlers.
Standing 210 feet tall, this B&M Mega Coaster will also serve as the anchor attraction for the park's new Chocolatetown land. Chocolatetown will also serve as the park's new main entrance starting in 2020.
5) Abyssus coming to Energylandia (Poland)
Energylandia has been taking Europe by storm over the past few years when it comes to adding new coasters. Even though the park just opened in 2014, it was already home to 15 roller coasters by 2019. By 2020 that number will rise to 17.
Abyssus is the extreme coaster coming in 2020 from Vekoma. It features two magnetic launch tracks and four inversions contained within a 4,317-foot layout. The ride is themed to fit within the park's new Aqualantis themed land.
4) Orion coming to Kings Island (USA)
The latest B&M Giga Coaster is coming to yet another Cedar Fair theme park, but yet again this one will not touch the records set by Fury 325.
Orion will feature a 300-foot drop. Here, riders will hit 91mph at the bottom before rocketing off into a long series of air-time hills along the coasters out-and-back layout. While Orion won't set any records, riders are not likely to mind once the fun begins.
3) F.L.Y. coming to Phantasialand (Germany)
Little is known about F.L.Y. so far, other than that this new Vekoma creation will be the world's first and longest Flying Launched Coaster. Even the rumoured 2020 opening date has still not been confirmed in this top-secret project.
However, since the coaster itself appeared to be fully built by Summer 2019, a 2020 opening date does make sense. This would give the park a year to finish the theming for the new coaster as well as any needed testing of this new prototype concept. Even with all the mystery behind F.L.Y. it is set to be one of the top new extreme coasters to watch for in 2020.
Intamin is supplying Busch Gardens with this very unique custom layout coaster. It will feature a regular forward launch track and a multi-direction launch booster in mid-ride that will get the train moving up to 73mph. From here, it will head into the high-speed plunge and finale of the experience, including a beyond-vertical 95º drop.
Themed to an assortment of Roman gods and goddesses, Pantheon will take the record for being the fastest multi-launch coaster in the world.
Top new extreme coasters – honourable mentions
There are two more rides that just didn't quite make the list of top new extreme coasters. Both of these roller coasters are similar in nature and are designed by Dynamic Attractions. However, we cannot say with any confidence that either would open for sure in 2020.
Mission Ferrari at Ferrari World (Abu Dhabi) is a new indoor SFX Coaster concept. This has been under construction for a number of years and has been thought to be nearly ready a few times, only to remain closed.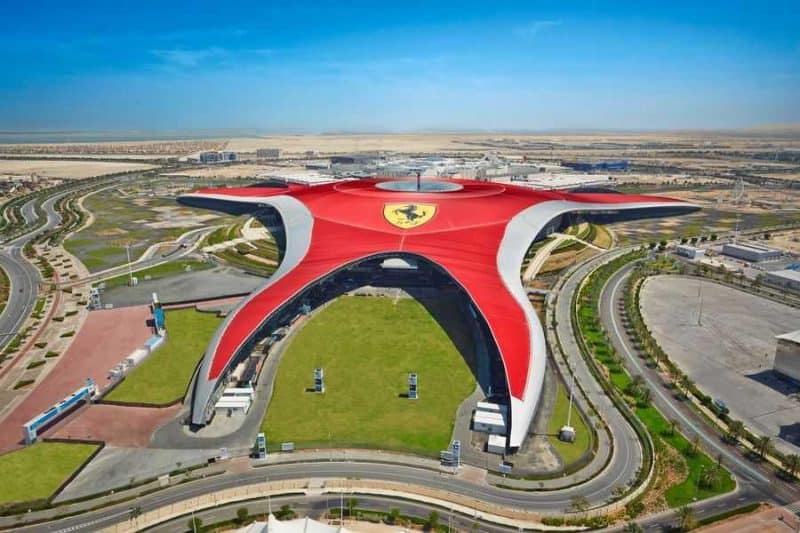 The second honourable mention is also another SFX Coaster from Dynamic called Alien vs Predator. This is finishing up construction in Genting Highlands, Malaysia. This will be located at the new theme park previously known as 20th Century Fox World.
After several years of construction delays, the park made headlines again with a legal fight between themselves and Fox / Disney over IP rights. The park is now said to be expected to open in Q3 2020 and will be able to keep using many of the 20th Century Fox IPs, however, the name of the park itself will have to change before it opens.
The Alien vs Predator SFX coaster will feature both indoor and outdoor coaster tracks. Riders will be caught in the battle between the two species battling for dominance and survival.
Top new extreme coasters for 2020 – number one
It's certain that the last entry in this list of top new extreme coasters will be the most talked-about ride of 2020.
1) Iron Gwazi coming to Busch Gardens Tampa (USA)
Rocky Mountain Construction is converting the former Gwazi two-tracked duelling wooden coaster into a single-track hybrid creation. The new coaster will now take riders up to a towering new height, 206 feet in the air, before diving back to earth at 91º at 76mph. During the experience, riders will travel through an intense layout unlike anything else seen in the state of Florida, including three inversions.
We had a glimpse of what RMC can do with transformations after it turned Mean Streak at Cedar Point into Steel Vengeance in 2018. Therefore, coaster fans should prepare themselves for another experience just as intense when Iron Gwazi opens in 2020.