The Story Museum's co-director and CEO Caroline Jones spoke to Blooloop a month after work began on the site, from a building where, she said: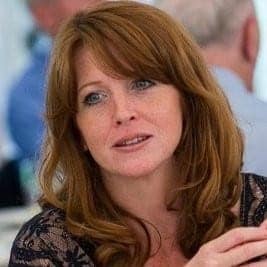 "There are lots of holes and missing ceilings and staircases being taken out."
Caroline Jones' background is in the cultural sector, working with performance and producing venues to develop children and young people. She says:
"It has always been art with a purpose. In the way that careers happen to you, I have ended up raising money for new cultural venues. And through the development of fundraising roles, I have ended up in senior management positions for the last 10 to 12 years; most recently at the Royal Shakespeare Company as Development Director during their redevelopment project of their estate in Stratford."
The Story Museum was an inspiration she could not resist
Jones discovered The Story Museum while on maternity leave with her second child.
She says: "I was inspired by the idea I could see in front of me, and I sent an email saying, 'Here's who I am; I live locally, I'm a mother of two, my background is in fundraising: can I help?'
"And it went from there. That was four years ago. I've had a variety of different types of role that have all been in development and fundraising and now, ultimately, as CEO."
As Executive Director, Jones is essentially delivering an established vision. She says:
"The founder director Kim Pickin and her then co-director Tish Francis have between them, along with many other creatives, authors, artists and visionary people, established a very clear proposition for the Story Museum; which was mapped out in 2011 in a masterplan. This took us from a dilapidated old uninhabited building to having a fully fit-for-purpose inspiring public venue.
"And so what I have done is to come on stream to help the team deliver that."
A wealth of experience to support her position
Daughter of a writer, parent of children who "eat stories in all forms", and with a background in literature, performance and theatre, Jones brings insight as well as a professional background in raising money to her role.
She says: "We need £6 million to complete the next phase of the museum, and about half a million pounds in fundraising every year to keep running. Because we have a mixed model, both fundraised and earned income through shop, cafe, and box office, an understanding and a resilient sense of purpose around generating income is what the museum really needs the moment."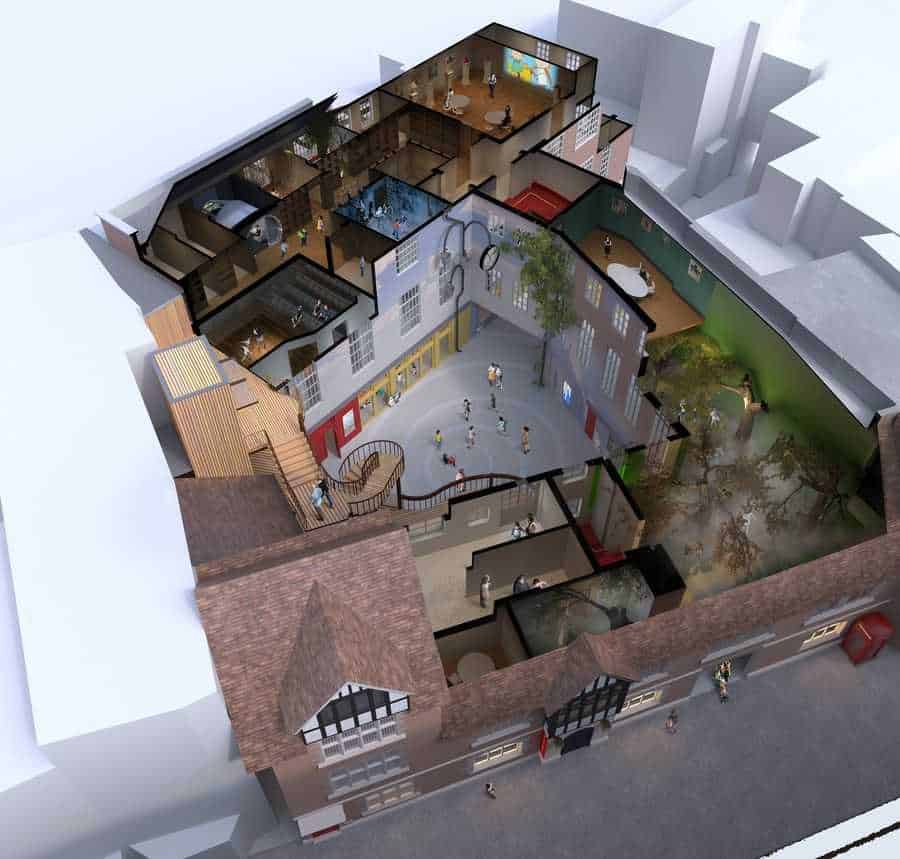 The museum has a stellar list of patrons, including Malorie Blackman, Cerrie Burnell, Kevin Crossley-Holland, Sir Nicholas Hytner, Sir Michael Morpurgo, Chris Riddell – and Philip Pullman, of whom Jones says:
"Philip has been brilliantly articulate and supportive on our behalf from the outset, as an Oxford-based author. Additionally, his sensibility, his story-making, very much suits the Story Museum's style, treading the line between historical fact and fantasy.
"When you cross our threshold, you are entering a world of story. Some of it is true and rooted in history; some of it is completely made up, and that doesn't really matter. No seven-year-old has ever come out of the museum saying, well, there weren't enough old artefacts: this isn't a proper museum."
She says: "And where else to have a museum of stories but Oxford?"
The right place for social and learning impact
Oxford is a city of stories, where countless ideas and characters have been breathed into life; including the creations of Tolkien and C.S. Lewis, who would meet to drink and discuss their work at Oxford's Eagle and Child.
Furthermore: "This is absolutely the right place for it in terms of the social impact of what we do."
The story museum is a registered charity, founded with social and learning impact at its core:
"The fact that we are also a visitor attraction simply sits alongside and serves our social impact cause; which is around developing literacy and stories for disadvantaged children and families."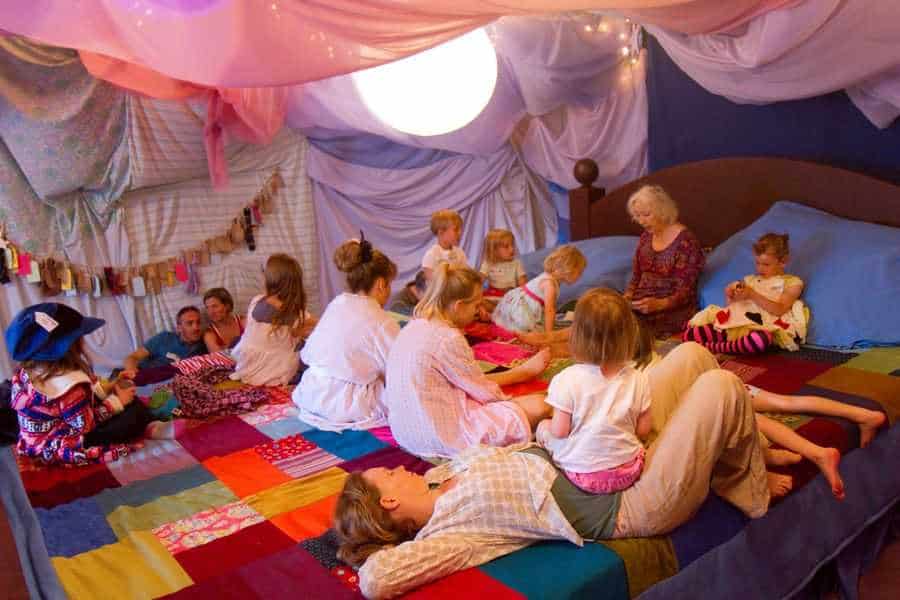 Oxford has, surprisingly to some, a significant challenge in some of the outlying estates in terms of literacy and disadvantage.
According to Jones, the statistics around educational attainment and the impact of multiple disadvantage on children in Oxford demonstrate that this is the right place for a Story Museum:
"We are a tourist offer, attracting up to 9 million international visitors into the city per year; at the same time, all the money we generate goes directly into supporting our social and learning impact work here in the city and around the region."
First a roaming virtual project, then an actual museum site
Before coming into possession of the site on Pembroke Street, the Story Museum began as a peripatetic virtual museum project, working with schools and community spaces. It still reaches and engages with these audiences.
Jones says: "We have a range of relationships, networks and partners that work in the community, and we have a very clear offer that we know people enjoy, and that teachers continue to book. Schools re-visit us every year with different school groups, so what we are offering clearly suits them."
The Museum's planned redevelopment began on 5th November 2018, and will conclude in 2020; when the transformed Museum reopens.
Different journeys and experiences for each visitor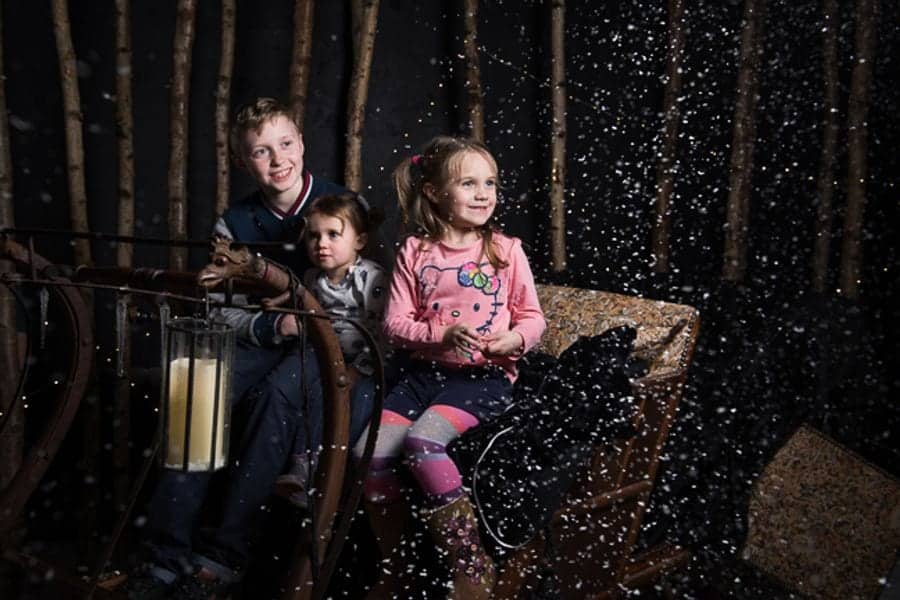 Talking through the concept, she says:
"We have 2000 m², across three separate but linked buildings. Within those buildings we will have 10 gallery and activity spaces; including five spaces in which we can create our installations and exhibitions; a 120 seat theatre, a learning space to accommodate all those lovely schools, and a café-shop courtyard. Then there is Small Worlds; an early years story themed play space, and something called City of Stories, which is a digitally immersive experience.
"So a visitor to the museum will enter through our atmospheric stable doors and into a twinkly tunnel, through the ticket office and out into the courtyard. From there they can go on a number of different journeys around the museum. One will take them on a journey through story, starting with the roots of story in our Whispering Wood, with oral stories that are 3000 years old; and then trace those roots through to a space called the Enchanted Library, which is where we explore stories on the page; and then through to stories onstage.
"The City of Stories, as I mentioned, is a contemporary exploration of stories in digital medium.
"So we go right through that chronology. We've got a couple of different exhibition spaces which will house visiting exhibitions, and in some cases treasured objects from more traditional museums like the Ashmolean or the Bodleian; which of course have extensive collections of literary treasures, that children and young people need maybe a little guidance in accessing."
Engaging all audiences in ideas and stories
What The Story Museum does really well, Jones says, is to engage children and young people in ideas and stories, using objects to illustrate those stories. She says:
"Most museums start with some old stuff, and then tell stories to help people engage with it. We start with the stories, and then will collect stuff to demonstrate the stories."
The role of technology at The Story Museum is around enchantment.
The Museum was open for four years as a temporary building; welcoming 165,000 visitors in what Jones likens to a dress rehearsal. She says:
"In that time, we were able to try out an awful lot, including the use of technology in our installations. We use technology to enhance and enchant objects. We are not a museum with lots of touchscreens and buttons. Instead, we are an interactive space in which you will encounter digital technology in quite magical ways."
Finding the magic in human interactions via digital technology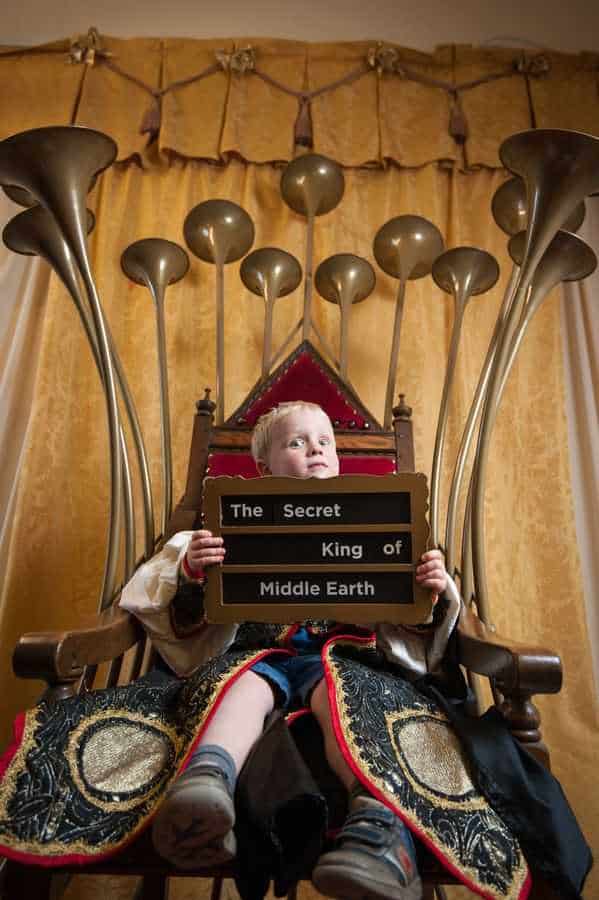 There is, for instance, a talking throne:
"From the young visitor's point of view, it is quite magical that they approach a grand-looking throne; which, as they sit on it, announces them in whichever way they have written it on their little word tile.
"We are very much encouraging human interaction, and stories in all forms, so technology can enhance that. But it doesn't lead to the visitor by the nose."
The Story Museum is about making stories accessible to everybody. Jones says:
"We are very conscious of not being 'book bound'. Books are stories in one form. But our collection of 1001 story titles include stories in all forms, from films, through games, poems, songs, even ballet."
She says: "We think, for example, about what is a great way to engage a child of two, or younger than two, in stories. A child that is non-verbal can enjoy a story.
"So we are very much about making the stories accessible in many ways, with audio stories, performance, puppetry; that is the richness of the offer, and that is what makes it unique. We don't know of another museum that is doing what we're doing."
The Story Museum is a museum unlike any other
Four years on, Jones says, she is asked far less frequently what a Story Museum is.
"People used to ask, why are you a museum? It doesn't look like a museum.
"But as I say, no child ever left this building saying it didn't feel like a museum.
"The words most often used are 'fun' and 'enjoyment': not words that are often used about education sessions; but that's what children feel about their time here. They have no idea they are being educated by stealth, because they've had such a great time."
Oxford's Story Museum will reopen in 2020.
All images kind courtesy of The Story Museum, with credit to John Cairns, Andrew Walmsley and Adrian Cassidy.