V&A Dundee opened in September 2018 with a mission to explore design and inspire people. In April 2019, it made the shortlist for the biggest museum prize in the world, the Art Fund Museum of the Year. As the museum comes to the end of its opening year, Philip Long reflects on its progress so far.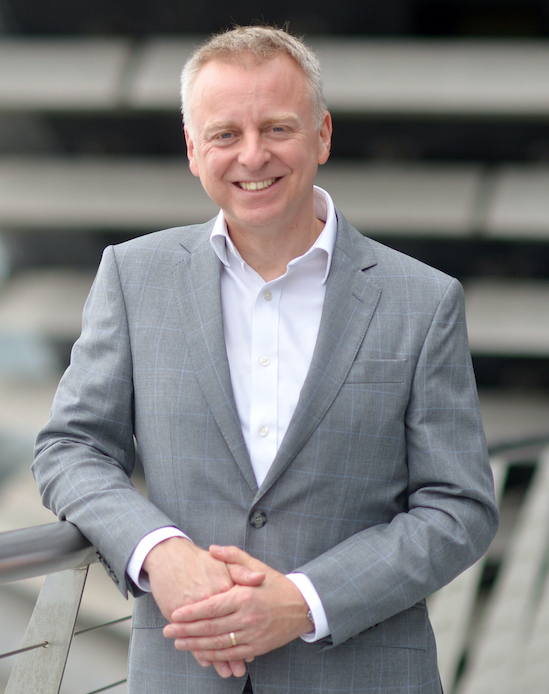 Philip Long is the Director of V&A Dundee. He spoke to Blooloop ahead of the opening in 2018 about what the museum hoped to achieve. Now, he looks back at a whirlwind opening year.
Why design is important
Long says, "The purpose of the museum is about helping people to understand design. And to explore why it is such an important part of their lives every day.
"Design creativity and approaches have always been a part of shaping the world around us, and how we interact with it. I believe that a public institution like V&A Dundee has a role to help develop that understanding. To help people experience in a richer way the design world, and to become involved in all of the opportunities that it presents."
Scotland's rich history of design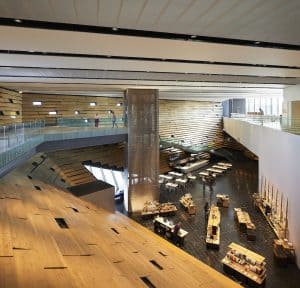 The galleries at the heart of V&A Dundee tell the fascinating story of Scotland's own design history. This international story explores Scotland's rich history of entrepreneurship, creativity and innovation.
"We're great believers in the importance of understanding our creative past," says Long. "I think the role that V&A Dundee has is all the more important. Until the galleries opened here, there were no permanent displays in Scotland about Scotland's extraordinary design history.
"Given the importance of creativity as part of our future, it's fundamental that we understand how good we have been at being creative, entrepreneurial, innovative and international in the past. It's the most fantastic position to be in, and inspires confidence in the future."
It is vital, Long says, that the V&A reflects Scotland's design heritage. "But it is equally important that we do it in a way that it inspires new creativity. So over the opening year, we've been working with artists, designers and all our audiences. And we want to continue to help that design heritage be understood through interpretation by creative people."
Philip Long on the importance of inspiring creativity
Long gives an example of how the museum does this. "In our Scottish design galleries, we have a display about an iron foundry that ran in Glasgow in the years around 1900. It was an enormous business that specialised in making cast-iron structures. It sent these around the world.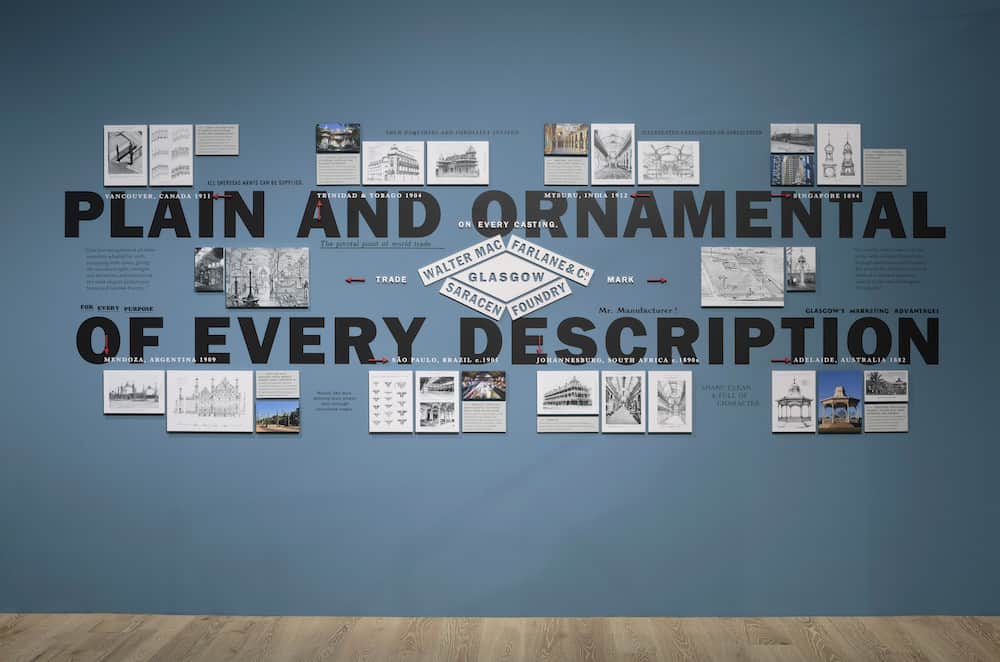 "It's hard to tell that story simply by looking at one of the pattern books. So we commissioned Maeve Redmond, a Glasgow based graphic designer. She has produced a special graphic work in the Scottish design galleries. This interprets the story of the foundry through her eyes."
An evolving exhibition space
The museum supports contemporary creativity by working to provide commissions and support. One of the exhibition spaces in the museum is the Michelin Design Gallery. Here, designers have an opportunity to explore the applications of design.
"At the end of our opening year, we are on our third exhibition so far [in the Michelin Design Gallery], says Long. "These are rapid reaction, quite agile exhibitions. We're working with designers to give a platform to how design is making a creative contribution."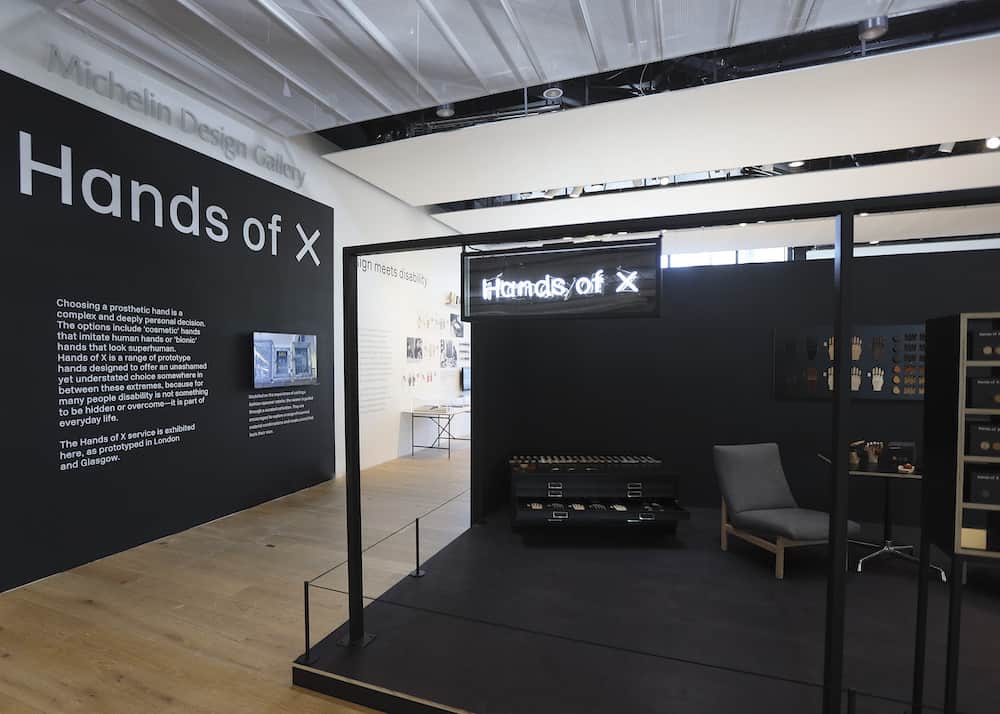 "At the moment, we have an exhibition called Hands of X: Design Meets Disability. This is a collaboration with designers Graham Pullin, Andrew Cook, Corinne Hutton and Eddie Small. It explores the design of prosthetic hands."
Hands of X: Design Meets Disability is realised in partnership with the University of Dundee's Duncan of Jordanstone College of Art & Design. It is also supported by players of the People's Postcode Lottery. It looks at the complex and personal process of selecting a prosthetic and proposes a new and nuanced approach to design. The exhibition runs until 1 September 2019.
A big challenge for V&A Dundee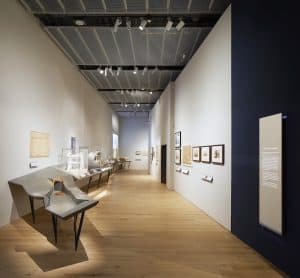 There are, of course, challenges inherent in developing a major new cultural institution. Long says: "Everybody works very hard to get it open. We did that, and we've been so pleased with the response during the opening year. We've even been slightly overwhelmed with the numbers of people we've had into the museum.
"But the reality of operating the museum and making it the very best it can be is different from all the considerations that go into setting it up.
"We've also been preoccupied with ensuring that we are ready to respond to our visitors," says Long. "We want to evolve how we work, and the sort of exhibitions, displays and experience that we provide."
Meeting expectations during the opening year
When opening a museum, there is a great deal of preliminary consultation and research. However, it is not until the institution is open that certain factors can become clear. For example, people's actual expectations and if they are being met. In this case, the question arose – what is required from a new organisation concerned with design, both now and in the future?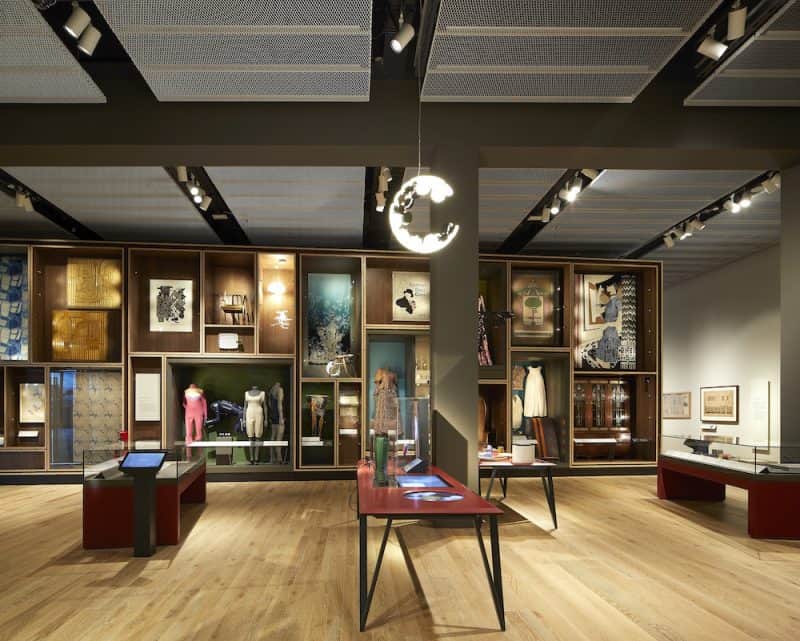 Long says, "That has involved us making changes to the experience. We are developing exhibitions that are even more proactive than we might have conceived a couple of years ago. And that's really exciting.
"It is a very live thing, not a static institution. We find that things work best when we develop the museum in such a way that its activities, whether it's the principle of the idea of the living room for the city or the exhibitions that we've just been talking about, involve people, and involve having a conversation with people.
"The Hands of X exhibition, for instance, invites people to be a part of it. They make choices about designing their own prosthetic. It's really exciting to see what people are producing. This two-way, collaborative approach results in an interesting dynamism."
Inviting conversations and engaging new audiences
"Museums have an important function in helping people look at things," says Long. "A museum that is going to work well now and in the future needs to go well beyond that. So, there are places where people come and have conversations. They can debate, meet and engage with the museum in many different ways."
Engaging new audiences is always a challenge for museums. "With V&A Dundee, because the displays are not static there is a lot of opportunity, both now and in the future, to think hard about that and to respond to it."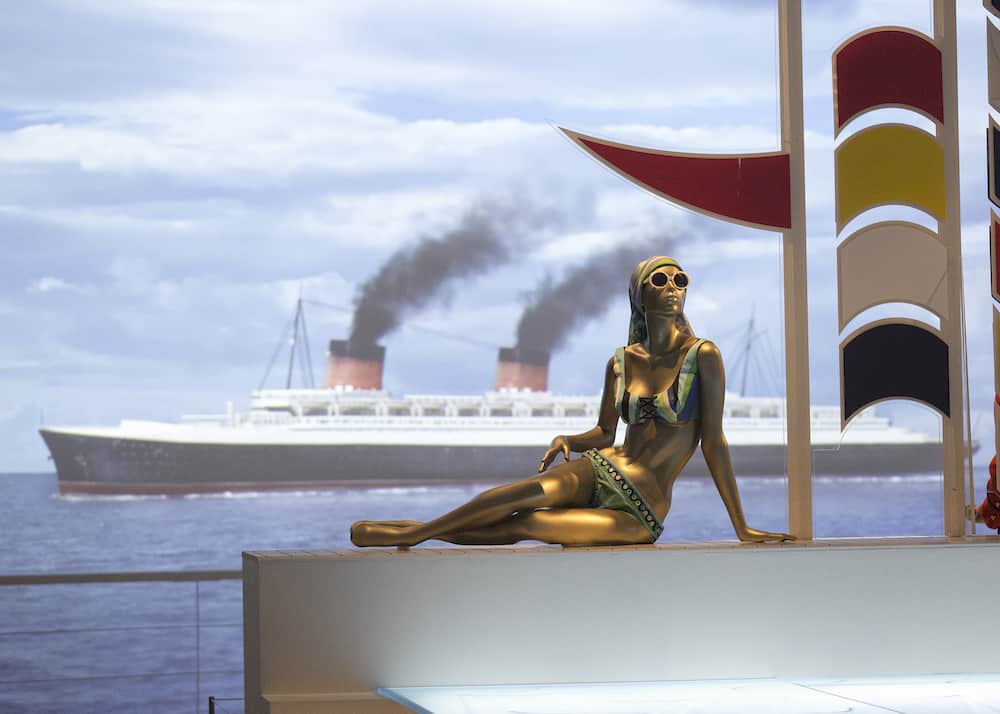 The museum is now on its second major exhibition, on the design of video games. This follows on from Ocean Liners: Speed and Style. This was the first major temporary exhibition at V&A Dundee and it closed in February of this year.
The ocean liners exhibition appealed to a particular, older demographic. However, the video games exhibition is already attracting a much younger audience.
"Most of the exhibitions in the future will be around the way that design will affect everybody's lives," says Long. "That gives us the opportunity to develop activities and ways of engaging that make the museum work for the broadest audiences."
Hello, Robot at V&A Dundee
V&A Dundee's next exhibition, following on from Videogames: Design/Play/Disrupt, is called Hello, Robot. This looks at the science and fiction of robots. It also explores the relationship between artificial intelligence and human beings.
"That is something which is relevant to absolutely everybody," says Long. "The exhibition looks at how AI is becoming a part of everybody's lives, from the nursery onwards."
These three initial exhibition topics are very different from each other. This shows how the V&A Dundee is working to attract the broadest audiences possible.
Long says, "One of the things we've seen is how important it is to involve a range of audiences. For example, people that might not think that the museum is for them. We've been working with a young parents' group during this opening year who have been helping us to develop the programs that they are now able to get involved in. And that's been inspiring."
V&A Dundee – a community museum
Long hopes V&A will be a community museum, along with its other functions. "I think that's really important. Design is something that touches everybody's lives, so it has to be about the whole community. It's not about the design profession. That's an important audience for us, of course. But it also has to be about how design can benefit people's lives."
Long talks about the imaginative interpretation of exhibits. He says: "The final section of Videogames: Design/Play/Disrupt is a sort of arcade section. It enables people to have a go at playing video games."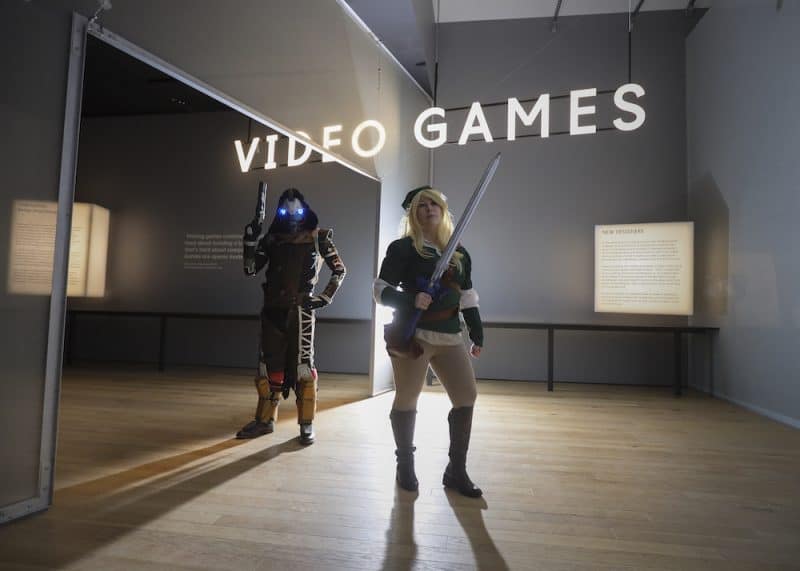 "Part of that is being developed in collaboration, or led, by our young people's collective. We have a group here who fall roughly between the ages of 16 to 25. So, we were able to not presume that we know how young people, a key audience for an exhibition like this, might want to experience it.
"It's really important to involve those audiences in the development of the interpretation."
Young people's collective
On the V&A Dundee website, there is an article written by one of the young people's collective. Someone who saw and was inspired by an object in the collections.
"It's the most inspiring piece," says Long. "Not because it's been written by a curator, but because it is by someone who has become part of the museum. She tells her personal story about arriving in Dundee, finding the object, and what the language of it means.
"That sort of interpretation is really inspiring, and that is our approach. We want to enable people as widely as possible to get involved. We want them to be a part of the conversation and interpretation of design."
Inviting contributions
This is a huge shift in thinking when one looks back to the museums of the recent past. "Twenty years ago, museums were on 'transmit'. Now, the museum is becoming a much richer experience. This is because of the contribution to its content that much wider audiences are making
"But of course what the museum needs to do is realise that. To put in place the processes and the culture that embrace that."
Upcoming exhibitions
The museum has just announced its programme for next year. The international retrospective on the iconic fashion designer Dame Mary Quant arrives in 2020. It will run from 4 April until 6 September. There will also be an exhibition on club culture, Night Fever: Designing Club Culture. This will be on display from 31 October 2020 to 14 February 2021.
Long says, "That one is very exciting, and an important part of why people will want to see V&A Dundee.
"But I think what is very important is to make sure that we're learning from everything that we have experienced during this opening year. We must respond to it, and make sure that it's feeding into how we develop the museum."
Room for growth at V&A Dundee
"At the start of V&A Dundee's opening year, we were very clear with ourselves that we hadn't done everything that we necessarily felt we should do by that point," says Long. "You've got to leave room to be able to make changes, and develop the institution once it is open. People begin to tell us what they think, what they expect, and what they want from the institution.
"So one real priority for us is to respond to those actions, and also to see how that feeds into how we evolve the museum, and how it grows, develops and matures."
Philip Long on planning for the future
After the opening year, the museum can now take time to consolidate the business. "We've learned a great deal about what the business of V&A Dundee is since we've opened," says Long. "We're learning how the visitor figures might begin to work, how the commercial activities might begin to work and support the activity. And also, how you re-focus the charitable aspects of its philanthropic giving. All of these aspects are crucial."
V&A Dundee, like all other charitable organisations, has a very serious business to run. "Profitability might be to do with different things. But without making the business run properly and in a sustainable way, you can't deliver on the charitable ambitions."
The museum team is also enjoying the work of putting together future programmes. Long adds, "It is an enormous pleasure to be able to announce these big exhibitions. The demands of opening a new institution are such that it's hard to give time to what the programme should be in the future.
"Now that the team has the time, it's important to be thinking about the future programme and the planning. Not just for the programme that's been announced, but for the programme years beyond that."
All images kind courtesy of V&A Dundee. Top image: V&A Dundee, © Hufton+Crow