The answer may be yes. It seems clear that Flying Theater installations are not only on the rise but have moved beyond the realm of something you only find in select theme parks.
The Walt Disney Company was one of the first to start this attraction trend with the creation of Soarin' Over California. It has been a stand-out day-one attraction since its opening at Disney California Adventure Park in 2001.
The basic idea of the attraction seemed almost more like a hybrid between the once-popular motion simulator attractions mixed with a large format projection screen system showing off the more natural landscape-oriented content typically shown at Imax / Omnimax theaters. A copy of the popular attraction followed on the east coast. Epcot's Soarin' Around the World then opened in 2016.
A concept suitable for infinite locations
Looking over the list of new attraction installations around the world in the last couple years, as well as those announced to be opening in the next few years, it now seems clear that there is a surge in Flying Theater installations around the world.
The technology has also evolved to allow for both large scale and small scale flying theaters. This means the concept is viable for an infinite number of locations, with options for nearly every conceivable footprint or needed capacity. The subject matter shown in most is also fairly simplistic. Guests enjoy an aerial tour of beautiful landscapes and scenery. This is where either the local region or as in the case of Disney's new films, a global tour of famous world landmarks are showcased.
The lack of a plot, storyline, and typically any need for special effects, makes these ride films easy to produce and localise to each market compared to traditional action-oriented simulator ride films.
See also: Triotech's Flyer to take your venue to new heights
Flying Theaters around the world
https://youtu.be/1sEOUh-HFyU
Along with the opening of Shanghai Disneyland in 2016, Disney opened its third flying theater attraction. This came along with a brand new ride film, which was also installed as an update to the company's California and Florida attractions. Disney has just followed this up with a brand new installation at Tokyo DisneySea in July 2019.
Breaking the mould of building these inside theme parks, FlyOver Canada opened in 2013 as a stand-alone attraction in a popular tourist corridor in Vancouver. Much like the Disney attractions, the goal was to showcase the natural beauty and landscape of Canada.
Futuroscope in France was able to convert one of their many media-based attraction pavilions and open their own Flying Theater called "LExtraordinaire Voyage" in December 2016. Europa Park, quick to identify the power of the concept as well, was right behind them. The park opened their wonderful Voletarium attraction in June 2017.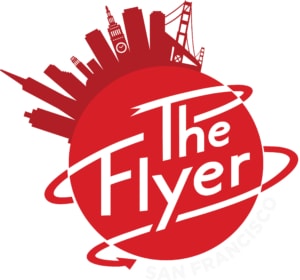 In January 2019, the very compact "The Flyer – San Francisco" flying theater attraction opened in California.
FlyOver Iceland, another localised version of the attraction concept, is currently finishing up construction. It is set to open before the end of summer 2019 in Reykjavik.
In addition, a number of medium and small-sized Flying Theater attractions have also been installed into various international markets. They include Taiwan, Japan, Abu Dhabi, China, South Korea and many others.
See also: Christie and Kraftwerk help bring Europa-Park's Voletarium to life
Upcoming Flying Theaters set to make their debut
Looking forward, a good number of new Flying Theaters are set to be opening in the next few years. The original FlyOver Canada attraction has proven so popular that they have just announced a second FlyOver Canada installation. It will be coming to Toronto in 2022 and located at the base of the CN Tower. This attraction will also feature a brand new ride film experience.
Dreamworld has been working on Australia's first flying theater attraction – Sky Voyager. It was originally expected to open in late 2018, but is now anticipated sometime before the end of 2019.
See also: CAVU Designwerks' Flying Theatre opens with great fanfare in Changsha, China
The first Flying Theater for the UK was announced to be coming in the next few years. This comes as part of a $300 million project planned for Blackpool Central. But I wouldn't be surprised if another location isn't able to set up their own first, perhaps at one of the region's theme parks.
It could be Legoland Windsor, as the company opened their first one at Legoland Florida in 2019 and has already announced that a copy will open at Legoland Billund in 2020. Both attractions will be themed around the fictional world of The Lego Movie film series.
Back in the United States, a new flying theater has also been announced for The Island at Pigeon Forge in 2021. This attraction will showcase the natural beauty of the local Smoky Mountain region that has helped put Dollywood on the map.
In addition, the company behind the FlyOver Canada and Iceland attractions has also announced their first US installation. FlyOver Las Vegas will be coming in 2021, showcasing not only Las Vegas but the Grand Canyon as well.
See also: Dynamic Entertainment to create Tennessee Flying Theatre
A bird's eye view of nature and popular landmarks
With all this in mind, perhaps I have answered my own question. If your local attraction does not yet have a Flying Theater in their design phase, perhaps they should.
This would be especially true if the region is known for having an abundance of natural beauty and popular landmarks that people travel to see, even more so if they are spread out and difficult to see them all at once on foot.
Hawaii is a great example, where tourists often select just one of the islands to visit. However, imagine being able to tour the sites of the entire chain of islands via a Flying Theater. This will allow you to have a better close-up of the island's volcanoes as compared to getting there on foot.
Time will tell if the trend of flying theaters continues, but I have a hunch it will.