AV Stumpfl, an award-winning creator of mobile and installation projection screens, multi-display and show control systems, has provided its PIXERA solution to the recently redeveloped Bodmin Jail experience in Cornwall, UK.
One highlight of the new attraction is the immersive Dark Walk exhibition, where AV Stumpfl's technology enables over 60 combined audio and timecode channels to be played out through just one PIXERA mini Director control unit.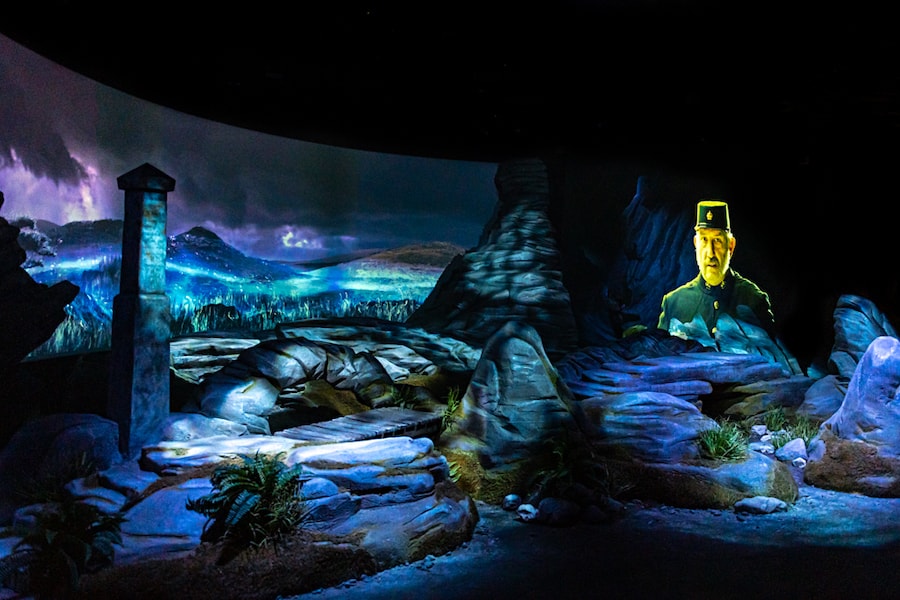 An atmospheric prison experience
Last year, Bodmin Jail reopened to the public following an £8.5 million makeover. The centrepiece of the experience is now the Dark Walk, which transports visitors back through Cornwall's haunted past. Sarner International, an award-winning design and audiovisual studio, was commissioned to deliver the technology that brings this experience to life.
"We used a whole gamut of AV and special effects technology to achieve the desired end product," says Ross Magri, managing director at Sarner. "This included holo gauze, smoke, Pepper's ghost illusions, wind, water and mechanical effects, all of which were fully automated and perfectly synchronised with the audio, video, and lighting effects."
In total, the Dark Walk includes 400 lighting fixtures, using 1,713 DMX channels across seven universes. It also requires 15 Digital Projection E-Vision 7500 Laser projectors as well as a discreet audio system with JBL speakers and Audac amplifiers. Together, this tech combines to creates an eerie atmosphere, complete with ghostly images and voices, as visitors journey back through the prison's dark past.
All of the AV content for the Dark Walk is played out by one AV Stumpfl mini Director master unit, which also controls five AV Atumfl media servers. The company's ultra-compact PIXERA solution was an ideal choice for this set-up, with two servers fitting in a 1U 19-inch rack.
Synchronising the exhibition
"The Pixera mini allowed us to synchronise all aspects of the exhibition," says Magri. "AV Stumpfl were very supportive during the early stages of the design and during the installation period. Having so many audio channels, in particular, proved a challenge, but AV Stumpfl were totally committed and pulled out all of the stops to make sure that the problems were resolved as quickly as possible."
Working with the project's production and creative teams, Sarner used a combination of wide screen edge-blended projection and projection mapping, making sure that all the technical requirements were met.
"Once we received the media, setting up playback was fairly straightforward and we are very happy with the end result," says Magri.
Following a challenging period of lockdown restrictions, the all-new Bodmin Jail Experience opened in October 2020 and immediately proved popular with audiences.
"While we could only operate the attraction with reduced numbers, the feedback from the public was great," adds Magri. "This was reflected by the visitor numbers where, at times, the show was running at full capacity."
Image credits: Ross Magri, Sarner International