Barco, the technology company focusing on innovative visualization solutions, has announced the latest products in its OverView range of LCD video walls: the OverView LVD-5521C and OverView KVD-5521C. These new LCD video walls continue the evolution of Barco's OverView range, complemented by its UniSee platform.
One key new feature is the fact that the video walls can now be monitored and controlled remotely, and they also support 4K streaming content. This makes the latest additions to the range an ideal choice for many different venues, from control rooms and broadcast studios to experience centres, corporate lobbies and boardrooms.
Quality images, remotely controlled
The OverView LVD-5521C and OverView KVD-5521C are 55" 500-nit LCD video walls, of the 1.8 mm (ENB) and 3.5 mm (UNB) seam generation respectively. The new products provide a balanced image across the whole video wall, thanks to Barco's Sense X algorithm for automatic and continuous colour and brightness calibration.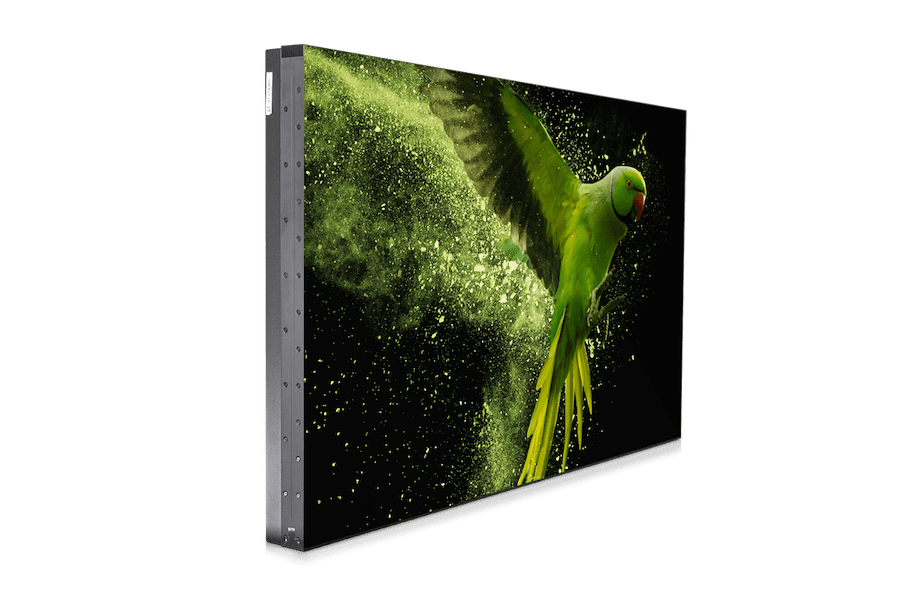 These new video walls also use Barco's Video Wall Manager software, so users will find it straightforward to install, configure and control them. Plus, Barco now offers the new Video Wall Management Suite, for cloud-based remote monitoring, diagnostics and control. This means that users can control the installed base from one central location, for lower operational costs and faster troubleshooting.
In addition, the OverView LVD-5521C and OverView KVD-5521C also support encrypted 4K streaming content. Product haze levels are useful for applications where reflections need to be carefully managed.
Value for money viewing experiences
"This new Overview LCD video wall range offers customers again a great viewing experience and more value for money," says Gerrit Vermeire, Director Product Management at Barco. "Together with our rear-projection cubes and direct-view LED solutions, we have a full video wall portfolio, making Barco the leading display solution provider.
"The accompanying service packs and Barco's content management hardware and software, allows Barco to offer complete visualization systems that deliver years of worry-free operation reconfirming our commitment to our target markets."
The new products will be shipping from July 2021.
Earlier this month, Barco announced that it is expanding its successful relationship with IMAX in order to collaborate on state-of-the-art laser light source technology around the world