We are delighted to announce the judging panel for the first Blooloop 50 Museum Influencer List. The list will be revealed during the V-Expo, October 13-15.
With the cultural sector enormously impacted by the global pandemic, 2020 has been a challenging year for the museum community. However, it has also seen museum professionals respond with creativity, passion and innovation.
The Museum Influencer list will see Blooloop, along with global museum planning and design firm,Gallagher & Associates, highlight 50 key individuals who have made outstanding contributions to the museum community in the past year.
Nominate your museum influencer for 2020 here. 

(Final day is Aug. 31)
After nominations close, our panel of judges will consider a long list of nominees. They will then come up with a final 50. Each of the judges on our panel has been chosen for their experience and expertise. With many decades working in the sector, we are confident our panel can help create a list that is properly reflective of this diverse, creative and vibrant sector.
See also: How might museums look different after the pandemic?
Meet the judges for the Blooloop 50 Museum
Influencer

list
Ngaire Blankenberg
In her 30+ year career, Ngaire Blankenberg has been as a story-teller (first as a television producer and director and then as a museum interpretive planner) and a strategic cultural consultant, working with television, museum consulting and exhibition design companies.
She was with museum and culture consulting company Lord Cultural Resources for 12 years, where she was Director, Europe for the last five. She was also Head of Content and Planning at leading Dutch museum design firm Kossmanndejong.
See also: How and why museums are collecting COVID-19 stories
Clare Brown
Clare Brown is Creative Director of the Washington DC Studio of Gallagher & Associates. With over twenty years experience in design for cultural institutions, her work focuses on applying contemporary design practices to exhibitions and pushing innovation in the design of museum experiences.
She is currently pursuing her Ph.D. in Experience Design at the University of The Arts, London, where she has a strong focus on integrated and collaborative design practice—especially through collaborative facilitation.
Clare is an experienced educator and speaker. She was previously the Head of Program for the Masters of Design in Exhibition Design at the Corcoran School of the Arts and Design at George Washington University.
She presents nationally and internationally about exhibition design and has published several articles including a chapter in Suzanne MacLeod's 2019 book, The Future of Museum and Gallery Design: Purpose, Process, Perception.​
Corinne Estrada
Corinne Estrada founded Paris-based international communications agency Agenda in 1995 and Agenda Pacific in Sydney in 2013.  For over 20 years, she has managed international communications for major museums, galleries, art spaces and  Capital cities across Europe.
Corinne has developed communication campaigns and global positioning for international organisations such as Tate, Victoria and Albert Museum, The National Gallery London and Guggenheim Bilbao.
She also worked with Anish Kapoor, Christian Boltanski and Anselm Kiefer among world famous contemporary artists, to promote their artwork at the Grand Palais in Paris.  She has built an extensive network of 20,000 cultural professionals across the world.
In 2000 Corinne also founded Communicating the Arts, the world leading Conference for cultural leaders and in 2008 founded Culture Business, a conference focusing on fundraising strategies.
See also: Maggie Appleton on the RAF Museum and the challenges of COVID-19
Jo Marsh
Jo Marsh is a Director of London-based strategic brand consultancy Winster Marsh. She has extensive experience of developing brand strategies for clients in the cultural and creative sectors. Jo helps organisations articulate what they stand for. She advises them how to utilise this clarity of positioning to reach their potential by building audience engagement, profile and revenue.
Jo's clients include: Serpentine Galleries, National Galleries Scotland, Kings Place, Roundhouse, Royal Museums Greenwich, Ateneum Museum, Helsinki and Natural History Museum of Denmark.
Jo is also Chair of Wysing Arts Centre in Cambridgeshire, an Arts Council National Portfolio Organisation.
See also: Nick Merriman of the Horniman Museum on diversity, reaching new audiences and COVID-19
Joyoti Roy
Joyoti has been working in the field of museums and culture for over seventeen years and currently heads Strategy and Marketing at the Chhatrapati Shivaji Maharaj Vastu Sangrahalaya (CSMVS), one of India's leading museums, in Mumbai.
She is interested in the social and civic role of museums and believes that arts institutions have the key responsibility to shape and reflect people's futures. Until 2017 she headed the Outreach Department at the National Museum, Ministry of Culture, Government of India. She has worked for both government and non-government institutions in India.
She was also a Charles Wallace India Trust Awardee for in 2008. This was for a fellowship programme in conservation of contemporary art at the Tate Gallery, London.
Joyoti was the Clore Leadership Fellow for Culture representing India to the UK in 2017–18 and worked with the Victoria and Albert Museum, London for their upcoming museum and collection research facility in East London.
Annette Welkamp
Annette Welkamp is the founding director of Culture Counsel, and is an experienced and committed international museum expert.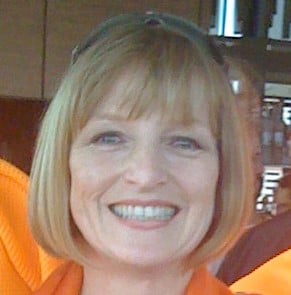 Culture Counsel is a Gulf-based consultancy that develops, implements and manages art, culture and heritage initiatives.
She has extensive experience in the strategic development of institutions, projects, exhibitions, and collections. She is also passionately engaged in curating and developing content for art and heritage exhibitions, experiences, and publications.
Her clients and employers have included museums, businesses, governments, collectors, artists and academia internationally. Her work has covered the Middle East, Asia-Pacific and Europe.
See also: Coronavirus shutdowns and home-schooling: how museums are providing alternative education
Charles Read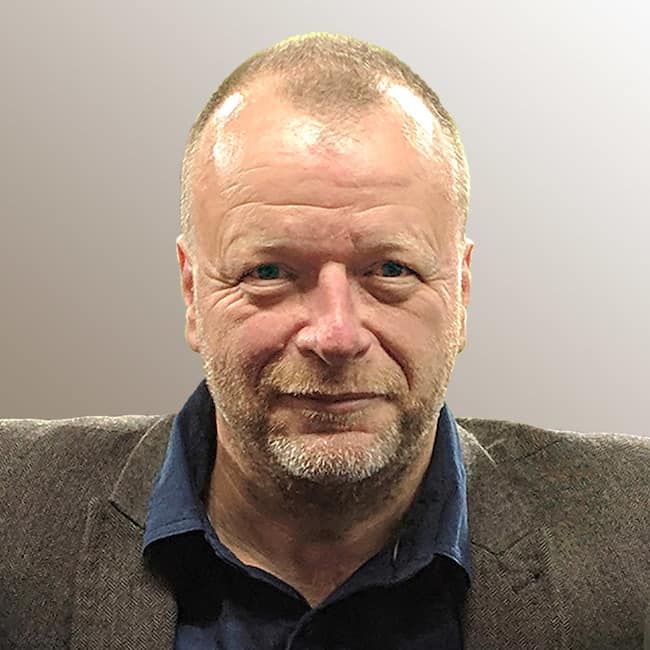 Charles Read is Director and co-founder of Blooloop. Blooloop has covered the visitor attractions business for over fifteen years. It covers trends and developments in the museum, cultural and heritage sector.
He has a background in law and publishing. Charles frequently speaks at international conferences about trends, technology and social media in the attractions sector.