The programme for blooloopLIVE is now available here. An unmissable opportunity to network and learn from key individuals shaping the future of the attractions industry. Don't miss out. Book now!
Hosted by PwC the event will take place at their Embankment Place offices on Friday September 14th and is followed by drinks and canapes.
Programme
The conference has four sessions, starting with a market overview and ending with a view of future technology.  In between we hear from attractions who are evolving for new markets and also discuss the future of retailtainment.
See the programme here.
Session 1: Landscape
We start the day with some solid market analysis to set the scene.  The keynote will be delivered by Mark Fisher, CDO of Merlin Entertainments who will give us the view of the future of the industry from the perspective of the world's second largest attractions operator.
Keynote: Mark Fisher, Chief Development Officer, Merlin Entertainments
Lesley Morisetti, Director, Morisetti Associates looks at the UK attractions market.
Philip Shepherd, Partner, PwC will talk about developments in the MENA region.
Session 2: Evolution
The visitor attractions industry is going through a dynamic phase of evolution. Our speakers in this session represent three different organisations who embody key trends – museum lates, overseas expansion and green tourism and adventure attractions.
Jane Finnis, CEO, Culture24 discusses Museum Lates and the role of museums in the high street.
David Harland, CEO, Eden Project International talks about Eden's overseas expansion plans.
Alistair Gosling, CEO, Extreme will explain the Extreme story and future developments in adventure attractions including Extreme Sheffield.
Session 3: Retailtainment
With the growth in online shopping and the decline of the High Street retailers are looking to provide customers with experiences. In this session we hear from three different view points.
Eddie Kemsley, CEO, KidZania London will chair the session and speak about what's new in retailtainment.
Nicole Srock.Stanley, co-founder of the dan pearlman group and CEO of the dan pearlman Markenarchitektur GmbH will look at the evolution of experiential shopping.
Barry Cox, Head of Business Development to Pradera Retail Asia will discuss leisure from the landlord's perspective with a particular interest in the Asian market.
Session 4: Tech
After an introduction in key trends from PwC's Mark Maitland, we'll look at the future of VR and the applications for LBE, followed by a view of the rapidly expanding eSports sector.
Mark Maitland, Media & Entertainment Leader, PwC will give an overview of developments and Convergence3.0, as well as chairing the session.
Gabi Salabi, Chief Commercial Officer, Triotech will discuss the challenges facing our industry from Industrial Revolution 4.0
Prof Andy Miah, Chair in Science Communication & Future Media at the University of Salford will talk about the massive growth and huge potential of eSports as a spectator experience.
Sarah Jones, global influencer in VR will talk about the future of the technology looking at storytelling and experience.
In addition, we'll hear from James Burleigh, chief ambassador of Merlin Entertainments' SEA LIFE, about the world's first beluga sanctuary.
Sponsors
blooloopLIVE UK is delivered by Blooloop in association with PwC.
Thanks to our sponsors without whom the event would not be possible:
PLATINUM
GOLD


SILVER


Supported by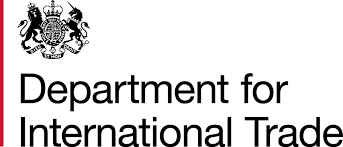 Video by:

For more information please contact Rachel at events@blooloop.com.