The CEO of Google's newest travel venture, Touring Bird, and Booking.com's Global VP for Experiences will be speaking at Arival – a conference dedicated to in-destination activities.
Google has just launched Touring Bird – a new tool that will aggregate and sell Tours, Activities & Attractions.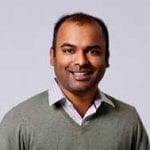 Touring Bird founder and CEO Lax Poojari will participate in a one-on-one interview with PhocusWire Editor in Chief Kevin May to close the Theater session on Wednesday, Sept. 26.
Booking.com has also branched out with the launch of Booking.com Experiences in the US. The biggest seller of accommodations worldwide announced the launch of its tours and activities service in several U.S. cities.
Global VP for Experiences at Booking.com, Ram Papatla, will speak at Arival on Thursday, Sept. 27.
Last Chance to Save tickets for Arival are still available for a limited time at a price of $995. The conference takes place between the 24th and 27th Sep 2018 at the Hard Rock Hotel & Casino in Las Vegas.