Gallagher & Associates, the internationally recognised interdisciplinary design studio, has announced that a virtual tour of the new US Olympic & Paralympic Museum is taking place, with SEGD.
Gallagher & Associates (G&A) is pleased to announce that a virtual tour of the newly-opened, highly accessible US Olympic & Paralympic Museum (USOPM) is taking place as part of The Society for Experiential Graphic Design's (SEGD) 'How Soon Is Now? Designing Change' series.
This four-week series explores museum design processes and practices, looking at how to create experiences in the physical and virtual realms for a diverse audience. On Thursday 6 August, G&A and partners will be participating in a virtual tour of the highly-anticipated new museum, which opened to the public last week.
This will be followed by a panel discussion on the design process behind the USOPM.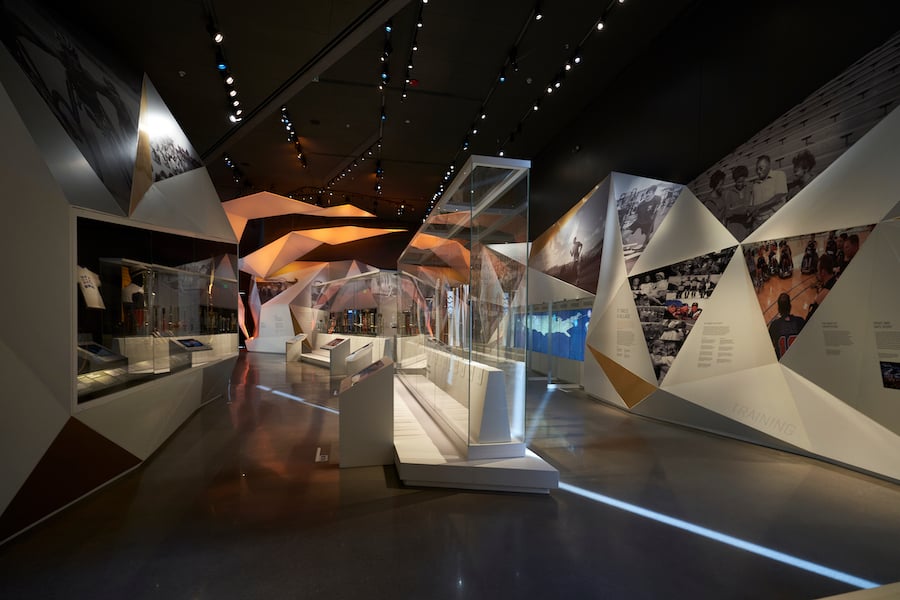 Virtual tour of USOPM
The exclusive tour will be led by USOPM CEO Chris Liedel, Al Salm of CREO, Carl Rhodes of G&A, Hayley Walsh of Centre Screen; and two Olympic and Paralympic athletes. This 90-minute tour will also feature audience discussion and Q&A and will be followed by an afternoon panel discussion. This will look at the universal design of USOPM – one of the most advanced and accessible museums in the country.
To find out more, click here to access the full agenda for the 1-month 'How Soon Is Now? Designing Change' event, which begins today. Registration is available here.
The USOPM in Colorado Springs was designed by Diller, Scofidio + Renfro of New York in collaboration with Anderson Mason Dale Architects from Denver. G&A provided early feasibility and master planning, exhibit and experience design, and operations management and executive leadership via Gallagher Museum Services.
It opened to the public on 30 July and features inspirational personal stories, simulations, activities and artefacts. Ahead of the opening, Blooloop spoke to Rhodes and Liedel about the design process, the goals of the new museum, and adapting to the challenges raised by the COVID-19 pandemic.