The Garage Museum of Contemporary Art in Moscow has teamed up with architectural firm SANAA to transform the Hexagon pavilion in Gorky Park into a new space for exhibitions.
The Hexagon, designed by Russian architect Ivan Zholtovsky, will have three exhibition galleries, as well as a library, bookshop and café. The building's internal courtyard will become a public space.
Dasha Zhukova, Garage Museum co-founder, said the Hexagon "will be revived by SANAA's thoughtful and sensitive design, allowing Garage to ground itself in Russian history while expanding into the current global conversation".
SANAA to revive the Hexagon
"We want to ensure that our building reflects our ongoing inquiry into the function, purpose, and responsibility of the modern-day museum," Zhukova added.
Located adjacent to the Garage Museum's main building in Gorky Park, the pavilion was constructed in 1923 to serve as the Machines and Tools Pavilion at the Agricultural and Handicraft Industries Exhibition.
"When we were invited to work on the Hexagon, we immediately began to think about whether we could somehow preserve the original layout and proportions. And whether we could create something that everyone would use," said SANAA's Kazuyo Sejima and Ryue Nishizawa.
Pavilion located in Gorky Park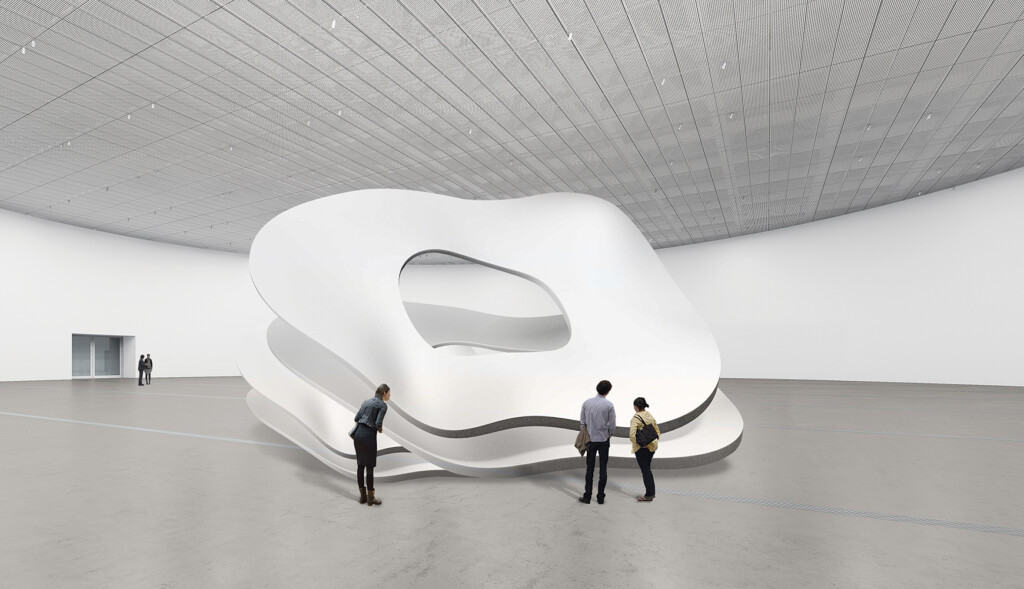 "Garage has always had a strong focus on the architecture of public spaces and their history, and this is very much in line with our practice," they added. "The Hexagon has a particular charm and we have tried to retain that in our design."
The Hexagon project will create 9,500 square metres of functional space. It is part of the ongoing expansion of the Garage Museum, founded by Zhukova and her former husband Roman Abramovich in 2008.
"With each of its buildings (Bakhmetevsky Bus Garage, Vremena Goda café) Garage has opened a new chapter in its program of reviewing and repurposing architectural heritage and, in the end, returning it to the contemporary context," said Anton Belov, the museum's director.