Leading designer of immersive experiences, GSM Project, has designed and produced the Canadian Olympic Experience in Montréal, Canada.
Located at the Canadian Olympic Committee's (COC) headquarters, the interactive and educational exhibit immerses visitors into the Olympics, focusing on the journey of some of Canada's leading athletes.
The Olympic experience has three spaces. In the first "My Profile", visitors can find out their athletic profile and experience various olympic sports through interactive installations.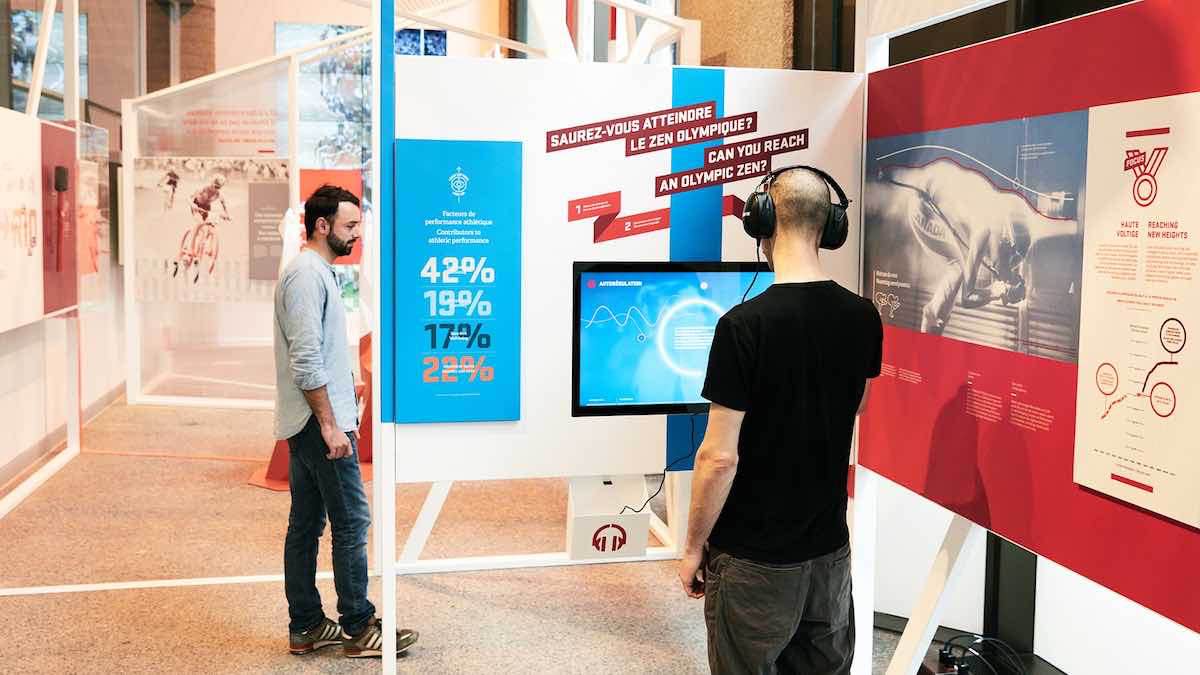 In the second space, "Their Journey", visitors can learn about athlete's mental and physical preparation as well as their success and failures at the Olympics. This space also celebrates moments in Canadian Olympic history with a wall of video archives and statues representing Canada's own athletes.
The final section "Our Moment" gives guests a first-hand view in an olympic stadium of what athletes feel in the moment's before their Olympic events.
"We integrated the emotional, interactive and informational aspects of the Olympic experience to really bring it to life for visitors. The interactive journey we created will let visitors immerse themselves into the reality of Olympic athletes throughout their process from mental and physical training all the way to their ultimate glory," explained Yves Mayrand, President and Chief Creative Officer at GSM Project.
GSM Project has designed exhibitions all over the world, including recently the Sally Hemings exhibition in Monticello and Science City in India.