The Heart of Europe, a luxury experiential tourism island destination off the coast of Dubai, is on track to open its first phase by the end of 2020, despite the outbreak of COVID-19.
The Heart of Europe will boast six themed islands that bring the best of Europe to Dubai. The attraction will feature cultural, dining and hospitality experiences.
Kleindienst Group developed the $5 billion master-planned heart-shaped island destination, which was originally launched in 2008.
The coronavirus pandemic has put a stop to construction across the world, but engineers, consultants and workers are speeding up works on the Heart of Europe.
Floating homes with amazing underwater views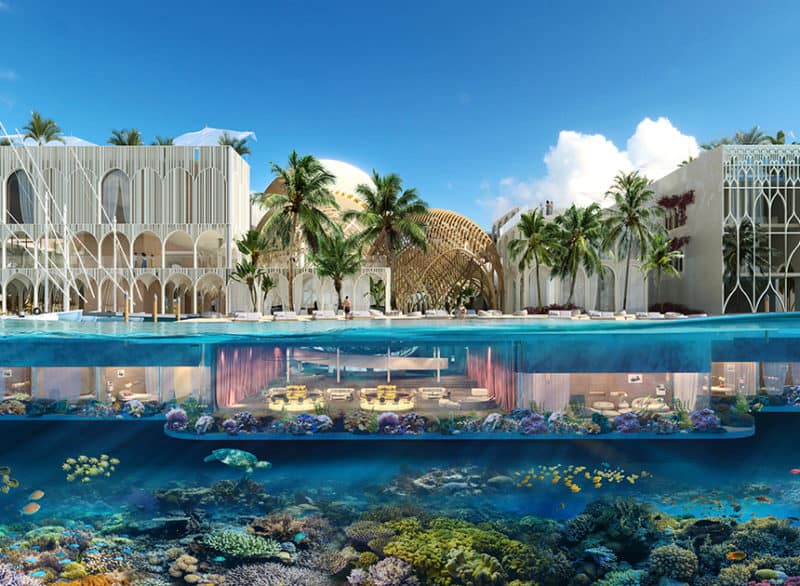 According to Zawya, construction is progressing fast, with a goal to open the first phase of the Heart of Europe by the end of 2020.
The first phase of the project includes Sweden Beach Palaces, Germany Villas, Honeymoon Island, Portofino Hotel and Côte d'Azur Resort.
The development will feature attractions including the First Underwater Hotel with Gym and Spa, the First Dedicated Wedding Hotel, the World's First Artificial Rainy Street, the First Floating and Underwater Living Experience and the World's First Outdoor Snow Plaza.
Connected to Honeymoon Island by jetties are the Floating Seahorse Villas, which are floating homes with underwater views of coral reefs.
Construction progressing despite COVID-19
Follow your heart on new adventures! #TheHeartOfEurope is a rare and safe haven on earth that is corona free, pollution free, sustainable and immersed in natural beauty. And with construction in full swing you will stay there pretty soon. Discover more https://t.co/bGRHreAkWy pic.twitter.com/vkzDelJLSY

— The Heart of Europe (@THOEDubai) April 26, 2020
"Projects like the Heart of Europe are so unique they require solid project management and team work, imagination, creativity, innovation and strong engineering prowess to achieve the vision, especially in a challenging offshore environment with sustainability at the heart of this mega project," said Josef Kleindienst, chairman of Kleindienst Group.
Sustainability will feature heavily at the Heart of Europe, with more than 100,000 coral reefs, as well as olive trees sourced from Andalusia, Spain.
As well as the hanging gardens, the Heart of Europe will offer sustainable entertainment with zero emissions, including a hologram circus and synchronised swimming shows.