The Hip Hop Hall of Fame + Museum has exclusively told Blooloop that the Hip Hop Hall of Fame Café & Gallery will open in Harlem, NYC in 2021.
The flagship restaurant will spin-off as planned with its own location in Harlem. It will be a co-branded and themed café, sports bar, gift shop, concert lounge, and museum gallery.
The plan is to honour hip-hop icons with menu items that celebrate their lives and careers, with potential menu items including the Biggie Burger, Tupac Steak, and Snoop Dog Beef Dogs.
Biggie Burger and Wu-Tang Killa French Fries in NYC
Additional items at the eatery could include Queen Latifah's Seafood Platter, Phife Dog Hot Dogs, and Wu-Tang Killa French Fries.
Deserts and beverages may include a Cardi B Strawberry & Creme Cheesecake, Megan Thee Stallion Chocolate Mousse Cake, MC Lyte Lemonade, and Ice Cube Frozen Drinks.
Meanwhile, the Hip Hop Museum Gallery will debut with a themed exhibition titled 'Hip Hop Activism & Black Lives Matter'.
This will feature a series of presentations on how hip-hop music and artists have been at the forefront of the new civil rights movement.
It will also explore how Black Lives Matter (BLM) and hip-hop have become a unifying voice of leadership, protests and a force for socio-economic empowerment.
In addition, the Hip Hop Arts & Media Academy will relaunch inside the Hip Hop Hall of Fame Café with a 'Culinary Chef' programme, part of the youth 'Hip Hop Education Programs'.
The Hip Hop Hall of Fame Café & Gallery will operate independently and expand nationally and internationally, launching its own 'IPO stock offering' in 2021.
The plan is to aggressively expand over the next 7 to 10 years in 10 cities across the US, with the first international sites to open in 2022.
Gallery will explore civil rights and Black Lives Matter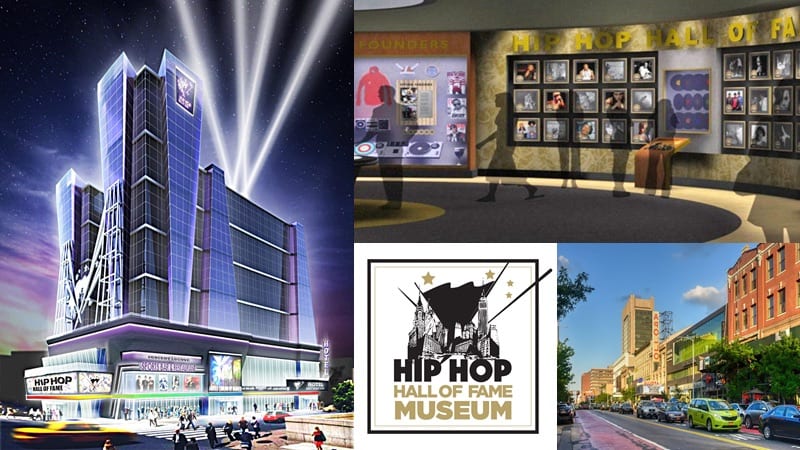 The Hip Hop Hall of Fame + Museum & Hotel, which is the main project in Manhattan, NYC, is on track to break ground in 2021 and open in 2023.
It will include a museum, hotel, residential apartments, retail mall and entertainment venue, making it an enormous attraction for New York.
The 'Hip Hop IPO' Private Stock Offering Development Fund will go live this autumn, providing an opportunity for investors to become an equity owner in this historical project.
Blooloop recently spoke to the man behind the venture, JT Thompson, who is the creator and executive producer of the Hip Hop Hall of Fame Awards.