Studio Egret West has unveiled masterplans for the next phase of development at Horniman Museum & Gardens, which involves enhancing the visitor experience and making the attraction more accessible.
The masterplan and landscape architects will work with the Horniman Project Team to develop proposals for a series of projects.
Plans involve building a new garden arrival square with an all-weather picnic pavilion, and a spacious reception with better facilities.
New reception, picnic pavilion and gardens
The Horniman's museum spaces will also be reorganised and reimagined, including the Natural History gallery and Aquarium.
The masterplan also includes building a Nature Zone and Kindercafé, creating a family-friendly play destination in the Gardens.
The hillside will be reshaped to make terraced gardens, called Stepping Gardens, featuring improved toilets and a café or pavilion at the top of the hill.
Creating a family-friendly play destination
Finally, the proposal includes developing a Horticultural Hub and a Winter Garden – an outdoor winter garden experience.
Nick Merriman, Chief Executive for the Horniman, said: "Studio Egret West stood out for us during the tender process because of their extensive experience, their consultative practice, their enthusiasm for the Horniman as visitors themselves, and their creative yet realistic take on what our future could look like.
"We're excited to work with them to develop a framework for the Horniman."
Studio Egret West's proposals are now on display in the Horniman's Gallery Square, summarising the work done by the company, alongside Fourth Street, Expedition Engineering and Michael Copeman.
Museum spaces will be reorganised and reimagined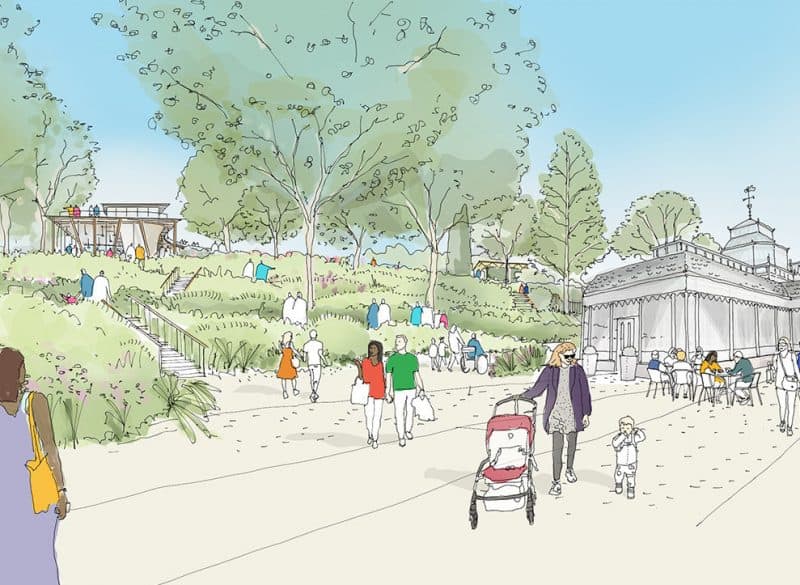 David West, Founding Director of Studio Egret West, said: "We are delighted to work with the Horniman, an institution and place that we have much personal affiliation and admiration for.
"We see so much potential to expand the nature and breadth of the draw of the Horniman Museum and Gardens through carefully considered interventions and programmes within a multi layered landscape."
Images: Studio Egret West