Leading provider of interactive digital museum guides, Imagineear, has brought a new exhibition to life featuring travel trunks designed by fashion legend Louis Vuitton.
Legendary Trunks – The Exhibition includes exquisitely-crafted luggage created by Louis Vuitton for Hollywood icons Judy Garland and Lily Pons. It was created by Dutch theme attraction company Jora Vision.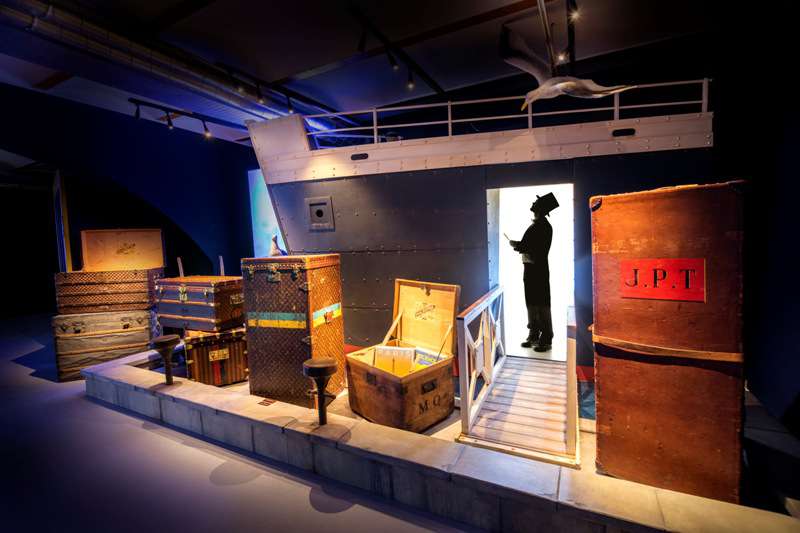 Appropriately enough, it is a travelling exhibition. Following its highly-acclaimed debut in Amsterdam, the exhibition now moves to Gothenburg. Over 300 pieces are showcased, all belonging to a private Swedish collector, with some dating back as far as 1850. Collectively, they provide a snapshot of the style and glamour of the golden age of travel.
Highlights include Ernest Hemingway's library trunk
Stories associated with the trunks are woven through the interactive, immersive attraction, and reveal secrets of celebrity ownership, powerful personalities, exotic travel, elegance and adventure.
Highlights include US President Franklin D Roosevelt's wardrobe trunk, a shoe trunk belonging to Lily Pons and Ernest Hemingway's library trunk.
Imagineear was tasked with bringing these rich histories to life for the Amsterdam debut, in line with the vision of the curators. The company developed multimedia content using the voices of actors to transport visitors on a journey through the experience. The guide portrayed three typical, imaginary travellers of the period: a gentleman explorer, a photo-journalist covering celebrity stories and a slightly bored, super-rich young woman.
Visitors to the exhibition at Beurs van Berlage accessed the guide via Imagineear's MPti™touch-screen devices. The guide was produced in both Dutch and English.
Legendary Trunks – The Experience now moves to Galleri Fredstan in Gothenburg, Sweden and opens from March 16th to August 19th 2018.
Imagineear creates unique and tailored content to engage visitors and bring stories to life at museums, sporting venues, galleries and more. The company designs and builds robust hardware and intuitive software applications to enhance visitor experiences around the world.