Lagotronics Projects, the media-based attractions specialist, has announced it will again be working on the CORPUS attraction when the educational experience expands to China next year.
Lagotronics will be installing all audiovisual and show control equipment for the new CORPUS experience, as it did for the original attraction in the Netherlands. The new attraction will be located in Ma'anshan, near Nanjing, and is expected to open summer 2020. Further locations across China are also planned.
A journey through the human body
CORPUS is a unique educational experience, where visitors get the chance to take a journey through the entire human body. Guests will learn about how the body works, as well as finding out useful facts on healthy living, nutrition and exercise. A visit to CORPUS is both entertaining and educational. Visitors enter the large-scale model at the knee and make their way through different parts of the body, exiting at the brain.
Henri Remmers is the founder of CORPUS and president of CORPUS World Wide. He signed a license agreement together with the Chinese investment company a few months ago. "As in many countries of the world, health is an important issue that needs lots of attention in China. CORPUS China will contribute to improving public health" says Remmers.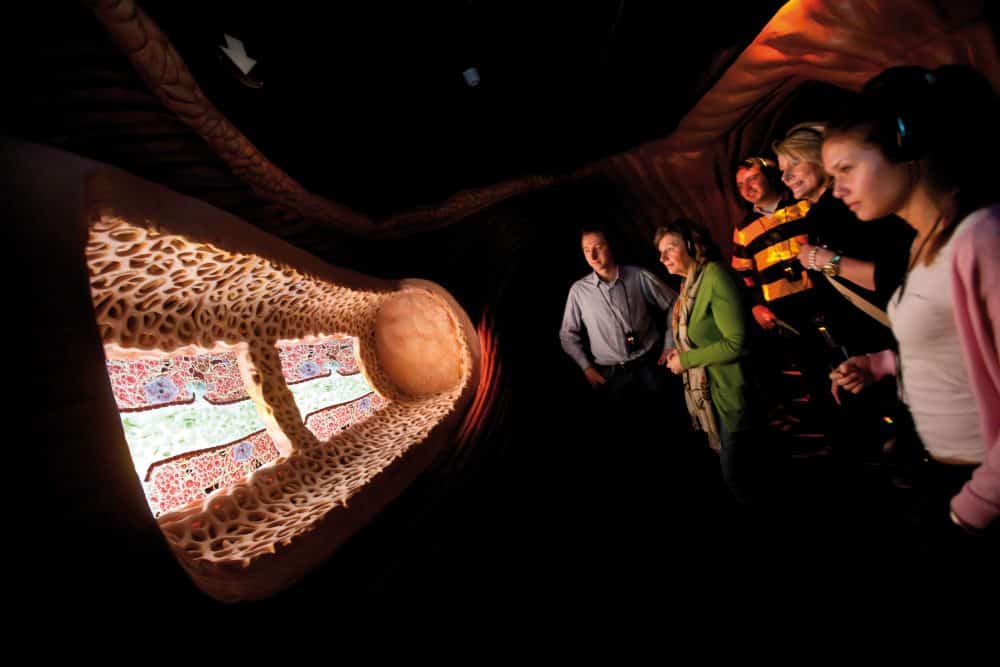 Mark Beumers, CEO Lagotronics Projects, says: "Just like the Dutch Experience Center, CORPUS China will be a surprising and educative journey through the human body for all ages! We're proud that our technical equipment makes this interesting journey an even more impressive experience!"
Lagotronics recently delivered an interactive dark ride in Japan, branded to its Farm Fair IP. Guests can enjoy the new attraction, named Farm de Bang Bang, at Nagashima Spa Land. It's a shooting ride with a comical, farm-themed 3D experience. The company has also announced an educational VR project in the Netherlands, which depicts everyday life in Ghana.