In response to the coronavirus pandemic, the British Museum, Science Museum, Natural History Museum, Tate and V&A are temporarily closing in London. This comes after Prime Minister Boris Johnson advised people to avoid public venues during COVID-19.
Hartwig Fischer, director of the British Museum, said in a statement: "We've taken this decision with a heavy heart but our absolute priority is the health and safety of our staff and visitors.
"At present we don't know when we'll be able to reopen but we hope to be able to provide further updates soon," added Fischer.
"We'll be updating and adding to digital content during the period we're closed to allow visitors to stay in touch with the museum.
V&A closes all four museums in UK
"We'll share our collections, research and programmes in new ways that will not require a trip to the museum."
The museum remains accessible via digital channels, and is offering virtual tours, access to the collection, and school resources.
Meanwhile, the V&A has closed its South Kensington site, as well as the Museum of Childhood, Blythe House and V&A Dundee.
"The health and wellbeing of our visitors and staff is our highest priority," reads a statement. "In line with the latest advice from Public Health England, all V&A sites will temporarily close from 18 March."
NHM shuts sites at South Kensington and Tring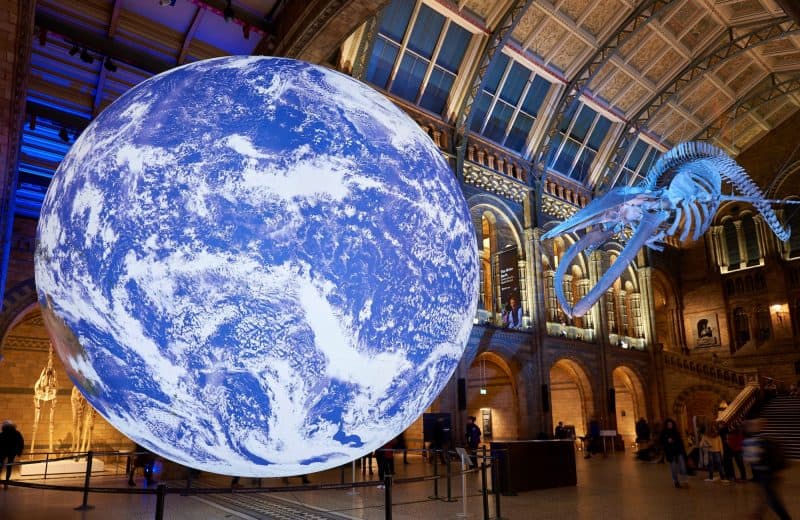 Natural History Museum buildings at South Kensington and Tring are also closed to the public, following advice from the Prime Minister.
NHM said it expects to reopen in the early summer, and that it "will continue to update our website with brilliant content that connects people with the natural world".
Tate's four galleries – Tate Modern, Tate Britain, Tate Liverpool, Tate St Ives – are temporarily closed until at least May 1.
The Science Museum Group has also temporarily shut its five museums until further notice, including the Science Museum in London.
British Museum accessible via digital channels
Also closed are the National Railway Museum in York, Science and Industry Museum in Manchester, National Science and Media Museum in Bradford, and Locomotion in Shildon.
"While our doors will be closed for a while, our collection – and the inspirational stories it contains – will remain open to you online," said Sir Ian Blatchford, director of Science Museum Group.
"Our talented teams, who have dealt so professionally with the challenges of the past few weeks, will find new ways to ignite your curiosity and lift your spirits during some difficult days ahead."
The Museums Association (MA) has issued advice on its website, and director Sharon Heal has called on the government to support the museum sector during this crisis.
"We are calling for an emergency fund to be created to support museums through this difficult period," said Heal.
"The government had earmarked £120m for a 'festival of Britain' in 2022; we believe this should now be made available to support museums at risk of permanent closure as a result of the coronavirus epidemic."