Mine, a new exhibition from Simon Denny, has opened at Tasmania's Museum of Old and New Art (Mona), featuring new sculptures, a giant board game and augmented reality.
Provocative and unconventional, Mona is located within the Moorilla winery on the Berriedale peninsula in Hobart. It has been famously described by its creator David Walsh as a "subversive adult Disneyland".
Mine, in the words of Denny, acts as a 'theme park to extraction', exploring mining, data collection, and augmented reality.
The exhibition includes a giant version of classic Australian board game Squatter, featuring large replicas of mining machinery, as well as Extractor – another board game that doubles as an exhibition catalogue.
'Subversive adult Disneyland'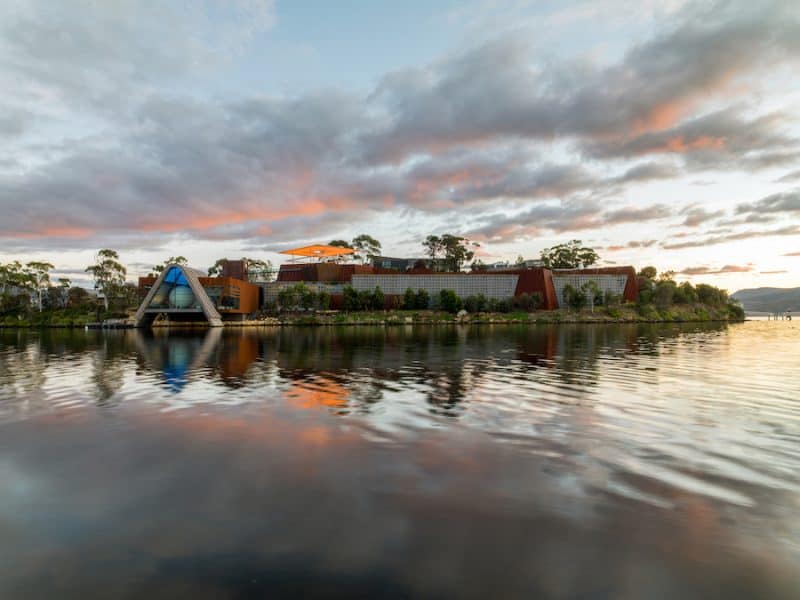 "The show is about systems. It's about how systems organise people, and the game is the perfect diagram," Denny told The Guardian.
"My aim is to give people a very visceral experience of these interrelated ideas which I think are very important. To give them something tangible to walk away with, to hold on to."
Also at Mine is a human-sized Amazon worker cage, home to the proverbial 'canary in the coalmine', and in the final room, sculptures by a variety of artists depicting humans at work.
Visitors will meet the endangered King Island Brown Thornbill via augmented reality, which operates throughout the exhibition.
Mining for data with Mona
Mona's O, a portable touchscreen device, serves as the museum's map, information centre, and exhibition pamphlet. It replaces wall texts in the museum, providing users with stories, essays, music, interviews, and more.
The O is free and can be downloaded as an app on iPhone, and allows users to save their visit and access the content at home. All the while, the O collects your data for Mona's use.
Mine is open now and runs until April 13, 2020. The exhibition is curated by Jarrod Rawlins with Emma Pike from Mona.
Images: Mona