According to the LA Times, the city of Anaheim has approved building permits for projects including a bathroom overhaul, a retail outlet, a microbrewery, a character meet-and-greet area, and improvements to behind-the-scenes buildings.
The construction permits assess the value of the work so far at more than $14 million. One of the permits, approved on Wednesday (June 12), allows for a 2,071-square-foot merchandise outlet, with three attached canopies.
Disney representatives have declined to comment on the permits, recorded at Anaheim City Hall, or on the type of attractions at the new land.
Spider-Man and the Avengers

More details are expected to be released at D23, taking place from August 23 to August 25 at the Anaheim Convention Center.
A Bug's Land at Disney California Adventure closed in September to make way for the new Marvel-themed area and attractions. Construction is happening behind a temporary wall that reads 'Stark Industries'.
The Marvel area will be anchored by Guardians of the Galaxy – Mission Breakout. Details of specific rides have not been disclosed but they will be based on Spider-Man and characters from the Avengers franchise. The first new attraction is expected to open in 2020 with others to follow.
However, the area may not be named for Marvel, the publisher behind the franchises, due to a contractual rights issue.
Marvel attractions in Paris and Hong Kong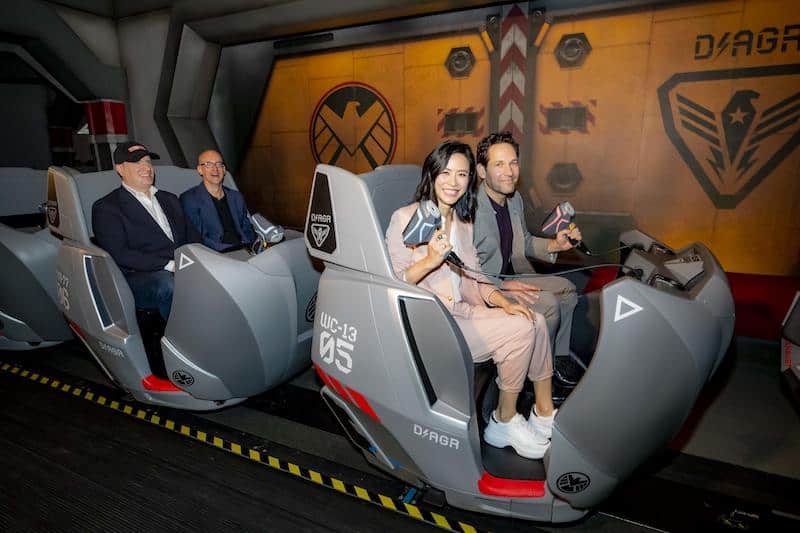 Marvel attractions are also in development at Disney parks in Hong Kong and France. Ant-Man and The Wasp: Nano Battle! recently opened at Hong Kong Disneyland Resort, with Paul Rudd in attendance.
It's the second Marvel-themed attraction to open at the park, following the Iron Man Experience, which opened last year.
Images: Disney