Museum Connections, the international exhibition for museums and cultural sites, took place from 15 – 16 January 2020 at the Paris Expo Porte de Versailles, and was filled with networking and professional development opportunities, alongside a packed trade show.
Museum Connections is proud to report the success of this year's conference and trade show, which once again provided two days of quality content for attendees in Paris. Over 3,500 professionals from the museum and cultural sector took part in the event, where they could browse new technologies, share experiences and explore the latest trends.
During Museum Connections 2020, 12 international conferences took place, with presentations by 53 leading speakers, from key institutions such as Centre Pompidou, Muséum National d'Histoire Naturelle, RMN – Réunions des Musées Nationaux-Grand Palais, National Gallery of London, CMN – Centre des Monuments Nationaux, Musée d'Orsay, and the Rijksmuseum.
The future of museums
These educational sessions were grouped into four key topics: The Future of Museum's Communities, The Future of Museum Immersion, The Future of Retail and The Future of Mediation.
On the trade show floor, attendees enjoyed MuseumShop and MuseumTech, where a total of 365 exhibitors were on hand to demonstrate a wide range of products and solutions, from 22 countries.
This year's event saw the first Start-up Village, where 33 companies presented innovative projects looking at the visitor experience, flow management, communication and more. Also in the MuseumTech section, there was a huge selection of new tech on show, including holograms, VR, AR, interactive furniture and more.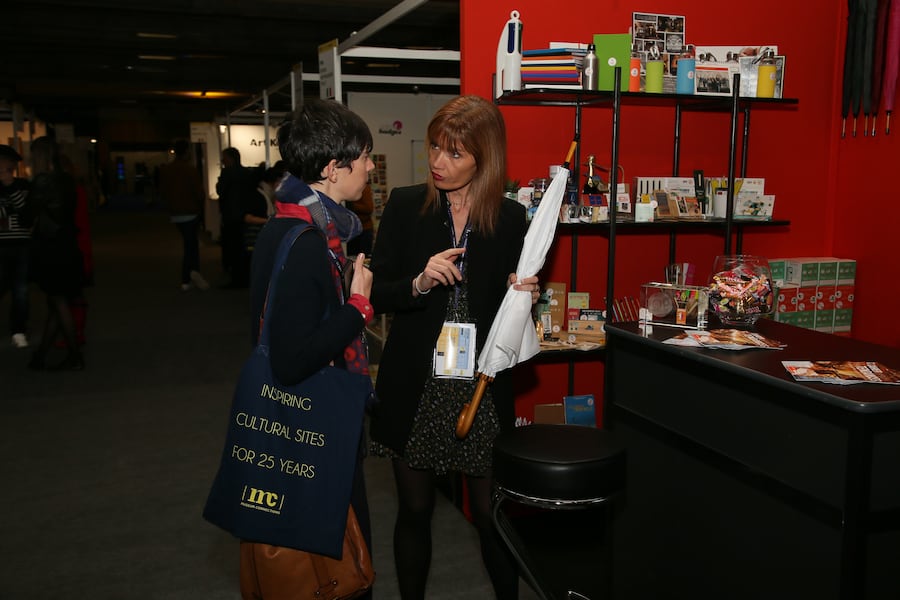 Meanwhile, at the MuseumShop, exhibitors highlighted many quality products, including sustainable ranges, locally made items and products for children. The show also included a pop-up store where attendees could learn insights into best practice for museum shops.
Networking and professional development
Museum Connections 2020 also featured a successful matchmaking programme, which facilitated 300 business meetings.
Attendees responded positively to the event. "Thanks to Museum Connections, we got good visibility. We were able to establish quality and relevant contacts and we were able to confirm that we are at the heart of the cultural community," said a representative of Maison Petit point.
"We were able to make good business contacts, especially international ones, Chinese for instance. It's good to build this kind of relationship in the future," said a spokesperson for Ateliers des Facs Similés du Périgord
Following on from this year's successful event, Museum Connections 2021 will be held from 20 – 21 January 2021 at the Paris Expo Porte de Versailles.