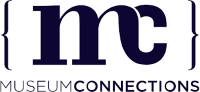 Profile
Museum Connections help culture and tourism professionals find new products and services to promote their venues while increasing their own resources.
Visitors are increasingly demanding unforgettable experiences. Museums and cultural institutions have been addressing the challenges of our time through economic and strategic innovations: virtual reality, merchandising, tour applications, creative staging and more.
Our Annual Event
Museum Connections is an international exhibition for museums and cultural sites. With over 400 exhibiting companies and over 40 participating countries, it is the perfect setting to connect you to innovative exhibitors and show you the new market trends. You will be able to meet with decision-makers from the cultural field. On the exhibition floor, you can meet with exhibitors, and test the latest devices and ideas.
Come to one of our conferences with internationally acclaimed speakers and discuss concrete case studies in our small group workshops.
Our next event takes places from 15-16th January 2020 at Porte Expo in Paris.