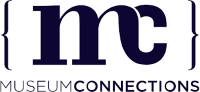 Museum Connections help culture and tourism professionals find new products and services to promote their venues while increasing their own resources.
Visitors are increasingly demanding unforgettable experiences. Museums and cultural institutions have been addressing the challenges of our time through economic and strategic innovations: virtual reality, merchandising, tour applications, creative staging and more.
Our Annual Event
International trade fair, focussing on the business challenges of cultural and touristic venues, Museum Connections highlights trends and innovations to inspire and imagine tomorrow's cultural experience.
Museum Connections brings together professionals in the curation, optimization and value creation from museums and cultural venues, in January each year, in Paris, Porte de Versailles Exhibition Centre.
Our next event takes places from 20-21st January 2021 at Porte Expo in Paris.