The Museum of London has released designs for its £332m relocation to West Smithfield. The attraction is moving to its new home in 2024.
The design team is led by Stanton Williams and Asif Khan with Julian Harrap Architects. Visitors will be able to see and comment on the latest plans as designs are going on display at West Smithfield and at the Museum of London's current site at London Wall from Friday, July 5.
The new Museum of London will exhibit more of its collection, and hopes to become a world-class centre for learning. It also aims to increase its night-time offering.
Sharon Ament, Director of the Museum of London, said the museum will "transform what a museum should be" and "become a shared space".
She continued: "As people will see from our latest design concepts, it will be a totally porous space available night and day to welcome all of London's visitors.
"We'll showcase the London Collection, our seven million objects, and tell the story of London and Londoners in some of the best examples of British architecture in the city."
Museum of London will be a 24-hour cultural destination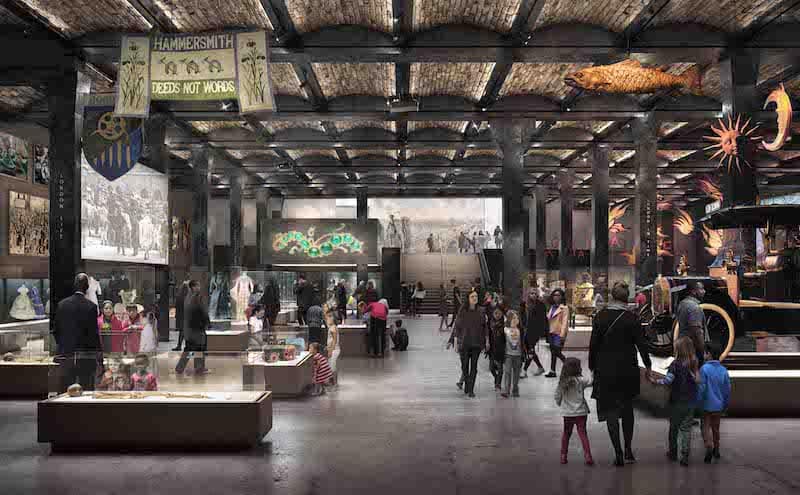 "It's been remarkable working with such a creative group of architects and designers who have delved deeply into an equally remarkable set of buildings," she added. "We're looking forward to sharing the plans and hearing people's feedback which we'll reflect on as we progress into creating more detailed designs in the coming months."
Mayor of London, Sadiq Khan, said: "This spectacular new home for the Museum of London will cement its place as one of our city's cultural gems and open up the museum at all times of the day. It is a landmark project that will reveal the fascinating history of our city to millions of Londoners and visitors to the capital every year."
The museum now has an updated budget of £332 million, following detailed studies on the building. The original budget was set at £250 million.
Celebrating the historic buildings of West Smithfield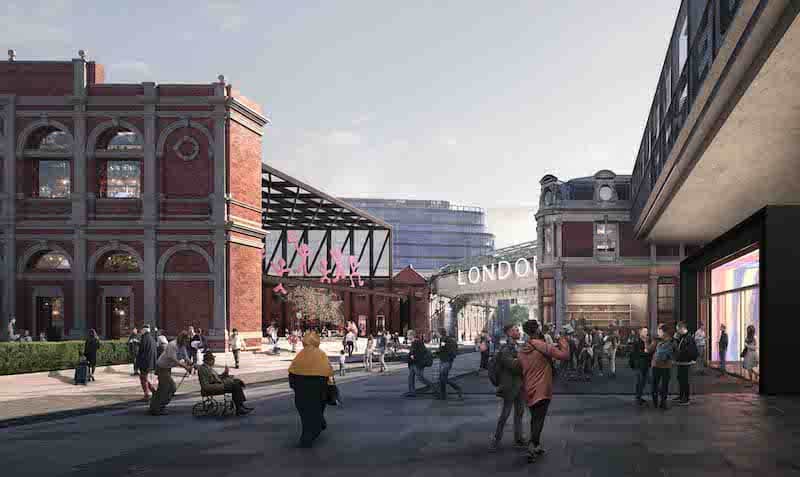 The Museum of London's fundraising target is £70 million, with the institution already raising £26.5 million. The City of London Corporation has agreed to £192 million in funding, while the Mayor of London has agreed to £70 million.
The next stages involve submitting a planning application by the end of 2019, with an opening scheduled for 2024.
Back in 2017, Sharon Ament spoke to Blooloop about the Museum of London's upcoming developments and relocation.
Images: Museum of London