Parques Reunidos has decided to terminate the contracts for the opening of indoor leisure centres in Lisbon, Madrid and New York, at an estimated cost of €42 million.
The Príncipe Pío, Madrid and Times Square, New York attractions were a partnership between Parques Reunidos and Lionsgate.
The first Lionsgate Entertainment City in NY was due to open in 2019, while the Madrid location was set to open in 2020, with interactive experiences based on The Hunger Games, The Divergent Series and Mad Men.
Attractions would have included a challenge course, climbing wall, state-of-the-art motion simulator, 4D theatre and LBE VR experiences.
Lionsgate Entertainment City in NY and Madrid terminated
The termination comes after the company reviewed its strategy, confirming that it will continue with its Nickelodeon Lakeside project.
Parques Reunidos opened three indoor entertainment centres in Spain in 2017 and 2018 – Atlantis Aquarium in Madrid's Intu Xanadú mall and Nickelodeon Adventure centres in Murcia's Thader and Madrid's Intu Xanadú malls.
However, as the above attractions' results are below the expected return, the company is saving money by axing three of its upcoming projects.
Meanwhile, Parques Reunidos is buying Wet'n'Wild Sydney for A$40 million (€25 million). The water park is also changing its name to Raging Waters Sydney, and has announced major enhancements.
Parques Reunidos buys Raging Waters Sydney for A$40m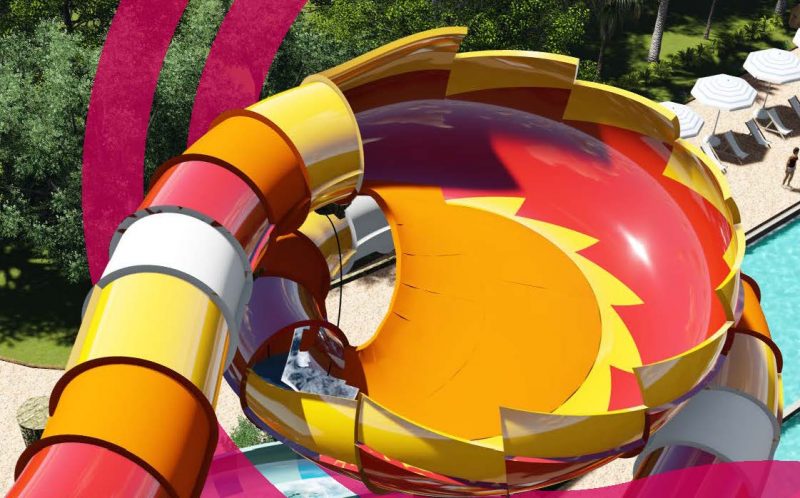 "We are committed to investing in the future of the park through new attractions, infrastructure and services," said Parques Reunidos CEO, Jose Diaz.
A new slide, called Whirlwind, will open in November 2019. Changes to the park include new F&B outlets, refurbished shopping locations, new payment plans for Season Pass, new family VIP cabanas, and more.
Raging Waters Sydney General Manager, Tony Brancazio, said: "I hope our guests are as excited as I am about Raging Waters Sydney! We have listened to our guests and have made some key changes that will improve their experience in the park. We are looking forward to a great season."
Images: Parques Reunidos/Lionsgate