Nottingham Castle has undergone a £30m renovation and redevelopment, adding new galleries, a new visitor centre and an adventure playground called Hood's Hideout.
"This is a highly-anticipated moment for fans of the Robin Hood legend, as well as for anyone planning to make the most of time with friends and family this summer," said Sara Blair-Manning, chief executive of Nottingham Castle Trust.
The project was largely funded by the National Lottery Heritage Fund, as well as Nottingham City Council, D2N2, Arts Council England and the Nottingham Castle Trust.
The castle now features nine gallery and exhibition spaces in the Ducal Palace, including a space for temporary exhibits. These will showcase a collection of paintings, sculptures and pottery.
Hood's Hideout adventure playground
"Having stood, in part, for over 400 years, Nottingham Castle is a true symbol of resilience for the region," said Anne Jenkins, director of England Midlands & East at National Lottery Heritage Fund.
"I am delighted that with its transformation almost complete it will open its gates to visitors from near and far as they explore and enjoy the rich cultural heritage of our region."
Exhibition spaces include the Museum of the Mercian Gallery, Early Nottingham Craft Gallery, Nottingham Lace Gallery, Collections Gallery, Art Gallery and The Lab.
Robin Hood Adventures offers a look at the heroic outlaw through interactive displays, while Rebellion Gallery explores Nottingham's famous rebels.
Interactive galleries and exhibits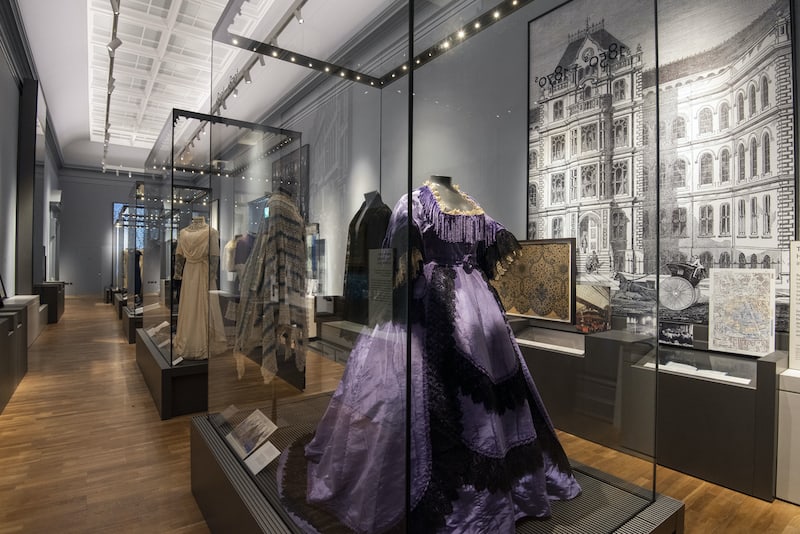 Hood's Hideout is a new family-friendly outdoor playground built into the former castle moat. It features tunnels, slides and rope bridges to replicate Robin Hood's hideout in Sherwood Forest.
The Ducal Palace also houses the Terrace Café, while a state-of-the-art visitor centre boasts a Coffee Shop and Castle Gift Shop.
"The transformation of Nottingham Castle will have a lasting impact on our city and its 1,000 years of history," said Nottingham City Councillor, Dave Trimble.
"It will bring new opportunities for jobs and volunteering, enhance tourism and boost the local economy as well as spearheading the wider regeneration of Nottingham City centre."
Images: Nottingham Castle