Ralph Appelbaum Associates (RAA), a multidisciplinary firm specialising in the planning and design of museums, exhibits, educational environments and visitor attractions, has announced that it is to design Bletchley Park's biggest ever exhibition inside its historic Block A building.
The Intelligence Factory, a new permanent exhibition, will open in April 2022 inside a newly restored wartime building at the historic site. It will explore a key part of the Bletchley Park story, looking at how it fulfilled its potential as an intelligence organisation in the latter half of WWII.
Objects, personal stories and interactives
This new exhibition will feature objects, personal stories and interactives, helping visitors to learn more about what took place at Bletchley Park from 1942 to 1945. During this period, the workforce expanded to 9000, 75% of whom were women. These employees worked 24/7 on signals intelligence, deciphering enemy communication in order to provide the intelligence that led to victory.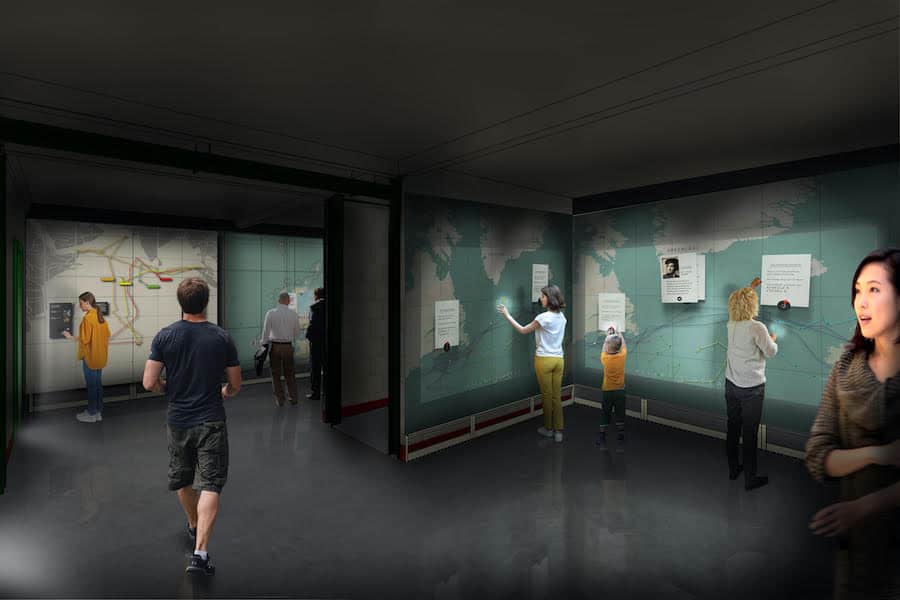 RAA will work to bring the stories of this key moment in history to life, showing how Bletchley changed the course of WWII. Guests will be able to see what life was like here at the peak of the action, from tracking positions of Allied and enemy vessels to handling vast quantities of information, and recruiting, feeding and housing thousands of staff.
In addition to this, the exhibition will highlight the site's legacy and its continuing relevance, from tackling cybercrime to supplying intelligence to soldiers in the field today.
Other developments will follow the refurbishment of Block A. This will include a new learning facility and collections centre in Block E, as well as the Teleprinter Building Extension from late 2022 to early 2023. As a result, the learning visit capacity will rise to over 50,000+ people a year. Plus, more researchers and scholars will also be able to access the unique archive.
Milestone in development of Bletchley Park
"We are delighted to announce another milestone in the ongoing development of Bletchley Park," says Iain Standen, CEO of Bletchley Park Trust. "The Intelligence Factory exhibition will tell a major part of the Bletchley Park story. It will take visitors from the cottage industry of the early days, when the Codebreakers worked in very basic huts, to it becoming the world's first intelligence factory.
"Located at the heart of the site, Block A has not been open to the public before. This exhibition gives us the opportunity to present incredible stories and place the spotlight on some of the many people involved in them and do so in the place where they actually worked. We look forward to welcoming new and returning visitors to explore the exhibitions from April 2022."
Phillip Tefft, director of RAA London adds: "It is a privilege to be working on Bletchley Park's largest exhibition to date. The Intelligence Factory will bring Block A to life by using media, sound and shadow to create a powerful sense of place and evoke the spirit of those who worked here in the latter half of WW2.
"By activating Block A in this way, we will illuminate the monumental efforts made by Bletchley Park's staff, including compelling stories of the men and women whose hard work and intelligence made such a huge impact, changed the course of history and heralded the technological world we live in today."
The company is also celebrating the new Second World War Galleries at the Imperial War Museum (IWM) London, designed by RAA, which opened this month after more than six years in the making.
All images courtesy of Ralph Appelbaum Associates