Handheld multimedia devices designed by leading museum guide content provider, Imagineear, are powering a brand new tour at Amsterdam's Rijksmuseum.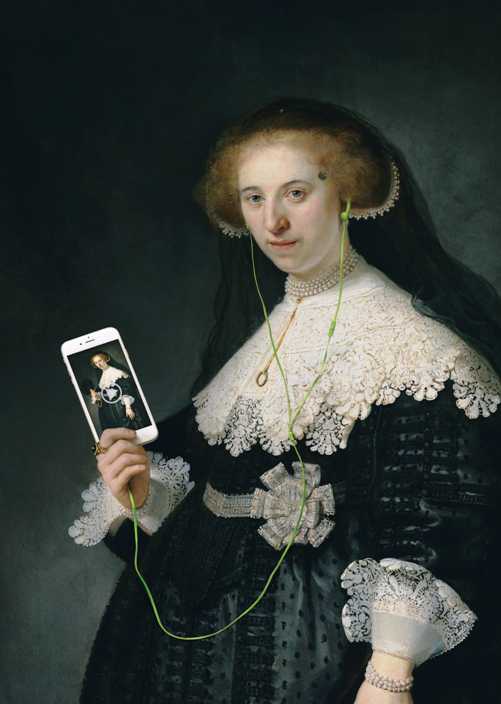 Visitors access the self-guided tour on the company's advanced MPtouch interactive™ (MPti™) players.
"We are proud to be working with this prominent world-class museum here in Amsterdam," confirmed Eleonore Heijboer, a founder of Imagineear and its Creative Director. "It was a pleasure to train the Museum's highly professional front-of-house team in all aspects of our hardware."
The MPti is a purpose-built, 5" Android tablet player. Specifically designed for all-day repeat rental distribution, it boasts a rugged design with an integral rubber frame. This makes it both robust and comfortable in the hand. The tablet is wifi-enabled, and is compatible with third party apps or for content built and played on the device's TourBuilder™ platform.
The new tour has been developed by the Rijksmuseum in collaboration with its main sponsor, Dutch telecommunications company, KPN. Other companies involved include Fabrique, Q24 and Movin. Visitors can choose to download the tour app onto their smartphones (shown above) or use Imagineear's pre-loaded devices.
i-beacons keep Rijksmuseum visitors on track
Fourteen tours are currently available in nine languages, and feature the voices of well-known Dutch actors including Barry Atsma and Anna Drijver.
"The use of i-beacons enables visitors to confirm which room they are in and how to find their way from A to B to C," explains Heijboer.
There are 300 such beacons located around the museum that keep visitors on track, via the app, with continually updated route information. What's more, the MPti devices can be easily updated to offer additional tours for special exhibitions, such as the upcoming High Society exhibition.
The Rijksmuseum is not the first Amsterdam museum to appreciate the benefits of these handheld devices. Over a thousand MPti players are currently powering multimedia tours at the Van Gogh Museum.