Perception, a deep tech augmented reality (AR) company, has signed agreements with Imperial War Museums and the Science Museum Group to take holographic AR experiences to 20,000 students in the UK and Thailand.
The agreements will promote a relationship between the technology and culture sectors, with the museums' collections accessible at home and school through cutting-edge 3D desktop AR hologram technology.
Dr Sirisilp Kongsilp, CEO and founder of Perception, shared: "For the first time ever, this technology can bring museum objects to audiences in holographic 3D anywhere in the world – reimagining the concept of a digital exhibition."
Cutting-edge 3D desktop AR hologram tech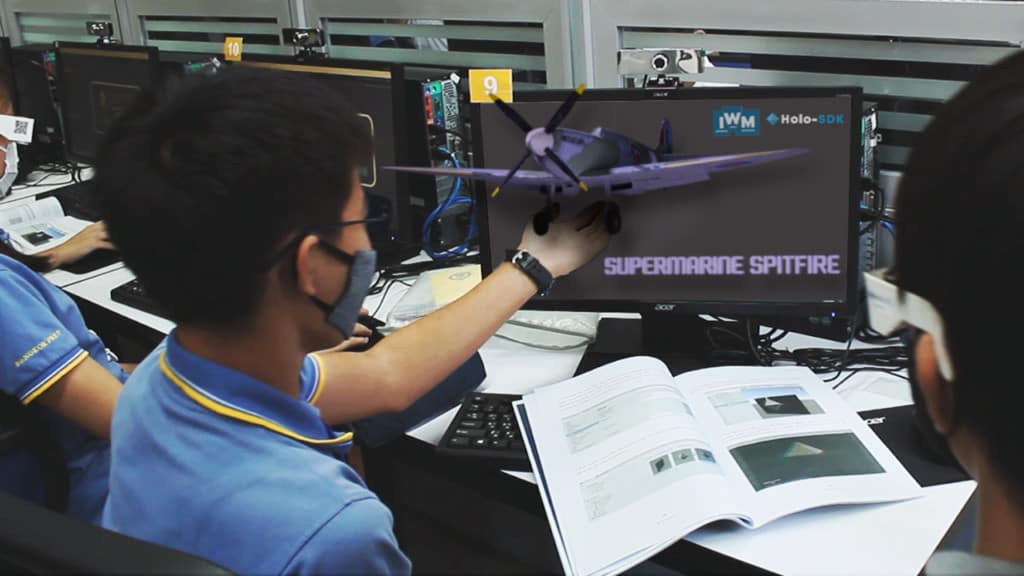 Perception's state-of-the-art Desktop AR system allows 2D monitors to release holographic images by tracking user head positions and rendering 3D images.
Imperial War Museums and the Science Museum Group will give Perception access to parts of their collections, enabling the company to share a selection of British history.
"There is a real desire within the museums sector to reach new audiences and explore innovative ways of sharing their collections," said Gill Webber, executive director of content and programmes at Imperial War Museums.
"This technology is an exciting way to explore this and we are thrilled to be working with the Perception team on the project," Webber added.
IWM objects viewed in holographic 3D
"We look forward to developing this relationship and seeing how our audiences can benefit from this exciting new technology," said Jonathan Newby, acting director of the Science Museum Group.
"Digital exploration is part of our DNA so we're really excited to be part of this project exploring the emerging holographic AR field which will really help grow our understanding of both the creative potential and how audiences respond."
Last month, councillors granted planning permission for a Hampton by Hilton hotel at the Imperial War Museum Duxford. Prior to that, IWM launched the IWM Institute.
Images: Perception