The Shipping Monster, provider of logistics and transportation to touring exhibitions, attractions and the entertainment industry, has partnered with Dino Don Inc. to transport several animatronic dinosaurs across America.
These dinosaurs come from the world's largest animatronic dinosaur manufacturing centre, Zigong in China, which is also home to the largest dinosaur fossil site in the world, Zigong Dashanpu. This unique location in Sichuan Province, China, produces over 80% of the world's animatronic dinosaurs.
Working with Dino Don
Over the last six months, The Shipping Monster's partnership with Dino Don, Inc. has seen many of these dinosaurs being displayed for new audiences across the US.
'Dino' Don Lesson, President and CEO of Dino Don Inc., has been a member of the touring exhibition community for many years and has even consulted with Steven Spielberg on Jurassic Park. He has also worked on projects finding and assembling some of the world's most enormous dinosaur skeletons and appeared on ABC's Shark Tank.
To date, The Shipping Monster has provided its logistics expertise to many of Dino Don Inc.'s exhibitions, including:
San Antonio Zoo – Dinos & Dragons
Oklahoma City Zoo – Dino Safari
Columbus Zoo – Dinosaur Island
Stone Zoo (Boston) – T.Rex Adventure
Woodland Park Zoo (Seattle) – Dinosaur Discovery
Whipsnade Zoo (London) – Dinosaurs are coming!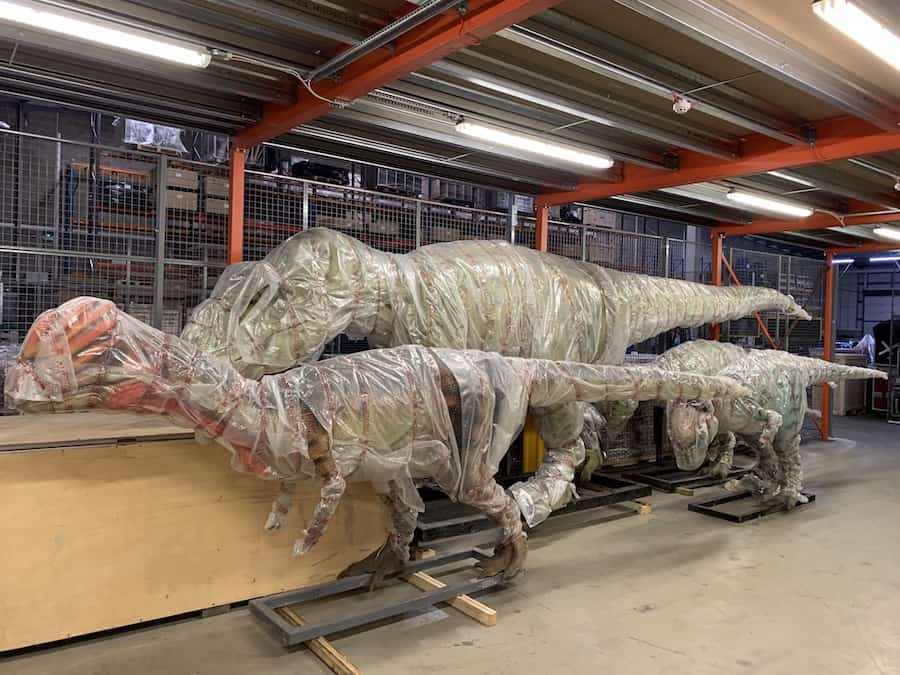 Earlier this year, The Shipping Monster also announced new partnerships with Exhibition Site Management Ltd. in the UK and Drew Florida Lighting Design (DFLD) in New York.
The company also recently organised the transportation of the widely praised Auschwitz. Not long ago. Not far away. exhibition, as it moved from the Museum of Jewish Heritage in New York to its latest venue, Union Station in Kansas City, where it is now open.
The exhibition brings together over 700 original objects and 400 photographs, sourced from more than 20 institutions and museums around the world.